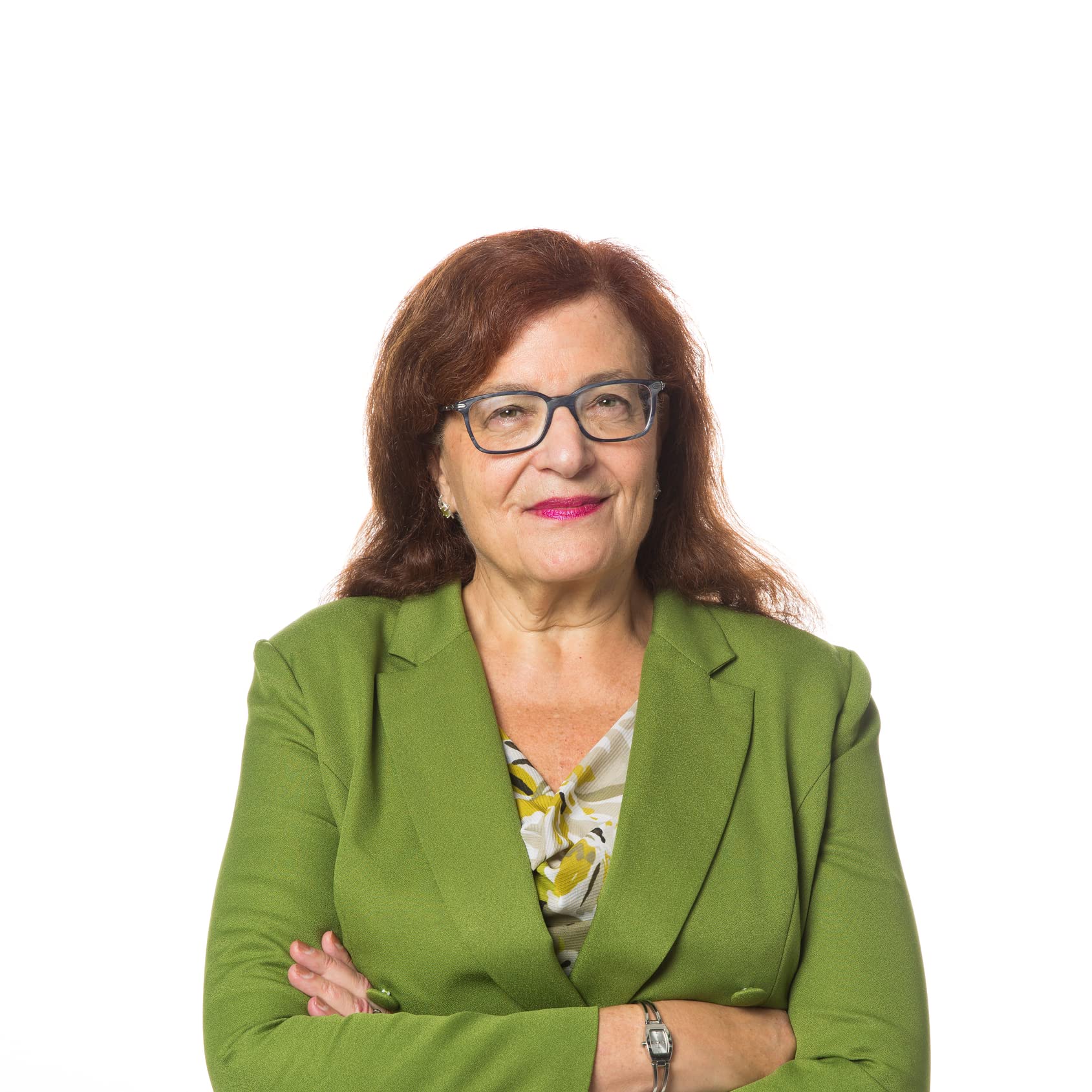 Andrea D. Lyon
Born:
Connection to Illinois
: Lyon's office is in Chicago.
Biography
: Andrea Lyon was appointed as Dean of Valparaiso University Law School in July of 2014. She is thrilled to be at the helm at this time of needed change in legal education. Valparaiso University is a leader in curriculum reform and embracing diversity. Formerly, she was a clinical professor of law, associate dean of Clinical Programs, and director of the Center for Justice in Capital Cases. Lyon received her undergraduate degree from Rutgers University and her law degree from Antioch School of Law. After graduating, she worked for the Cook County Public Defenders' Office in the felony trial division, post-conviction/habeas corpus unit, preliminary hearing/first municipal (misdemeanor) unit and the appeals division. Her last position there was chief of the Homicide Task Force, a 22-lawyer unit representing persons accused of homicides. She has tried over 130 homicide cases, both while in the Public Defender's Office and since. She has defended more than 30 potential capital cases at the trial level and has taken 19 through penalty phase; she won all 19. In 1990, she founded the Illinois Capital Resource Center and served as its director until joining the University of Michigan Law School faculty as an assistant clinical professor in 1995. A winner of the prestigious National Legal Aid and Defender Association's Reginald Heber Smith Award for best advocate for the poor in the country, she is a nationally recognized expert in the field of death penalty defense and a frequent continuing legal education teacher throughout the country.
---
Awards
:
Primary Literary Genre(s):
Non-Fiction
Primary Audience(s):
Adult readers
E-Mail:
andrea@andrealyon.com
Web:
https://andrealyon.com/about-andrea-lyon/
WorldCat:
http://www.worldcat.org/search?q=Andrea++D.++Lyon
---
Selected Titles
Angel of Death Row: My Life as a Death Penalty Defense Lawyer
ISBN: 1607144344 OCLC: 319491277 Kaplan Publishing New York : 2010 Nineteen times, death penalty defense lawyer Andrea D. Lyon has represented a client found guilty of capital murder. Nineteen times, she has argued for that individual's life to be spared. Nineteen times, she has succeeded. Dubbed the "Angel of Death Row" by the Chicago Tribune, Lyon was the first woman to serve as lead attorney in a death penalty case. Throughout her career, she has defended those accused of heinous acts and argued that, no matter their guilt or innocence, they deserved a chance at redemption. Now, for the first time, Lyon shares her story, from her early work as a Legal Aid attorney to her founding of the Center for Justice in Capital Cases. Full of courtroom drama, tragedy, and redemption, Angel of Death Row is a remarkable inside look at what drives Lyon to defend those who seem indefensible—and to win. There was Annette who was suspected of murdering her own daughter. There was Patrick, the convicted murderer who thirsted for knowledge and shared his love of books with Lyon when she visited him in jail. There was Lonnie, whose mental illness made him nearly impossible to save until the daughter who remembered his better self spoke on his behalf. There was Deirdre, who shared Lyon's cautious optimism that her wrongful conviction would finally be overturned, allowing her to see her grandchildren born while she was in prison. And there was Madison Hobley, the man whose name made international headlines when he was wrongfully charged with the murder of his family and sentenced to death. These clients trusted Lyon with their stories and their lives. Driven by an overwhelming sense of justice, fairness, and morality, she fought for them in the courtroom and in the raucous streets, staying by their sides as they struggled through real tragedy and triumphed in startling ways. Angel of Death Row is the compelling memoir of Lyon's unusual journey and groundbreaking career.
Fixing Legal Injustice in America: The Case for a Defender General of the United States
ISBN: 1538164655 OCLC: 1284289866 Rowman & Littlefield Publishers 2022 In these times of reckoning—at last—with America's original sin of slavery and racist policies, with police misconduct, and with mass-incarceration, many in our country ask, "What can we do?" In this powerful and insightful book, Andrea D. Lyon explicates what is wrong with the criminal justice system through clients' stories and historical perspective, and makes the compelling case for the need for reform at the center of the system; not just its edges. Lyon, suggests that we should create an office of the Defender General of the United States and give it the same level of importance as the Attorney General and the Solicitor General. Such an office would not be held by someone who represents law enforcement, or corporate America, but rather by someone who represents and advocates for accused individuals, collectively before the powers that be. A Defender General would raise his or her voice against injustices like those involving the unnecessary killings of George Floyd and Breonna Taylor, or the Texas Supreme Court's refusal to let an innocent man, cleared by DNA, out of prison. The United States needs a Defender General.
The Death Penalty: What's Keeping It Alive
ISBN: 1442232676 OCLC: 896794022 Rowman & Littlefield Publishers Lanham : 2014 The United States is divided about the death penalty—17 states have banned it, while the remaining states have not. From wrongful convictions to botched executions, capital punishment is fraught with controversy. In The Death Penalty: What's Keeping It Alive, award-winning criminal defense attorney Andrea Lyon turns a critical eye towards the reasons why the death penalty remains active in most states, in spite of well-documented flaws in the justice system. The book opens with an overview of the history of the death penalty in America, then digs into the reasons capital punishment is a fixture in the justice system of most states. The author argues that religious and moral convictions play a role, as does media coverage of crime and punishment. Politics, however, plays the biggest role, according to the author, with no one wanting to look soft on crime. The death penalty remains a deadly political tool in most of the United States.
The Feminine Sixth: Women for the Defense
ISBN: 0999472801 OCLC: 1027964765 NACDL Press 2018 The Feminine Sixth: Women for the Defense probes the non-fictional accounts of women criminal defense lawyers. Set at a fictional symposium held during Women's History Month, nine accomplished lawyers reveal the unique ways in which they experience criminal defense practice, the courtroom, and their relationships with clients. With detailed insight into their personal and professional lives, this book illuminates the vital role and immense contributions of women in the profession. Each page invites the reader to travel through moments of justice and injustice, sorrow and joy, and failure and success. The Feminine Sixth: Women for the Defense offers an intimate story of those who tirelessly represent people accused of crime. The Feminine Sixth: Women for the Defense is published by NACDL Press, the publishing unit of the National Association of Criminal Defense Lawyers.