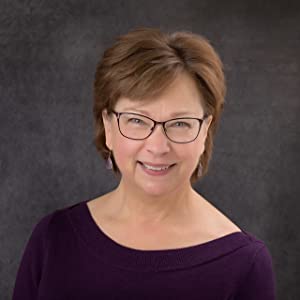 Beth Anderson
Born:
Connection to Illinois
: Anderson was born in Illinois and raised in Grayslake.
Biography
: Beth Anderson, a former English as a Second Language teacher for over 20 years, combines her love of writing with the joys of discovery and learning in her narrative nonfiction and historical fiction picture books. She earned a B.A. in linguistics and a M. Ed. in reading.Anderson now lives in Colorado.
---
Awards
:
"""Lizzie Demands a Seat!"""
-- Starred Review, Kirkus
-- Starred Review, Booklist
-- Starred Review, School Library Journal
-- Starred Review, Publishers Weekly
Primary Literary Genre(s):
Fiction; History; Non-Fiction
Primary Audience(s):
Children
Blog:
https://bethandersonwriter.com/blog/
Facebook:
https://www.facebook.com/beth.anderson.33671748?fref=ts
Pinterest:
https://www.pinterest.com/bandersonwriter/
Twitter:
https://twitter.com/BAndersonWriter
WorldCat:
http://www.worldcat.org/search?q=Beth++Anderson
---
Selected Titles

ISBN: 1684373999 OCLC: Calkins Creek 2020
An Inconvenient Alphabet: Ben Franklin & Noah Webster's Spelling Revolution
ISBN: 1534405550 OCLC: 1022689394 Simon & Schuster 2018 Details the origins of Noah Webster's first American English dictionary and the struggles of Webster and Ben Franklin to help unify the new country through language in the 1780s.
LIzzie Demands a Seat! Elizabeth Jennings Fights for Streetcar Rights
ISBN: 1629799394 OCLC: 1134620715 Calkins Creek 2020 One hundred years before Rosa Parks took her stand, Elizabeth Lizzie Jennings tried to board a streetcar in New York City on her way to church. Though there were plenty of empty seats, she was denied entry, assaulted, and threatened all because of her race -- even though New York was a free state at that time. Lizzie decided to fight back. She told her story, took her case to court -- where future president Chester Arthur represented her -- and won! Her victory was the first recorded in the fight for equal rights on public transportation, and Lizzie's case set a precedent.