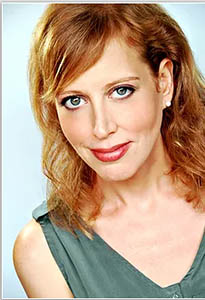 Cari Lynn
Born:
Pen Name:
Connection to Illinois
: Lynn was a long time Chicagoan.
Biography
: Cari Lynn is a journalist and the author of four books of nonfiction. Cari has written for numerous publications, including O, The Oprah Magazine, Health, The Chicago Tribune, and Deadline Hollywood. She has taught at Loyola University and received an M.A. in Writing from Johns Hopkins University.
---
Awards
:
Primary Literary Genre(s):
Fiction; Non-Fiction
Primary Audience(s):
Adult readers
Website:
https://www.carilynn.net
Website:
https://www.goodreads.com/author/show/80820.Cari_Lynn
E-Mail:
ContactCariLynn@gmail.com
WorldCat:
http://www.worldcat.org/search?q=Cari++Lynn
---
Selected Titles
Becoming Ms. Burton: From Prison to Recovery to Leading the Fight for Incarcerated Women
ISBN: 1620974355 OCLC: 1084735377 The New Press New York : 2019 Susan Burton's world changed in an instant when her five-year-old son was killed by a van driving down their street. Consumed by grief and without access to professional help, Susan self-medicated, becoming addicted first to cocaine, then crack. As a resident of South Los Angeles, a black community under siege in the War on Drugs, it was but a matter of time before Susan was arrested. She cycled in and out of prison for over fifteen years; never was she offered therapy or treatment for addiction. On her own, she eventually found a private drug rehabilitation facility. Once clean, Susan dedicated her life to supporting women facing similar struggles. Her organization, A New Way of Life, operates five safe homes in Los Angeles that supply a lifeline to hundreds of formerly incarcerated women and their children--setting them on the track to education and employment rather than returns to prison. Becoming Ms. Burton not only humanizes the deleterious impact of mass incarceration, it also points the way to the kind of structural and policy changes that will offer formerly incarcerated people the possibility of a life of meaning and dignity.
Leg the Spread: A Woman's Adventures Inside the Trillion-Dollar Boys Club of Commodities Trading
ISBN: 0767908554 OCLC: 54852924 Broadway Books, New York : 2004. The Chicago Mercantile Exchange (known in the financial world as the Merc) is the busiest Futures exchange in the world: a hair-raising, high-pressure den of iniquity with enough yelling, bullying, and mayhem to rattle even the toughest of hardball commodities traders. And if you're a woman, the Merc can be the seventh circle of hell, given the sexual harassment, verbal vulgarity, and blatant condescension that come with the turf. But that fact hasn't stopped a handful of talented and determined women from crashing the frat party of the Merc and making millions while they're at it. When Cari Lynn first ventured onto the floor of the Merc in early 2000, she did so because she, like so many others, was riveted by the amount of money that could be made through trading with seemingly little effort. But she quickly discovered that only a handful of females have ever made it into the trading pits-a testosterone-saturated world where the men are often monsters and there's no room for boys, let alone women. Leg the Spread is the highly entertaining account of Lynn's years as a clerk at the Merc, a job that taught her not only the cutthroat rules of engagement but also just how far both men and women will go when they stand to win or lose everything in the blink of an eye. From learning the fast-moving art of arb (the hand signals used to generate trades) to learning to shout over the roar of the pits, Leg the Spread follows Lynn as she discovers the rush of high-stakes moneymaking-and herself. Along the way, she shares the stories of the Merc's women traders, a motley crew of personalities who show her how to play the game. From Natalie, who bares her midriff and records her trades with a pink pom-pom pen, but is known to throw a punch to stand her ground, to Bev, who hustles billions of dollars in contracts every day and whose sway over the market is so great that major players like Goldman Sachs refuse to trade if she's not in the pit, Lynn provides a riveting portrait of what it takes to prove your moxie daily in the midst of this ultimate men's club. Packed with jaw-dropping stories of bad behavior, good instincts, breathtaking greed, and heroic courage, Leg the Spread is an uproarious, adrenaline-fueled memoir that offers a completely new take on women and Wall Street-and an unprecedented entree into one of the last true financial playgrounds. Book jacket.--BOOK JACKET.
Madame: A Novel of New Orleans
ISBN: 0142180629 OCLC: 852221505 Plume 2014 New Orleans, 1897. Mary Deubler makes a meager living on Venus Alley, the illegal red light district. That all changes when bible-thumping Alderman Sidney Story forces the creation of a legalized district of vice that's mockingly dubbed Storyville in his honor. Despite her looks and intelligence, Mary doesn't think she can make it on Basin Street, where girls turn tricks in plush, velvet wallpapered bordellos. But thanks to gumption, twists of fate, even a touch of voodoo, Mary rises above her hopeless lot to become the notorious Madam Josie Arlington. Filled with fascinating historical details and cameos by Jelly Roll Morton, Louie Armstrong, and photographer E.J. Bellocq, Madam is a fabulous romp through The Big Easy and the irresistible tale of a woman's rise to influence and infamy in a world ruled by men--
The Walrus on My Table: Touching True Stories of Animal Healing
ISBN: 0312262671 OCLC: 44090417 St. Martin's Press, New York : 2000.
The Whistleblower: Sex Trafficking, Military Contractorsand One Woman's Fight for Justice with Kathryn Bolkovac
ISBN: 0230115225 OCLC: 640132502 Palgrave Macmillan, New York : 2011. When Nebraska police officer and divorced mother of three Kathryn Bolkovac saw a recruiting announcement for private military contractor DynCorp International, she applied and was hired. Good money, world travel, and the chance to help rebuild a war-torn country sounded like the perfect job. Bolkovac was shipped out to Bosnia, where DynCorp had been contracted to support the UN peacekeeping mission. She was assigned as a human rights investigator, heading the gender affairs unit. The lack of proper training sounded the first alarm bell, but once she arrived in Sarajevo, she found out that things were a lot worse. At great risk to her personal safety, she began to unravel the ugly truth about officers involved in human trafficking and forced prostitution and their connections to private mercenary contractors, the UN, and the U.S. State Department. After bringing this evidence to light, Bolkovac was demoted, threatened with bodily harm, fired, and ultimately forced to flee the country under cover of darkness--bringing the incriminating documents with her. Thanks to the evidence she collected, she won a lawsuit against DynCorp, finally exposing them for what they were. This is her story and the story of the women left behind.--