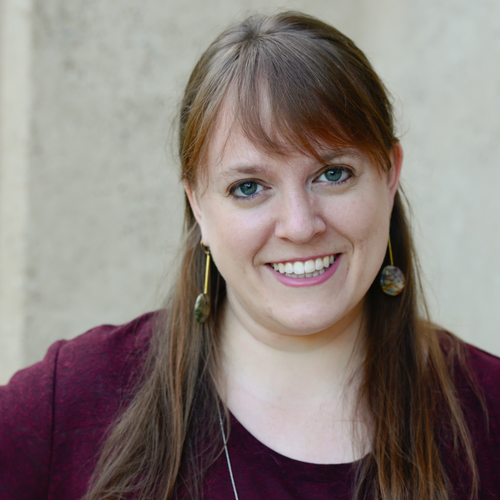 Natalie Lund
Born:
Connection to Illinois
: Lund lives in Chicago.
Biography
: Natalie Lund is a former middle and high school teacher. A graduate of Purdue University's MFA program, she taught introductory composition and creative writing there, and also served as the fiction editor of The Sycamore Review. Natalie is a member of SCBWI.
---
Awards
:
We Speak in Storms Illinois READS Book Selection, Illinois Reading Council, 2020
The Wolves are Watching Illinois READS Book Selection, Illinois Reading Council, 2023
Primary Literary Genre(s):
Fiction
Primary Audience(s):
Young adult readers
Instagram:
https://www.instagram.com/nmlund/
Twitter:
https://twitter.com/nmlund
Web:
http://https://natalielund.com
---
Selected Titles
SKY ABOVE US.
ISBN: 0525518037 OCLC: 1141971311 The morning after their senior year beach party, Izzy, Cass, and Janie are woken by a thundering overhead. Then they and their classmates watch in shock as a plane crashes into the water. When the passengers are finally recovered, they are identified as Izzy's twin brother, Israel, Cass's ex-boyfriend, Shane, and Janie's best friend, Nate. But Izzy can feel when her brother is in pain, and she knows he's not really dead. So she, Cass, and Janie set out to discover what actually happened that day--and why the boys were on the plane.Told in alternating timelines and points of view, this powerful and captivating novel follows the three boys in the weeks leading up to that fateful flight, and the girls they left behind as they try to piece together the truth about the boys they loved and thought they knew. A spellbinding story about the ripple effects of tragedy, the questions we leave unanswered, and the enduring power of friendship.
The Wolves Are Watching
ISBN: 0593351096 OCLC: Viking Books for Young Readers 2022 The night little Madison disappears from her crib, Luce sees a pair of eyes--two points of gold deep in the forest behind her house--and feels certain they belong to a wolf. Her town, Picnic, Illinois, is the kind of place where everyone knows one another and no one locks their doors. It's not the kind of place where a toddler goes missing without a trace, where wolves lurk in the shadows. In town, people are quick to blame Madison's mom. But when Luce's English teacher shares an original script about the disappearance of another little girl in Picnic back in 1870, Luce begins to notice similarities that she can't ignore. Certain that something deeper is going on, Luce tracks the wolf she saw into the woods and uncovers the truth about her town: magical animal-women, who have remained hidden in shadows for centuries, have taken her cousin for their own purposes--and they have no intention of bringing her back. A chilling mystery that weaves elements of magical realism, drama, and folklore into a story of one teen's bravery as she confronts her town's past and tries to save the future.
We Speak in Storms
ISBN: 0525518002 OCLC: 1074212243 Philomel Books 2019 It's been more than 50 years since a tornado tore through a drive-in movie theater in tiny Mercer, Illinois, leaving dozens of teens -- a whole generation of Mercerites -- dead in its wake. So when another tornado touches down in the exact same spot on the anniversary of this small-town tragedy, the town is shaken. For Brenna Ortiz, Joshua Calloway, and Callie Keller, the apprehension is more than just a feeling. Though they seem to share nothing more than a struggle to belong, the teens' paths continue to intersect, bringing them together when they least expect it, and perhaps, when they need it most. Both the living and the dead have secrets and unresolved problems, but they may be able to find peace and move forward -- if only they work together.