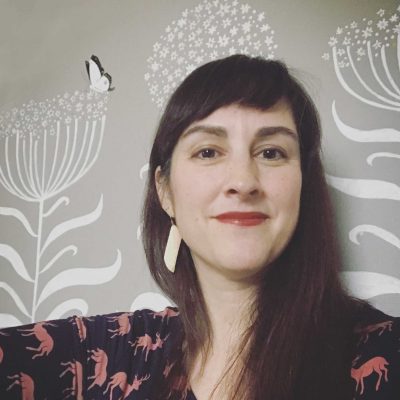 Sarah Aronson
Born:
Pen Name:
None
Connection to Illinois
: Aronson lives in Evanston.
Biography
: Sarah Aronson writes books for kids and teens. She holds an MFA in Writing for Children and Young Adults from Vermont College of Fine Arts.
---
Awards
:
Primary Literary Genre(s):
Fiction
:
---
Selected Titles
Believe /
ISBN: 1467706973 OCLC: 822229909 "Janine is the "Soul Survivor," the girl who, as a small child, was the only survivor of a Palestinian suicide bomb in Israel that killed her parents. Ten years on, she feels like she's public property more than her own person"--
Beyond lucky /
ISBN: 0803735200 OCLC: 650210994 Dial Books for Young Readers, New York : ©2011. Twelve-year-old Ari Fish is sure that the rare trading card he found has changed his luck and that of his soccer team, but after the card is stolen he comes to know that we make our own luck, and that heroes can be fallible.
Halfway to happily ever after /
ISBN: 0545941628 OCLC: 1037276666 With two levels of fairy godmother training behind her, Isabelle is actually looking forward to Level Three. But when half the trainees go on strike, regular training seems to go up in sparkles again.
Head case /
ISBN: 1596432144 OCLC: 81916848 Roaring Brook Press, New York : 2007. Seventeen-year-old Frank Marder struggles to deal with the aftermath of an accident he had while driving drunk that killed two people, including his girlfriend, and left him paralyzed from the neck down.
Just like Rube Goldberg :
ISBN: 1481476688 OCLC: 1031407682 Rube Goldberg was a real cartoonist who got really, really famous by inventing a whole lot of crazy, brilliant, impractical, funny stuff. None of which ever got made. Does that make any sense? It will after you read this book!
Keep calm and sparkle on! /
ISBN: 0545941598 OCLC: 989968815 Seeking to succeed at level two of fairy godmother training, Isabelle faces a conundrum when her new princess asks her to grant a wish that will make her old princess very upset.
Survival of the sparkliest! /
ISBN: 0545941652 OCLC: 1077270043 "Q: What will Isabelle learn in level four? a) How to be a great fairy godmother b) The TRUE story of the Unhappy Princess c) The secret to Clotilda's success d) All of the above. Isabelle has finally made it to the last level of fairy godmother training! Once she aces the final, she'll be a real fairy godmother. She can't wait for unlimited sparkles, fancy wands, and a chance to reconnect with her first assignment, non-princess Nora. But a sparkly disaster throws Isabelle for a loop. Suddenly her future as a fairy godmother isn't looking like a wish come true. Is she destined for the Home for Normal Girls after all?"
The princess and the pea :
ISBN: 0689846851 OCLC: 50258336 A young girl feels a pea through twenty mattresses and proves she is a real princess.
The worst fairy godmother ever! /
ISBN: 0545941512 OCLC: 961311027 Resolving to pass her fairy godmother training, Isabelle is given the daunting challenge of helping a non-royal "practice princess" who does not believe in fairy godmothers or happily ever-afters.