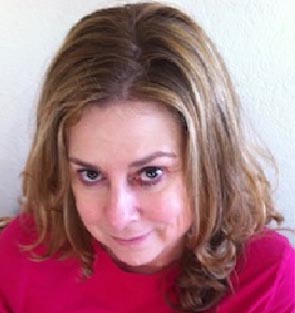 Kass Fleisher
Born:
1959 in born in Wilmington, Delaware
Pen Name:
None
Connection to Illinois
: Fleisher teaches at Illinois State University in Normal.
Biography
: Kass Fleisher was raised in Philadelphia, Pennsylvania and holds degrees in English from Dickinson College (B.A., 1981), the University of North Dakota (M.A., 1989), and Binghamton University (Ph.D., 1993). She is best known for her fiction and creative nonfiction. Fleisher is the author of five books and numerous essays and reviews, and the editor, with Caitlin M. Alvarez, of a literary anthology - ''Litscapes: Collected US Writings.'' With her frequent writing partner, Joe Amato, Fleisher has written a full-length play and several screenplays (none of which have been produced to date). Since 2003, Fleisher has taught creative writing at Illinois State University in Normal, Illinois. She's the founding publisher of Steerage Press.
---
Awards
:
Primary Audience(s):
Adult readers
Email:
hkfleis@ilstu.edu
Website:
http://kassfleisher.com
Website:
Press
Kass Fleisher on WorldCat :
http://www.worldcat.org/search?q=kass+fleisher
---
Selected Titles
Accidental species :
ISBN: 092590449X OCLC: 62472499 Chax Press, Tucson, AZ : 2005.
Dead woman hollow /
ISBN: 1438442629 OCLC: 835227470 Excelsior Editions/State University of New York Press, Albany : ©2012.
Talking out of school :
ISBN: 1564785173 OCLC: 217263935 Dalkey Archive Press, Champaign : 2008.
The adventurous /
ISBN: 1600010008 OCLC: 82145308 Factory School, New York : 2007.
The Bear River Massacre and the making of history /
ISBN: 0791460649 OCLC: 62349337 State University of New York Press, Albany : ©2004.