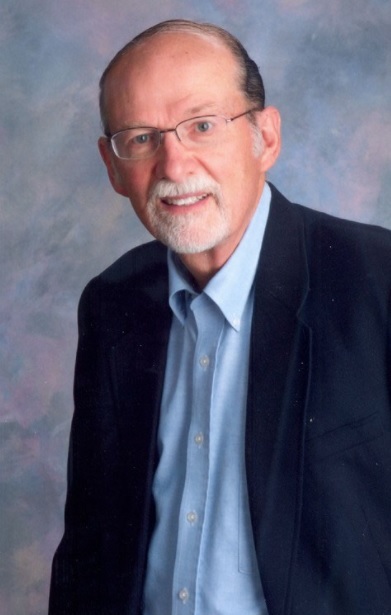 John Hallwas
Born:
Connection to Illinois
: Hallwas was born in Waukegan and moved to Antioch when he was five years old. He attended Western Illinois University in Macomb in Macomb, where he received both his BS and MA degrees. His Ph. D. is from the University of Florida. He was an English professor at Western Illinois University from 1970 to 2004, and he still resides in Macomb today.
Biography
: John Hallwas has been an Editor, Historian, Archivist and Professor. He is a Distinguished Professor Emeritus at Western Illinois University and has written and edited many books on Illinois, the Midwest, literature and history.During the 1980's, Dr. Hallwas wrote columns of cutural commentary forseveral Illinois newspapers. His essays have also appeard in the ''St. Louis Post-Dispatch'' and ''Des Moines Register''. In 1992 and 1993, his weekly radio program, ''Prairie State Journal'', focused on Illinois history was heard over various National Public Radio stations.He has published journal and magazine articles on more than two dozen Illinois authors. He has also written several plays about Illinois, including ''The Conflict: A Soldier's Memories of the Civil War,'' produced in May 2011 at Hainline Theatre, Western Illinois University. He currently writes a newspaper column titled 'On Community' for the McDonough County Voice, in Macomb, and he speaks on Illinois historical and literary topics throughout the state.Hallwas has also edited several books. They include: *''The Vision of This Land: Studies of Vachel Lindsay, Edgar lee Masters, and Carl Sandburg'', Western Illinois University, 1976, edited with Dennis J. Reader *''The Poems of H.: The Lost Poet of Lincoln's Springfield'', The Ellis Press, 1982 *''Spoon River Anthology: An Annotated Edition'', Univ. of Illinois Press, 1992 *''Tales from Two Rivers, I-VII'', Two Rivers Arts Council, 1981-2009, co-edited with various other scholars. *''Studies in Illinois Poetry'', Stormline Press, 1989 *''The Legacy of the Mines, Memoirs of Coal Mining in Fulton County'', Spoon River College, 1993 *''Kingdom on the Mississippi revisited: Nauvoo in Mormon History'', 1996, co-edited with Roger Launius.There is a ''John Hallwas Collection'' at Western Illinois University's Malpass Library in Archives and Special Collections. It has much information about John and his various books, almost all of which are related to Illinois, and has copies of his hundreds of articles. For additional information, contact WIU Archives at: 309-298-2717.
---
Awards
:
-- Society for the Study of Midwestern literature's MidAmerica Award, for Distinguished Contributions to the Study of Midwestern Literature, 1994.
-- Hallwas was honored at the 1995 Illinois Center for the Book's Illinois Authors Book Fair at the Illinois State Library in Springfield, Illinois.
-- John Whitmer Historical Association Award
Primary Audience(s):
Adult readers
Email:
JE-Hallwas@wiu.edu
Website:
http://www.johnhallwas.jimdo.com
John Hallwas on WorldCat :
http://www.worldcat.org/search?q=john+hallwas
---
Selected Titles
Cultures in conflict :
ISBN: 0874211867 OCLC: 31970324 Utah State University Press, Logan : 1995. The most extensive and thorough account yet of the struggle between Mormons and non-Mormons in frontier Illinois, Cultures in Conflict presents a wide selection of historical documents - a number of which never have been published - concerning a mini civil war that erupted during the 1840s. John Hallwas and Roger Launius introduce these documents with probing but balanced discussions of the causes that underlay the conflict. They note the relationship of attitudes and.
Cultures in conflict :
ISBN: 0874212723 OCLC: 44962453 Utah State University Press, Logan : 1995. Cultures in Conflict offers students of history an invaluable source of documents regarding the history of the Mormon presence in Illinois. Few local histories are so academically sound.-Illinois TimesHallwas and Launius have compiled and written the most balanced and thorough account yet of the events and circumstances that led to the forced Mormon exodus from Nauvoo following the mini civil war that erupted in Illinois during the 1849s.
Dime novel desperadoes :
ISBN: 0252033523 OCLC: 785781242 University of Illinois Press, Urbana : 2008. This thrilling historical true crime narrative recovers the long-forgotten story of Ed and Lon Maxwell, outlaw brothers from Illinois who once rivaled Jesse and Frank James in national notoriety. Growing up hard as the sons of a tenant farmer, the Maxwell brothers embarked on a life of crime that captured the public eye. Made famous locally by newspapers that dramatized crimes and danger, the brothers achieved national prominence in 1881 when they shot and killed Charles and Milton Coleman, lawmen trying to apprehend them. Public outrage sparked the largest manhunt for outlaws in American history, involving some twenty posses who pursued the desperadoes in Wisconsin, Minnesota, Iowa, Illinois, Missouri, and Nebraska. Nevertheless, the daring desperadoes were eventually portrayed as heroes in sensationalistic dime novels. A stunning saga of robbery and horse stealing, gunfights and manhunts, murder and mob violence, Dime Novel Desperadoes also delves into the cultural and psychological factors that produced lawbreakers and created a crime wave in the post-Civil War era. Every overview and encyclopedia of American outlaws will need to be revised, and the fabled "Wild West" will have to be extended east of the Mississippi River, in response to this riveting chronicle. With more than forty illustrations and several maps that bring to life the exciting world of the Maxwell brothers, Dime Novel Desperadoes is a new classic in the annals of American outlawry.
Dime novel desperadoes :
ISBN: 9780252078040 OCLC: 729262435 University of Illinois Press, Urbana, Ill. : 2011, ©2008. Recovers the long-forgotten story of Ed and Lon Maxwell, the outlaw brothers from Illinois who once rivaled Jesse and Frank James in national notoriety.
First century :
ISBN: 0967151007 OCLC: 42018260 Western Illinois University, Macomb [Illinois] : 1999.
Here to stay :
ISBN: 1467527556 OCLC: 798122377 Illinois Heritage Press, Macomb, Ill : ©2012. "Look into the lives of past residents in a downstate Illinois community - presenting the most varied array of small-town folks since Edgar Lee Masters' Spoon River Anthology appeared."--Back cover.
Keokuk and the great dam
ISBN: 9781439610985 OCLC: 859846225 Well known for its oil and gas production, Kermit was originally founded by ranchers needing a supply hub in an isolated area of West Texas. An 1876 campaign by Col. Ranald S. Mackenzie helped rid the area of Comanche Indians, and prompted by the state's policy for free use of its land, ranchers quickly moved in. This population growth resulted in the establishment of Winkler County in 1887. Competition between nearby towns for the title of county seat lasted until 1910, when Kermit's offer of free lots won it the designation. Though the town later experienced a drought, which severely crippled the population, the discovery of oil on ranchland owned by Thomas G. and Ada Hendrick in 1926 helped the town boom. Today Kermit's economy is sustained by ranching and oil and gas production.
Keokuk and the great dam /
ISBN: 0738507350 OCLC: 47152936 Arcadia Pub., Chicago, IL : ©2001.
Macomb, a pictorial history
ISBN: 0943963141 OCLC: 22778852 G. Bradley Pub., St. Louis, Mo. : ©1990.
McDonough County historic sites
ISBN: 1439630259 OCLC: 860771627 McDonough County Historic Sites depicts a remarkable agricultural region steeped in 19th-century tradition and community spirit. Originally set aside by Congress for veterans of the War of 1812 as part of the Illinois Military Tract, the land that is now McDonough County was settled by a diverse and ambitious population starting in the 1820s. From the trials of settlement to the coming of railroads and the establishment of small-town culture, McDonough County history reflects developments that have shaped America. The region's cemeteries, businesses, and homes that have endured-or vanished-offer stories of human endeavor that unite the people of the county to this day. The maps accompanying the chapters locate the county's many historic sites, such as the hotel in Macomb where Lincoln stayed during his 1858 campaign, the Prairie City Drugstore that launched a national poetry publishing company, and the remote village of Vishnu Springs that is now a ghost town. The historic images illustrate McDonough County's progress and controversy, small-town life and rural development, as well as religious diversity and cultural achievement.
On community :
ISBN: 9781495170928 OCLC: 932312866 Illinois Heritage Press, [Macomb, IL] : ©2015. In addition to short writings discussing the issue of community being under siege from a variety of forces and examining the relationship between people and meaningful place, there are numerous biographical stories that allow readers to look into the lives of committed, often struggling or tragic, people in Macomb's past.--Page 4 cover. People such as Hannah Hemlock, Macomb's first female columnist; James K. Magie, a newspaperman and father of Elizabeth Lizzie Magie who invented The Landlord's Game which, many versions later, is now known as Monopoly; a Nineteenth-Century black leader, James B. Fields, lived and worked in Macomb for a time after the Civil War before rising to national prominence as a preacher, evangelist, and orator; historian Victor Hicken, and many others.
Remembering McDonough County
ISBN: 9781625842916 OCLC: 944512684 Established in 1826, McDonough County, Illinois, has experienced fascinating changes since pioneer days, including the gradual disappearance of some small communities and rural neighborhoods. Remembering McDonough County focuses on the local tradition of notable storytellers and historians as it reflects the county's strange and colorful, poignant and meaningful earlier days - in Macomb, outlying communities, ghost towns, and wild areas. Award-winning author John Hallwas sketches memorable figures like pioneer storyteller Quintus Walker, Macomb newspaper editor W.H. Hainline, and Bushnell poet Marian Stearns Curry, and he depicts beloved, legendary, and sometimes mysterious places like Vishnu Springs, Gin Ridge, Ragtown, and Scott's neighborhood. Along the way, he portrays the racehorse and Civil War hero Chickamauga, the frightening Gooseneck Ghost, and the long-forgotten Crooked Creek Terror.
The Bootlegger :
ISBN: 0252068440 OCLC: 44440345
The bootlegger :
ISBN: 0252023951 OCLC: 37836646 University of Illinois Press, Urbana : ©1998.