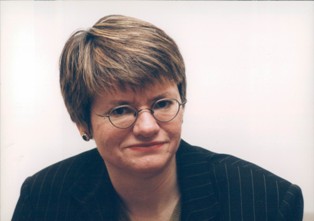 June Sawyers
Born:
1957 in Glasgow, Scotland
Pen Name:
June Skinner Sawyers
Connection to Illinois
: Sawyers lives in Chicago and is an adjunct lecturer in the humanities at the Newberry Library in Chicago.
Biography
: Born June Sawers, June Skinner Sawyers is an editor, author and lecturer of Celtic Music, popular and regional histories and culture. She has written or edited more than twenty books and has also written an ebook, ''Workingman: The Faith-Based Politics of Bruce Springsteen, Now and Then Reader''.
---
Awards
:
Primary Literary Genre(s):
Non-Fiction
Primary Audience(s):
Adult readers
Email:
skinsaw@aol.com
June Sawyers on WorldCat :
http://www.worldcat.org/search?q=june+sawyers
---
Selected Titles
Bearing the People Away: The Portable Highland Clearances Companion
ISBN: 1927492599 OCLC: 851897420 "Part reference guide, part handbook, part travel guide and part resource in one portable volume, Bearing the People Away uses an encyclopedia format geared toward the general reader. The entries vary in length from brief sentences to several paragraphs. They include major Clearance sites, major and minor figures associated with the Clearances, Clearance-related sites outwith Scotland (significant parts of the Scottish Diaspora as Canada, the United States, Australia and New Zealand), places and historical events with Clearance and or Highland connections, and recordings, websites and relevant museums and organizations identified with the Highland Clearances."--From publisher's website.
Bob Dylan's New York
ISBN: 1467149667 OCLC: [S.l.] : History Press [S.l.] : 2022 On a snowy winter morning in 1961, Robert Zimmerman left Minnesota for New York City with a suitcase, guitar, harmonica and a few bucks in his pocket. Wasting no time upon arrival, he performed at the Cafe Wha? in his first day in the city, under the name Bob Dylan. Over the next decade the cultural milieu of Greenwich Village would foster the emergence of one of the greatest songwriters of all time. From the coffeehouses of MacDougal Street to Andy Warhol's Factory, Dylan honed his craft by drifting in and out of New York's thriving arts scenes of the 1960s and early ,70s. In this revised edition, originally published in 2011, author June Skinner Sawyers captures the thrill of how a city shaped an American icon and the people and places that were the touchstones of a legendary journey.
Bob Dylan: New York (MusicPlace)
ISBN: 9780984625451 OCLC: 739703748 Roaring Forties Press, Berkeley, Calif. : 2011. Packed with information, savvy insights, and surprising facts, this guide to Dylan's years in New York City examines the role that the city played in the creation of his music, the evolution of his creative process, and the continual reinvention of his public persona. In the landscape of Manhattan, Dylan created words and sounds that redefined the possibilities of popular music throughout the world. Chronicling where he lived, worked, and played, this book offers an evocative portrait of the city, especially its folk scene during the 1960s. With street maps featuring more than 50 sites, from fleabag hotels and avant-garde clubs to tiny coffeehouses and vast concert halls, readers can navigate Bob Dylan's New York and experience the sites and sounds that influenced the singer, such as Café Wha?; the Chelsea Hotel; Columbia's Studio A, where he recorded songs such as "Desolation Row and "Positively 4th Street; the Decker Building, where he hung out with Andy Warhol and Nico; the Delmonico Hotel, where he introduced the Beatles to marijuana; and the Bitter End, where he spent much of the summer of 1975 playing pool and guitar.
Bruce Springsteen: Halfway to Heaven & Just a Mile Out of Hell
ISBN: 1435111877 OCLC: 458756559 Metro Books, New York : ©2009. " ... June Skinner Sawyers traces Springsteen's development as a performer, from his days as a New Jersey teenager gigging at clubs and coffeehouses with the musicians who form his now legendary E Street Band to his transformation into an international icon who sells out stadium-sized arenas for weeks at a stretch. In addition to in-depth analyses of each album he has cut, this celebratory volume features hundreds of photographs that take you back to the most memorable moments of Bruce Springsteen's career, from his pick-up gigs at Asbury Park's Stone Pony and the phenomenal Born in the USA world tour to his campaign concerts for Barack Obama in 2008 and his stellar halftime performance at Super Bowl XLIII in 2009."
Cabaret FAQ :
ISBN: 9781495051449 OCLC: 973907594 Features chapters on Jean Ross and Christopher Isherwood--the real people behind the singular characters of Sally Bowles and Clifford Bradshaw/Brian Roberts. Also includes background information on the original source material, Isherwood's Goodbye to Berlin stories; delves into the stories behind the figure of the outlandish Emcee as well as the actors who played him, from Joel Grey to Alan Cumming; studies the famous musical score by John Kander and Fred Ebb; and looks into the burlesque roots of director Bob Fosse in his native Chicago. Throughout the book, connections and associations to Cabaret are explored by looking at such diverse topics as the first cabarets in Paris, Cabaret Voltaire in Zurich, the Dada movement, early Berlin cabarets during the Weimar Republic, German expressionism, the Bauhaus, Marlene Dietrich and The Blue Angel, David Bowie's many German influences, and the present and future of modern cabaret. Cabaret FAQ is the definitive guide for all fans of the Broadway musical and movie as well as for fans of the art form known as cabaret.--Back cover.
Celtic Music: A Complete Guide
ISBN: 0306810077 OCLC: 55473726 Da Capo Press, [United States] : 2001, c2000. "Celtic music means many things to many people. To some it recalls the Irish rebel songs of the Clancy Brothers, to others the ensemble playing of the Chieftains or Enya's ethereal vocals. Yet Celtic music is much more than reels, jigs, and lamenting ballads. It is unaccompanied singing, feverish fiddle tunes, the haunting strains of a Highland bagpipe, and the sweet music of the uilleann pipes. It can be heard in the modern rock arrangements of U2, Van Morrison, Sinead O'Connor, and Hothouse Flowers; beneath the fundamental chords of hillbilly and bluegrass music; and on the distinctive film soundtracks of Braveheart and Titanic. It comes not just from Ireland and Scotland, but also from Wales, Brittany, the Isle of Man, and Cornwall." "In the first guide to chart the history and influences of this musical tradition, Celtic Music explores its evolution from 12th-century bardic roots to the exciting developments on the contemporary scene. June Skinner Sawyers examines the music and dance styles fundamental to the Celtic tradition - reels, jigs, ballads, airs, and carols - as well as the unmistakable Celtic impact on quintessential American folk and rock musicians such as Bob Dylan, Bruce Springsteen, and Woody Guthrie. She profiles hundreds of artists, and compiles suggestions for recommended listening, including "100 Essential Celtic Recordings." Packed also with lists of Celtic festivals and publications, record outlets, record labels, and music schools, Celtic Music is the essential primer for all lovers of the music."--Jacket.
Chicago Beer: A History of Brewing, Public Drinking and the Corner Bar
ISBN: 1540251500 OCLC: History Press 2022 Long before corner bars stitched the social fabric of Chicago's neighborhoods together, raucous pioneers like Mark Beaubien were fermenting over the untapped potential of the unbroken prairie. Take a determined saunter from the clamor of Chicago's first breweries, through the hidden passages of thousands of speakeasies and then back into the current of the contemporary craft beer revival. Follow a path plastered with portraits of infamous saloonkeepers and profiles of historic bars. Author June Sawyers serves as an expert guide, stopping every so often to collect a vintage beer label, explain an original recipe or salute the heady history that sits atop the City of Big Shoulders.
Chicago portraits :
ISBN: 0829407014 OCLC: 24066734 Loyola University Press, Chicago : ©1991. A collection of biographies by writer June Skinner Sawyers that chronicle the lives of 250 people who have had a major influence on the history of Chicago.
Chicago Portraits: New Edition (Chicago Lives)
ISBN: 0810126494 OCLC: 318428619 Northwestern University Press, Evanston, Ill. : ©2012. The famous, the infamous, and the unjustly forgotten—all receive their due in this biographical dictionary of the people who have made Chicago one of the world's great cities. Here are the life stories—provided in short, entertaining capsules—of Chicago's cultural giants as well as the industrialists, architects, and politicians who literally gave shape to the city. Jane Addams, Al Capone, Willie Dixon, Harriet Monroe, Louis Sullivan, Bill Veeck, Harold Washington, and new additions Saul Bellow, Harry Caray, Del Close, Ann Landers, Walter Payton, Koko Taylor, and Studs Terkel—Chicago Portraits tells you why their names are inseparable from the city they called home.
Chicago sketches :
ISBN: 0829408193 OCLC: 31518033 Wild Onion Books, Chicago : ©1995. " ... A collection of seventy-two essays ... offers a wide ranging glimpse of the people and events that have shaped Chicago's rich past."
Dreams of elsewhere :
ISBN: 1903238692 OCLC: 50433367 In Pinn, Glasgow : ©2002. A comprehensive and representative sampling of Stevenson's prolific travel output, including excerpts from his most famous travel books, travel essays and travel poetry, and includes some lesser-known works from US collections.
Famous firsts of Scottish-Americans /
ISBN: 1565541227 OCLC: 34472196 Pelican Pub. Co., Gretna, La. : 1997. Focuses on notable Scottish-Americans who have helped shape American destiny, including contributors in the fields of politics, sports, and the arts.
Maverick guide to Scotland /
ISBN: 1565542274 OCLC: 42216752 Pelican Pub. Co., Gretna, La. : 1999.
Praying with Celtic Saints, Prophets, Martyrs, and Poets
ISBN: 1580510949 OCLC: 45951589 Sheed & Ward, Franklin, Wis. : ©2001. The ancient Celtic tradition has taken the modern world by storm. Over the past decade seekers have collected all things Celtic_books, art, music, toys, clothing. But how much of it is authentic or lasting? In this highly distinctive book, June Sawyers has culled from a diverse pool of sources to offer readers a weekly dose of Celtic wisdom and witness. Beyond the famous trio of Patrick, Brigid, and Brendan, contemporary seekers will find kindred souls in famous and not-so-famous saints, prophets, martyrs, and poets who make up the fabric of the Celtic tradition. This book features short entries describing the lives, temptations, insights, and struggles of Celtic saints but also Celtic prophets, martyrs, and poets. Arranged weekly by either feast day, birth date, date of death, or alphabetically, each selection is preceded by a quotation from or about the saint, prophet, martyr, or poet and concludes with a thought to ponder. When appropriate, each entry is accompanied by a descriptive listing of significant sacred sites, museums, or other important landmarks. From Patrick and Columba to Seamus Heaney and William Butler Yeats, this is a timeless and timely, practical and wise book. Use it as your spiritual guide throughout the year.
Quiet Moments With Patrick and the Celtic Saints: 120 Daily Readings
ISBN: 1569551375 OCLC: 42295941 Charis Books, Ann Arbor, Mich. : ©1999.
Racing in the Street: The Bruce Springsteen Reader
ISBN: 0142003549 OCLC: 53019741 Penguin Books, New York : 2004. For more than three decades, Bruce Springsteen's ability to express in words and music the deepest hopes, fears, loves, and sorrows of average Americans has made him a hero to his millions of devoted fans. Racing in the Street is the first comprehensive collection of writings about Springsteen, featuring the most insightful, revealing, famous, and infamous articles, interviews, reviews, and other writings. This nostalgic journey through the career of a rock-'n'-roll legend chronicles every album and each stage of Springsteen's career. It's all here—Dave Marsh's Rolling Stone review of Springsteen's ten sold-out Bottom Line shows in 1975 in New York City, Jay Cocks's and Maureen Orth's dueling Time and Newsweek cover stories, George Will's gross misinterpretation of Springsteen's message on his Born in the USA tour, and Will Percy's 1999 interview for Double Take, plus much, much more.
Read the Beatles :
ISBN: 0143037323 OCLC: 65538669 Penguin Books, New York : 2006. "A must-have book for all Beatles fans--a career-spanning selection of writings about the fab four"--Page 4 of cover.
The best in rock fiction /
ISBN: 0634080288 OCLC: 55960743 Hal Leonard, Milwaukee, WI : ©2005. Contains a collection of twenty-one short stories and novel excerpts related to rock music, including selections by Ricky Moody, Don DeLillo, Nick Hornby, Tom Perrotta, T.C. Boyle, and others.
The civilized shopper's guide to Edinburgh & Glasgow /
ISBN: 1892145588 OCLC: 212627298 Little Bookroom, New York : ©2008. Named the top shopping destination in the United Kingdom outside of London, "Glasgow is a must-see destination…a mandatory stop on everyone's European travel itinerary" (The Philadelphia Inquirer) and Edinburgh has long been considered one of the most hospitable cities in Europe. This book has eleven walks–seven in Edinburgh and four in Glasgow–taking shoppers to the most charming and unique stores in both cities, which are less than an hour away from each other by train. The shops included offer cashmere, hats, shoes, books, handcrafted soaps and natural botanicals inspired by Scotland (Treasure Island is a heady mix of musk, lemon, and cinnamon inspired by the Robert Louise Stevenson classic), single malt whiskies, purses, the best of British home design, and jewelry using Scottish gemstones. There are shops that specialize in traditional foods (farmhouse cheeses, toffee, shortbread, and lemon curd). There's a "glorious mess of an antique shop," a "kilt maker for the 21st century" who uses fabrics that range from denim to leather and whose customers include Sean Connery, and many more establishments, both new and historic. Old businesses aren't included simply for being old, but for continuing to offer goods of beauty and quality; new businesses are chosen because they operate in an old-fashioned way, with an emphasis on service and craftsmanship. Some are elegant and refined, some offer on quirky twists on classic themes, but each is stylish and without pretense. One shop owner says her boutique attracts the "discerning and determinedly different." The guide also includes restaurants, pubs, and cafés along the walks, and has an entire section devoted to the stunning tearooms of Charles Rennie Mackintosh and the Edinburgh farmer's market. Sumptuous color photos throughout give a sneak preview of the shops and their offerings, and the address, phone number, opening days and hours, and website of each establishment are included for extra convenience.
The Complete Guide to Celtic Music: From the Highland Bagpipe and Riverdance to U2 and Enya
ISBN: 1854106945 OCLC: 43032238 Aurum Press, London : 2000.
The Greenwich Village reader :
ISBN: 0815411480 OCLC: 47521274 Cooper Square Press., New York : 2001. An anthology celebrating Greenwich Village presents memoirs, articles, essays, poems, short stories, and excerpts from novels set in the West Village or penned by a Villager.
The Road North: 300 Years of Classic Scottish Travel Writing
ISBN: 1897784953 OCLC: 46790877 In Pinn, Glasgow : ©2000. Presented on a regional basis, this compendium will take the reader on a virtual journey of Scotland as observed by renowned writers.
The Scots of Chicago: Quiet Immigrants and Their New Society
ISBN: 0787228370 OCLC: 37372641 Kendall/Hunt Pub. Co., Dubuque, Iowa : ©1997.
The Scottish Bed and Breakfast Book: Country and Tourist Homes, Farms, Guesthouses, Inns
ISBN: 1589802918 OCLC: 63263473 Pelican Pub. Co., Gretna, La. : 2006. This comprehensive guidebook includes detailed information on food, transportation, tourist boards, and attractions. Evoking the warmth and hospitality of each Scottish host, it offers vivid descriptions of over seventy-five establishments, from opulent houses and cathedral hotels to romantic cottages and historic inns.
Tougher Than the Rest: 100 Best Bruce Springsteen Songs
ISBN: 0825634709 OCLC: 71005820 Omnibus Press : London ; ©2006. Bruce Springsteen is among the most literate of singers in rock history with songs touch people's hearts and minds. He is the story teller of our generation. Tougher Than the Rest dissects the best of Springsteen's vast body of work, from his earliest pieces on 'Greetings from Asbury Park, NJ' right through to 'Devils & Dust' released three decades later. The author comments on the origin and critical response each song received as well as sharing insights into the song's literary, historical, and cultural references. Packed with numerous sidebars, rich photographs and lots of extras, Tougher Than the Rest is a must for all Springsteen fans!