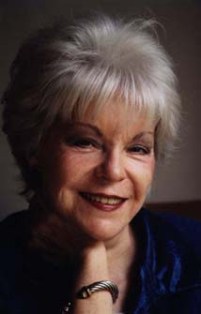 Nancy Ross Ryan
Born:
1934 in Washington, D.C.
Died:
February 22, 2016
Pen Name:
Nancy DeRoin
Connection to Illinois
: Nancy Ross Ryan was the founder of Fresh Food Writing, based in Chicago, Illinois and specialized in food writing, consulting, recipe testing and development for a variety of clients. She co-authored two books about the historic Berghoff restaurant located in Chicago.
Biography
: Nancy Ross Ryan was a writer with a flair for synthesis and a gift for revitalizing familiar subjects. Her broad knowledge of food and wine, food history and health and nutrition was acquired during a long career in food writing. She began writing for national newspapers and magazines. Before her marriage, she wrote under her maiden name, Nancy DeRoin. Later in her career, she edited and wrote cookbooks.
---
Awards
:
Primary Literary Genre(s):
Non-Fiction
Primary Audience(s):
Adult readers
Nancy Ross Ryan on WorldCat :
http://www.worldcat.org/search?q=nancy+ross+ryan
Nancy DeRoin on WorldCat :
http://www.worldcat.org/search?q=nancy+deroin
---
Selected Titles
250 true Italian pasta dishes :
ISBN: 0778802213 OCLC: 320583678 R. Rose, Toronto : c2009. Presents 250 recipes for authentic Italian pasta dishes, covering meat, poultry, seafood, and meatless concoctions, and includes options such as baked and filled pasta.
Cooking for your gluten-free teen :
ISBN: 9781449427603 OCLC: 807027685 Andrews McMeel, Kansas City, Mo. : ©2013. For teens, a diagnosis of celiac disease or gluten intolerance can seem like the end of the world. This book is full of simple suggestions, tips and ideas for meals, snacks, and desserts that prove that giving up gluten does not mean going without --
The Berghoff Café cookbook :
ISBN: 0740785141 OCLC: 302414728 Andrews McMeel Pub., Kansas City, Mo. : ©2009.
The Berghoff family cookbook :
ISBN: 9780740793219 OCLC: 776997661 Andrews McMeel Pub., Kansas City, Mo. : ©2007. On February 28, 2006, the Berghoff Restaurant closed its doors after 107 years of serving satisfying family-style meals in its historic downtown Chicago location.
The Louisiana new garde :
ISBN: 0929714636 OCLC: 31596543