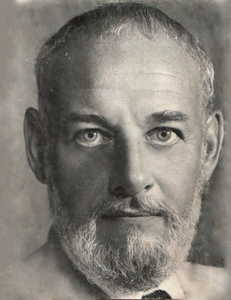 Edward Everett Tanner III
Born:
1921 in Evanston, Illinois
Pen Name:
Patrick Dennis, Virginia Rowans
Connection to Illinois
: Tanner was born in Chicago and was raised in Evanston. He attended Evanston Township High School.
Biography
: Edward Tanner was better known by his pen names Patrick Dennis and Virginia Rowans. His novel ''Auntie Mame: An Irreverent Escapade'' was one of the bestselling American books of the 20th century. It became the basis of a stage play, a film, a stage musical, and a film musical. The first edition of ''Auntie Mame'' spent 112 weeks on the bestseller list, selling more than 2,000,000 copies in five different languages. At the height of its popularity, it was selling more than 1,000 copies a day; throughout 1955 and 1956, it sold between 1,000 and 5,000 a week. In 1956, with ''Auntie Mame'', ''The Loving Couple: His (and Her) Story'', and ''Guestward, Ho!,'' Dennis became the first writer ever to have three books on the New York Times bestseller list at the same time.
---
Awards
:
Primary Literary Genre(s):
Fiction
Edward Everett Tanner III on WorldCat :
http://www.worldcat.org/search?q=edward+everett+tanner+iii
---
Selected Titles
Around the world with Auntie Mame /
ISBN: 0767915852 OCLC: 51726828 Broadway Books, New York : 2003.
Auntie Mame :
ISBN: 0767908198 OCLC: 45917118 Broadway Books, New York : 2001. When young Patrick is orphaned, he goes to live with a wealthy, unpredictable aunt in New York City.
Darling, ich bin deine Tante Mame!
ISBN: 9783442477746 OCLC: 794943426 Goldmann München 2012
How firm a foundation /
ISBN: 0213177935 OCLC: 227844089 Barker, London : [1968]
Little me :
ISBN: 0767913477 OCLC: 48835042 Broadway Books, New York : 2002.
Paradise
ISBN: 0151709653 OCLC: 128266 Harcourt Brace Jovanovich New York, [1971] When an earthquake separates an Acapulco resort, unforeseen results occur.
The joyous season /
ISBN: 0971461228 OCLC: 50617912 Kerry, a wealthy and socially prominent New York City ten-year-old, describes how his parents' marriage falls apart on Christmas morning, and recounts their divorce, his mother's romance with her ambitious lawyer and his father's with a fashionably skinny magazine editor.