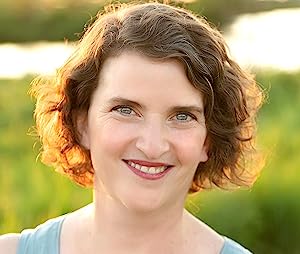 Elizabeth Blackwell
Born:
Washington D.C.
Pen Name:
None
Connection to Illinois
: Blackwell graduated from Northwestern University in Evanston and Columbia University's Graduate School of Journalism. She currently resides in Skokie.
Biography
: As the daughter of a U.S. Foreign Service officer, Elizabeth Blackwell grew up in Washington, D.C., interspersed with stints in Africa, the Middle East and Europe. She majored in history at Northwestern University and received her master's in journalism from Columbia University, which led to a career as an editor and writer for a number of publications. She now writes fiction from her home office in the Chicago suburbs.
---
Awards
:
''While Beauty Slept'', 2015 ILLINOIS READS Book
Primary Literary Genre(s):
Fiction
Primary Audience(s):
Adult readers
Email:
Go
Facebook:
https://www.facebook.com/elizabethblackwellbooks
Website:
http://www.elizabethblackwellbooks.com
Elizabeth Blackwell on WorldCat :
http://www.worldcat.org/search?q=elizabeth++blackwell
---
Selected Titles
Reading Mark in context :
ISBN: 9780310534457 OCLC: 1012708355
The house of secrets /
ISBN: 0373715595 OCLC: 318064067 Harlequin, Toronto ; ©2009.
While beauty slept
ISBN: 9781452667898 OCLC: 863433227 Elise Dalriss hears her great-granddaughter recount a minstrel's tale about a beautiful princess asleep in a tower. It pushes open a door to the past, a door Elise has long kept locked. For Elise was the companion to the real princess who slumbered, and she is the only one left who knows what actually happened so many years ago. Her story unveils a labyrinth where secrets connect to an inconceivable evil. As only Elise understands all too well, the truth is no fairy tale.
While beauty slept /
ISBN: 0399166238 OCLC: 849719046 "A Gothic retelling of the real story behind the legend of Sleeping Beauty"--