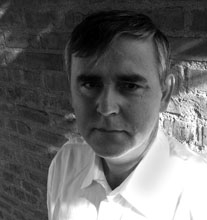 Stanislaw Jaroszek
Born:
1965 in Nowy Korczyn, Poland
Pen Name:
None
Connection to Illinois
: Stanislaw Jaroszek was born in Nowy Korczyn,Poland. He came to USA at the age of 20. Graduated with college honors from the University of Illinois - Chicago, with major in teaching of Spanish. In 2006 he received a Master degree from Roosevelt University, with major in Latin-American Literature. Since then, he belongs to hispanic group of writers, based in the Pilsen neighborhood of Chicago known as 'Contratiempo'.
Biography
: Since 1998, Jaroszek has worked as Spanish teacher at Chicago Public Schools. Jaroszek's work is also included in: *''En la 18 a la 1'' published by Vocesueltas in 2010 - written by ''Contratiempo''*''Najdowcipniejszy'' published by Panorama in 1991Jaroszek has also published a book in Kindle format - ''De Novias, Esposas y Otras Cosas''.
---
Awards
:
Primary Literary Genre(s):
Fiction
Primary Audience(s):
Adult readers
Email:
jaroszek@aol.com
Website:
https://profiles.google.com/fanchito1#fanchito1/about
Stanislaw Jaroszek on WorldCat :
http://www.worldcat.org/search?q=stanislaw+jaroszek
---
Selected Titles
Jaleos y denuncias
ISBN: 9780980004243 OCLC: 785903264 Ediciones Vocesueltas Contratiempo NFP, Chicago, IL : 2010. Stanislaw Jaroszek is a Chicago Public School teacher who writes in both Polish and Spanish. This is his first book of short stories in Spanish.