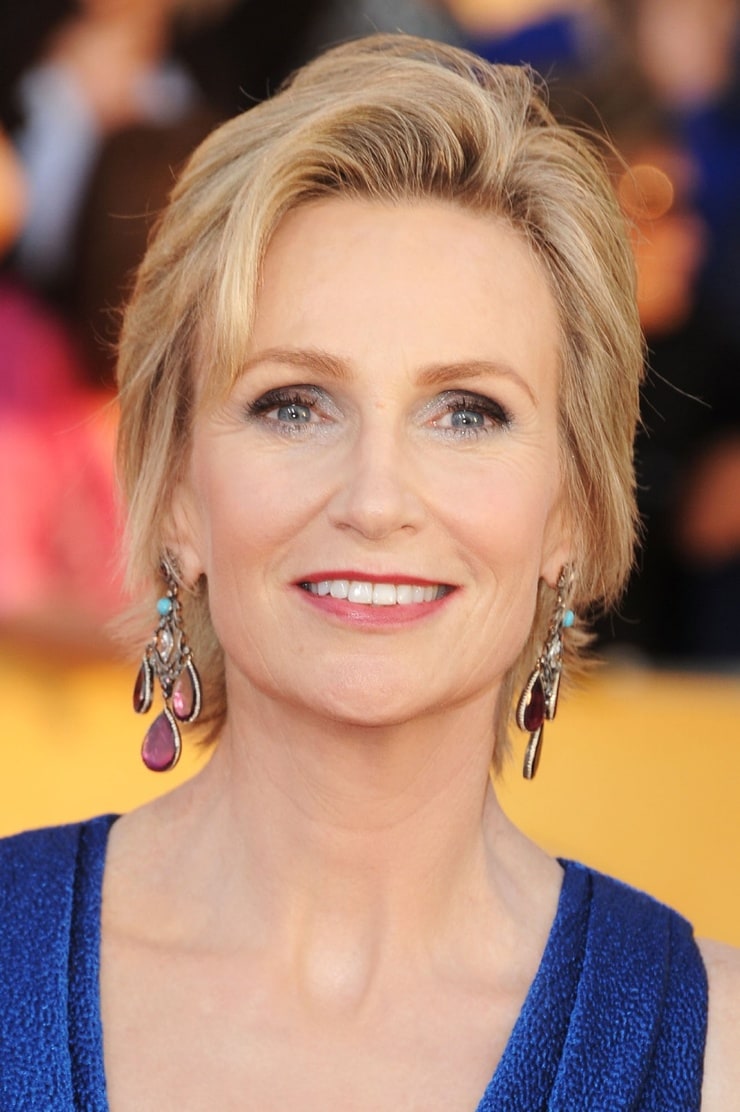 Jane Lynch
Born:
Evergreen Park, Illinois 1960
Pen Name:
None
Connection to Illinois
: Lynch grew up on the South Side of Chicago in Dolton and attended Thornridge High School. She received her bachelor's degree in theatre from Illinois State University in Normal.
Biography
: Jane Lynch has an extensive theater background that involved touring with The Second City comedy troupe, as well as numerous acting roles, the most famous of which is with 'Glee'. She spent 15 years in Chicago, acting in the Steppenwolf Theatre Company and, at the time of her audition, was one of only two women picked to join The Second City comedy troupe.
---
Awards
:
Primary Literary Genre(s):
Fiction; Non-Fiction
Primary Audience(s):
Adult readers; Children
IMDB:
https://www.imdb.com/name/nm0528331/
Web:
https://www.janelynchofficial.com/
Wikipedia:
https://en.wikipedia.org/wiki/Jane_Lynch
---
Selected Titles
Happy accidents
ISBN: 9780316273459 OCLC: 930648137 Hachette Books, New York : 2015. In the summer of 1974, a fourteen-year-old girl in Dolton, Illinois, had a dream. A dream to become an actress, like her idols Ron Howard and Vicki Lawrence. But it was a long way from the South Side of Chicago to Hollywood, and it didn't help that she'd recently dropped out of the school play, The Ugly Duckling. Or that the Hollywood casting directors she wrote to replied that professional training was a requirement. But the funny thing is, it all came true. Through a series of happy accidents, Jane Lynch created an improbable--and hilarious--path to success. In those early years, despite her dreams, she was also consumed with anxiety, feeling out of place in both her body and her family. To deal with her worries about her sexuality, she escaped in positive ways--such as joining a high school chorus not unlike the one in Glee--but also found destructive outlets. She started drinking almost every night her freshman year of high school and developed a mean and judgmental streak that turned her into a real-life Sue Sylvester. Then, at thirty-one, she started to get her life together. She was finally able to embrace her sexuality, come out to her parents, and quit drinking for good. Soon after, a Frosted Flakes commercial and a chance meeting in a coffee shop led to a role in the Christopher Guest movie Best in Show, which helped her get cast in The 40-Year-Old Virgin. Similar coincidences and chance meetings led to roles in movies starring Will Ferrell, Paul Rudd, and even Meryl Streep in 2009's Julie & Julia. Then, of course, came the two lucky accidents that truly changed her life. Getting lost in a hotel led to an introduction to her future wife, Lara. Then, a series she'd signed up for abruptly got canceled, making it possible for her to take the role of Sue Sylvester in Glee, which made her a megastar. Today, Jane Lynch has finally found the contentment she thought she'd never have. Part comic memoir and part inspirational narrative, this is a book equally for the rabid Glee fan and for anyone who needs a new perspective on life, love, and success. WITH A FOREWORD BY CAROL BURNETT.
Marlene, Marlene, Queen of Mean
ISBN: 0385379080 OCLC: Random House Books for Young Readers 2014 Glee actress Jane Lynch takes a look at bullying head-on in her first picture book. Marlene is the self-appointed queen of the playground, the sidewalk, and the school. She is small but mighty . . . intimidating! Known for her cruel ways, the little Queen of Mean has kids cowering in fear—until big Freddy stands up to her and says what everyone has been too fearful to say. In Seussian rhyme, actress Jane Lynch, clinical psychologist Lara Embry, and former children's book editor A. E. Mikesell gently and comically depict the undoing of a bully and her efforts to reform. Tricia Tusa's charming illustrations make the story an even more accessible conversation starter for all ages.