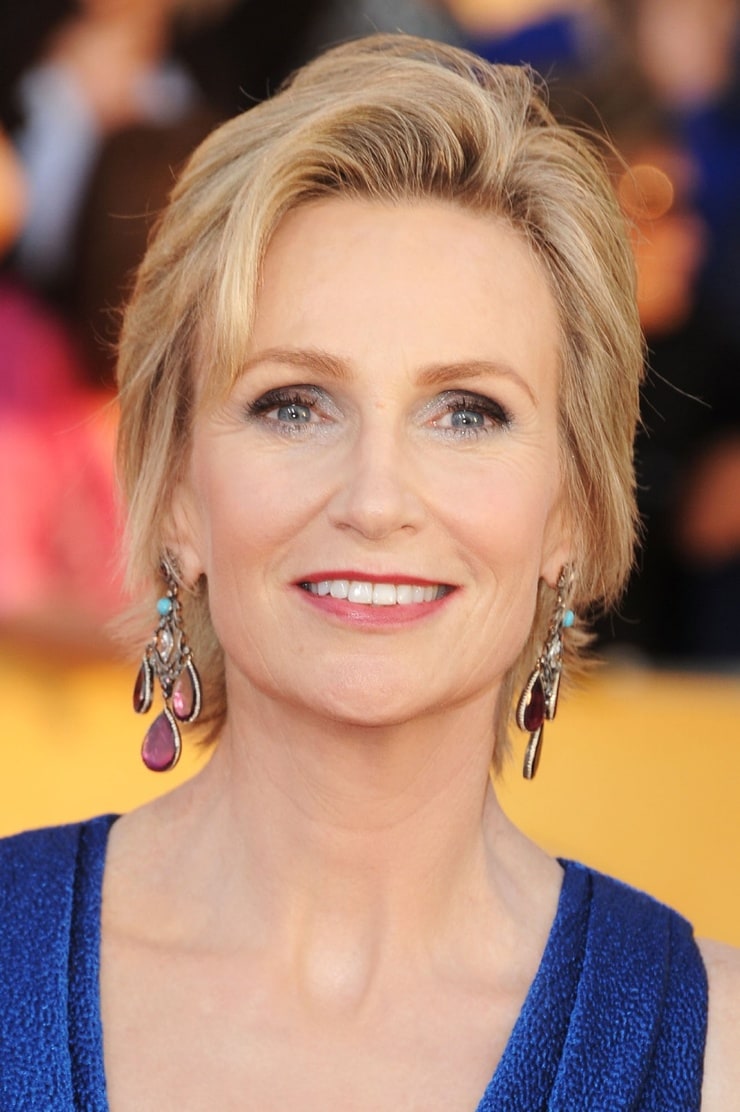 Jane Lynch
Born:
1960 in Dolton, Illinois
Pen Name:
None
Connection to Illinois
: Lynch grew up on the South Side of Chicago and currently lives in Los Angeles.
Biography
: Jane Lynch was raised in an Irish Catholic family and attended Thornridge High School. She received her bachelorís degree in theatre from Illinois State University and her MFA from Cornell University, also in theatre.Lynchís extensive theater background involved touring with The Second City comedy troupe, as well as numerous acting roles, the most famous of which is with 'Glee'. On December 15, 2009, Lynch received a Golden Globe nomination for Best Supporting Actress in a Series, Miniseries, or Television Film for her role on Glee. In 2010 she married Dr. Lara Embry.
---
Awards
:
Primary Literary Genre(s):
Non-Fiction
Primary Audience(s):
Adult readers
Website:
http://jane-lynch.com/
Jane Lynch on WorldCat :
http://www.worldcat.org/search?q=jane+lynch
---
Selected Titles
Happy accidents
ISBN: 9780316273459 OCLC: 930648137 Hachette Books, New York : 2015. In the summer of 1974, a fourteen-year-old girl in Dolton, Illinois, had a dream. A dream to become an actress, like her idols Ron Howard and Vicki Lawrence. But it was a long way from the South Side of Chicago to Hollywood, and it didn't help that she'd recently dropped out of the school play, The Ugly Duckling. Or that the Hollywood casting directors she wrote to replied that professional training was a requirement. But the funny thing is, it all came true. Through a series of happy accidents, Jane Lynch created an improbable--and hilarious--path to success. In those early years, despite her dreams, she was also consumed with anxiety, feeling out of place in both her body and her family. To deal with her worries about her sexuality, she escaped in positive ways--such as joining a high school chorus not unlike the one in Glee--but also found destructive outlets. She started drinking almost every night her freshman year of high school and developed a mean and judgmental streak that turned her into a real-life Sue Sylvester. Then, at thirty-one, she started to get her life together. She was finally able to embrace her sexuality, come out to her parents, and quit drinking for good. Soon after, a Frosted Flakes commercial and a chance meeting in a coffee shop led to a role in the Christopher Guest movie Best in Show, which helped her get cast in The 40-Year-Old Virgin. Similar coincidences and chance meetings led to roles in movies starring Will Ferrell, Paul Rudd, and even Meryl Streep in 2009's Julie & Julia. Then, of course, came the two lucky accidents that truly changed her life. Getting lost in a hotel led to an introduction to her future wife, Lara. Then, a series she'd signed up for abruptly got canceled, making it possible for her to take the role of Sue Sylvester in Glee, which made her a megastar. Today, Jane Lynch has finally found the contentment she thought she'd never have. Part comic memoir and part inspirational narrative, this is a book equally for the rabid Glee fan and for anyone who needs a new perspective on life, love, and success. WITH A FOREWORD BY CAROL BURNETT.
Happy accidents /
ISBN: 1401341764 OCLC: 703206675 Voice/Hyperion, New York : ©2011. Jane Lynch, best known for her award-winning role as hard-driving cheerleading coach Sue Sylvester on Glee, tells the story of how she reached success by anything but a straight path. From teen alcoholic to out lesbian, from strange coincidences and chance meetings to offbeat character roles and finally a star turn--part comic memoir and part inspirational narrative, this is a book equally for the rabid Glee fan and for anyone who needs a new perspective on life, love, and success.