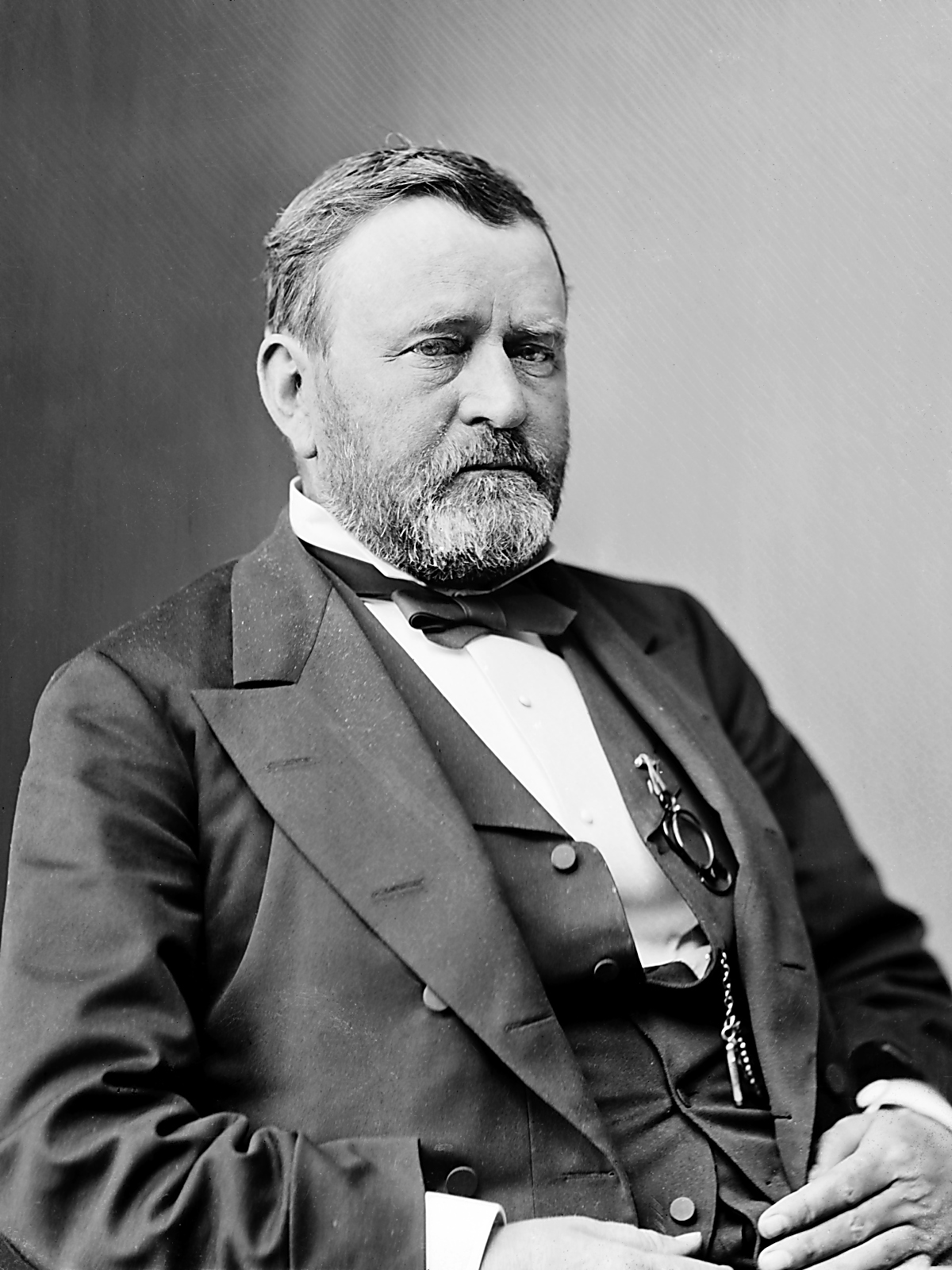 Ulysses S. Grant
Born:
April 27, 1822 in Point Plesant, Ohio
Died:
July 23, 1885 in Mount McGregor, New York
Pen Name:
None
Connection to Illinois
: In April 1860, Grant moved his family to Galena, accepting a position in his father's leather goods business. He left Galena to join the Civil War and returned again in 1865 as a Civil War Hero. He also lived there during his retirement.
Biography
: Ulysses S. Grant was the eighteenth President of the United States. He was the best known Union general of the Civil War. He worked in Missouri as a real estate salesman, a farmer, and an agent in a customhouse.
---
Awards
:
Primary Literary Genre(s):
Non-Fiction
Primary Audience(s):
Adult readers
Website:
https://www2.illinois.gov/dnrhistoric/experience/sites/northwest/pages/grant-home.aspx
Website:
https://www.visitgalena.org/things-to-do/attractions/all-about-grant/
Website:
https://www.loc.gov/rr/program/bib/presidents/grant/index.html
Wikipedia:
http://en.wikipedia.org/wiki/Ulysses_S._Grant
Ulysses S. Grant on WorldCat:
http://www.worldcat.org/search?q=ulysses+s.+grant
---
Selected Titles
Personal memoirs of Ulysses S. Grant /
ISBN: 1602069182 OCLC: 244577585 Cosimo Classics, New York : ©2007.
Personal memoirs of Ulysses S. Grant :
ISBN: 9781480477049 OCLC: 873839142 The celebrated remembrances of the man who led the Union to victory during the Civil War Completed just days before his death, Grant & rsquo;s Personal Memoirs is a clear and compelling account of his military career, focusing on two great conflicts: the Mexican-American War and the Civil War. Lauded for its crisp and direct prose, Grant & rsquo;s autobiography offers frank insight into everything from the merits of the war with Mexico to the strategies and tactics employed by Union forces against the Confederacy to the poignancy of Grant & rsquo;s meeting with General Lee at Appomattox Court House. Beloved and bestselling since its publication in 1885, Personal Memoirs of Ulysses S. Grant is a seminal work of military history and one of the great achievements of American autobiography.