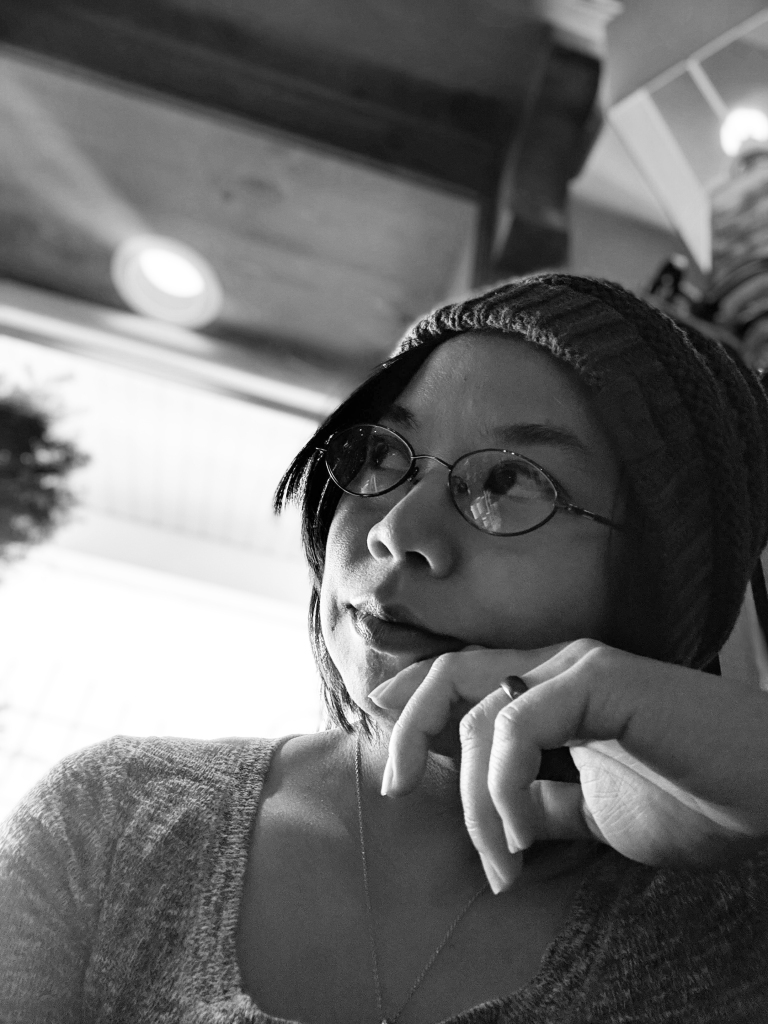 Zee Lacson
Born:
in Manila, Philippines
Pen Name:
Connection to Illinois
: Lacson lives in Grayslake.
Biography
: Zee was born and raised in Manila, Philippines. She grew up with her dad, brothers, and grandparents. She is an engineer by education, a photographer by profession, an artist by practice, and a writer by soul.Reverie is her first published work of fiction and the first book in the Woolgathering Series.Revenant, the second book in the Woolgathering Series is scheduled for release on July 28th, 2021.
---
Awards
:
Primary Literary Genre(s):
Fiction
Primary Audience(s):
Young adult readers
Web:
https://reveriethebook.wordpress.com/
Facebook:
https://www.facebook.com/ReverieTheBook
Twitter:
https://twitter.com/spoiledkoala
WorldCat:
http://www.worldcat.org/search?q=Zee++Lacson
---
Selected Titles
Revenant (Woolgathering)
ISBN: 1735135844 OCLC: 1263183319 Zee Lacson 2021 London Evans thought she was just an ordinary teenager navigating an ordinary life of high school drama and family responsibilities. That was until her ordinary life was interrupted by extraordinary dreams. Dream that were real. Like, Ethan, the mystery boy with a strange accent and golden green eyes. He once was just a part of her recurring dreams. Then he showed up at her doorstep, very real. Now London needs to learn how to navigate this new world of dreams and reality. If she doesn't, she risks both worlds. What once were dreams have become nightmares. And she has no way of stopping them.
Reverie (Woolgathering)
ISBN: 173513581X OCLC: 1196085612 Zee Lacson 2020 London is living a relatively sheltered suburban life. Her world changes when she dreams of a troubled young man, living a life contrasting her own. Her recurring dreams make her question both her reality and sanity. Despite their differences in this implausible form of communication, she forms a strong bond with this boy, prompting her to make a conscious decision. She will follow her heart no matter what the cost.--Back cover.