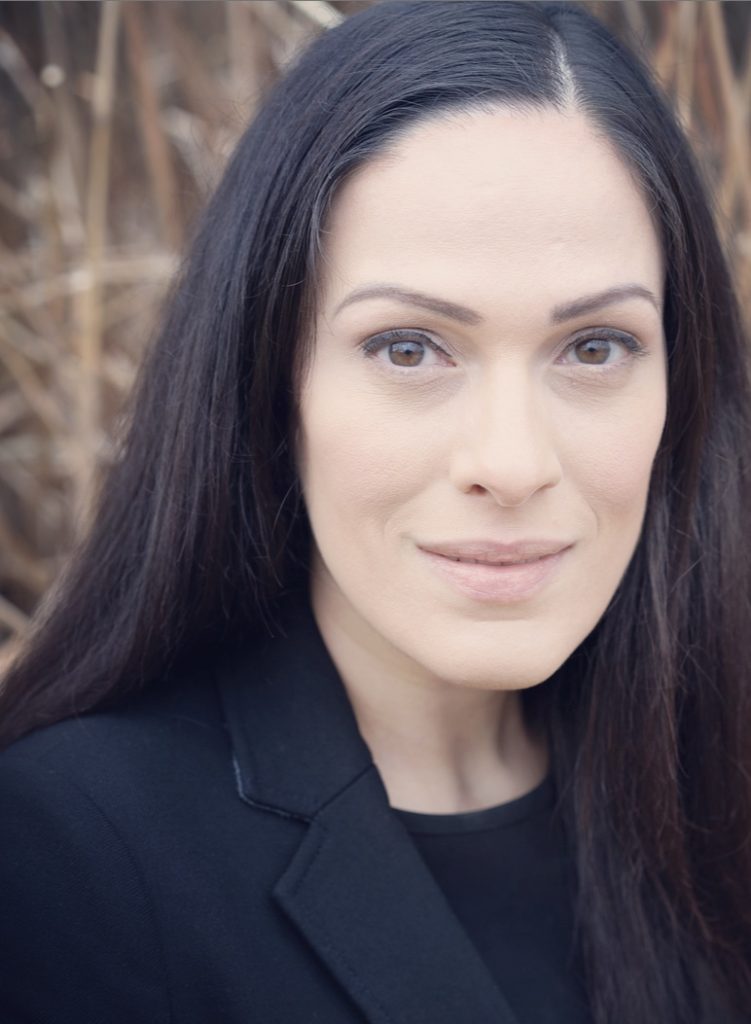 Cynthia Pelayo
Born:
Connection to Illinois
: Pelayo was raised in inner city Chicago. She still lives in Chicago today.
Biography
: Cynthia 'Cina' Pelayo is a two-time Bram Stoker Awards nominated poet and author. She holds a Bachelor of Arts in Journalism, a Master of Science in Marketing, a Master of Fine Arts in Writing, and is a Doctoral Candidate in Business Psychology.
---
Awards
:
''Children of Chicago'',
-- ONE OF THE "MOST ANTICIPATED CRIME BOOKS OF 2021"CrimeReads, ONE OF THE "MOST ANTICIPATED RELEASES OF 2021"Book Riot, ONE OF THE "11 CRIME NOVELS YOU SHOULD READ THIS FEBRUARY"CrimeReads, ONE OF "2021'S MOST ANTICIPATED NEW RELEA
''Into The Forest And All The Way Through'',
-- Nominated for a Bram Stoker Award for Superior Achievement in a Poetry Collection
Primary Literary Genre(s):
Fiction; Mystery; Poetry
Primary Audience(s):
Adult readers
Blog:
http://www.cinapelayo.com/blog/
Instagram:
https://www.instagram.com/cinapelayoauthor
WorldCat:
http://www.worldcat.org/search?q=Cynthia++Pelayo
---
Selected Titles
Children of Chicago
ISBN: 1951709209 OCLC: 1162745667 Agora Books 2021 When Detective Lauren Medina sees the calling card at a murder scene in Chicago's Humboldt Park neighborhood, she knows the Pied Piper has returned. When another teenager is brutally murdered at the same lagoon where her sister's body was found floating years before, she is certain that the Pied Piper is not just back, he's looking for payment he's owed from her. Lauren's torn between protecting the city she has sworn to keep safe, and keeping a promise she made long ago with her sister's murderer. She may have to ruin her life by exposing her secrets and lies to stop the Pied Piper before he collects.--Publisher.
Into The Forest And All The Way Through
ISBN: 1735693618 OCLC: 1236905907 Burial Day Books 2020 ... a collection of true crime poetry, explores the cases of over one hundred missing and murdered women in the United States--
Loteria
ISBN: 1477695621 OCLC: 951282899 CreateSpace 2012
Poems of My Night
ISBN: 1935738887 OCLC: 965631974 Raw Dog Screaming Press 2016
Santa Muerte
ISBN: 0984730494 OCLC: 1249949228 Burial Day Books 2020 In life, sometimes the only thing that can save you is death. Ariana Molina is a high school senior living in secret in Chicago, in hopes her father's enemies do not find her. One day her father Reynaldo Molina, the lead federal investigator in Mexico targeting criminal organizations, arrives unexpectedly at her doorstep. After he is involved in a strange car accident that leaves on person dead, Ari begins to have visions of a veiled skeletal figure trying to lure her. Struggling with visions of gruesome ghosts in the day and night, Ari is soon stalked by Chicago street gang members suspicious of her real identity. When Ari discovers they are indeed members of Mexico's most ruthless drug cartel who want her and her father dead, she has to make a choice to save their life and only Santa Muerte, the saint of death, can help her--Back cover.
The Missing (Santa Muerte) (Volume 2)
ISBN: 0692736085 OCLC: Post Mortem Press 2016