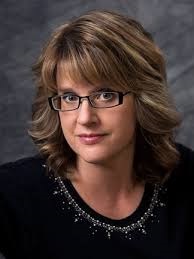 Chris Cannon
Born:
Pen Name:
Connection to Illinois
: Cannon lives in Southern Illinois.
Biography
: Chris Cannon is the award-winning author of the Going Down In Flames series, the Boyfriend Chronicles, and the Dating Dilemma series. She lives in Southern Illinois with her husband and several furry beasts. She believes coffee is the Elixir of Life. Most evenings after work, you can find her sucking down caffeine and writing fire-breathing paranormal adventures or romantic comedies.
---
Awards
:
Primary Literary Genre(s):
Fiction; Romance
Primary Audience(s):
Young adult readers
Website:
http://www.chriscannonauthor.com
Website:
https://www.tumblr.com/login?redirect_to=%2Fblog%2Fchriscannonauthor
Facebook:
https://www.facebook.com/chriscannonauthor?ref=hl
Twitter:
https://twitter.com/ccannonauthor
Pinterest:
https://www.pinterest.com/ccannonauthor/
Instagram:
https://www.instagram.com/chriscannonauthor/
WorldCat:
http://www.worldcat.org/search?q=Chris++Cannon
---
Selected Titles
99% Faking It
ISBN: 1798069792 OCLC: 1091586825 Independently published 2019 Lisa is a card-carrying, book-loving Gryffindor. Solid. And that's why everyone knows she's awesome. Well, except for her crush, Matt. He only ever sees her as a friend. Plus, he's got his eye on another girl. Oh well, plenty of fish and all that. Good thing Lisa just read a book on the "wedding ring phenomenon"—you get more attention when you're already taken. What if Lisa pretends to be Matt's plus one? Maybe it'll help Matt get his girl and Lisa can hook her own fish. After the plan works, Matt suddenly claims he doesn't like the view from the friend-zone and wants her instead… But she isn't interested in being anyone's second choice. If this guy wants to earn her attention, he'll need more than some silly "phenomenon." He'll need to go all out...
Blackmail Boyfriend
ISBN: 1943892032 OCLC: 921271205 Entangled Publishing Fort Collins, CO : 2015 Haley Patterson has had a crush on golden boy Bryce Colton for ages. But when she hears a rumor that he hooked up with her she gives him a choice: be her boyfriend for a month to show other guys that she's dateable--despite her overprotective and very intimidating brothers--or deal with the angry, cage-fighting boyfriend of the girl he actually did hook up with. Bryce didn't know the other Haley had a boyfriend. He was just trying to get his ex off his back. And now, not only is he being blackmailed, he's being blackmailed by an honor student. His new girlfriend has two three-legged dogs, her father mows grass at the country club, and she's ... well, difficult. And different.
Boomerang Boyfriend
ISBN: 1975630408 OCLC: 1015344816 CreateSpace Fort Collins, CO : 2017 Working with her best friend's brother at Betty's Burgers, free-spirited Delia starts to see Jack in a new light. Not only has Jack-the-Jerk turned into a hottie, he's even acting like a nice guy, who rescues dogs and knows how she likes her coffee. But if Jack is into her, then why is he keeping her a secret? Of course, if her best friend doesn't approve, Delia could lose the only family she's ever known. Seeing Delia in her retro waitress uniform throws Jack's world out of whack. She's always been just another pain in the butt little sister...not a datable female. But she's rockin' the Pie Princess tiara, and even her hot-pink striped hair is sexy. What's that about? He needs to get his head on straight, because artsy, funky Delia and her nonconformist ways don't fit in his safe and ordered world -- Page [4] of cover.
Bridges Burned
ISBN: 1682814726 OCLC: Entangled Teen Fort Collins, CO : 2015
Burning Bright
ISBN: 1719533369 OCLC: 1041191551 CreateSpace Fort Collins, CO : 2018 Bryn is back for her senior year at the Institute for Excellence, also known as shape-shifting dragon school. She isn't sure which is scarier, the life-force sucking dragons stalking campus or the fact that she's officially betrothed to Jaxon, a guy who will never love her. Not that she could ever love him, either ... That's just ridiculous. Senior year should be fun. Her parents are alive, she's finally fitting in, and she's learning how to be a Medic. But what's with Jaxon giving her strange looks? He runs hot and cold, and he doesn't even have the excuse of being a hybrid fire-and-ice-breathing dragon like her. One minute they're having a great time and the next, she wants to blast a fireball at his head. The marriage contract of doom looms over them--unless this match not made in heaven kindles a flame ...
Fanning the Flames
ISBN: 1682814459 OCLC: 988030942 Entangled Publishing Fort Collins, CO : 2017 Bryn McKenna has it all, including her smoking-hot knight turned live-in boyfriend, Valmont. Even though she's a hybrid dragon, she's finally fitting into the new shape-shifting dragon world that's become her own. But her grandparents want to ruin everything by making Bryn's nightmare of an arranged marriage to Jaxon Westgate a reality. It doesn't help that Jaxon's father is on a witch hunt for Rebel sympathizers and Bryn finds herself in his line of fire.
Going Down in Flames
ISBN: 1500553174 OCLC: 897474235 Entangled Publishing, Fort Collins, CO : 2014. Finding out on your sixteenth birthday you're a shape-shifting dragon is tough to swallow. Bryn is the only crossbreed at her new boarding school, The Institute for Excellence. Zavien, a black dragon, is tired of the Directorate's rules. Segregated clans, being told who to love, and close-minded leaders make freedom of choice almost impossible. With Bryn's help, they may be able to change the rules. Old grudges, new crushes, and death threats are all part of a normal day for Bryn. She'll need to learn to control her dragon powers if she wants to make it through her first year at school. But even focusing on staying alive is difficult when you're falling for someone you can't have.
The Boyfriend Bet
ISBN: 1682812723 OCLC: 957996774 Entangled Publishing Fort Collins, CO : 2016 Zoe Cain knows that Grant Evertide is way out of her league. So naturally, she kisses him. Out of spite. Not only is Grant her brother's number-one nemesis, but he zero interest in being tied down to one girl. She's shocked--and secretly thrilled--when they start spending more time together. Non-exclusively, of course, but that doesn't mean Zoe can't change his mind, one PDA and after-school detention at a time. Zoe's brother claimed Grant is trying to make her his Ringer, an oh-so-charming tradition where a popular guy dates a non-popular girl until he hooks up with her, then dumps her. Zoe threatens to neuter Grant with hedge clippers if he's lying but Grant swears he isn't trying to trick her. Still, that doesn't mean Grant is the commitment type--even if winning a bet is on the line.
The Dating Debate
ISBN: 1983998826 OCLC: 1039891829 CreateSpace 2018 Nina Barnes thinks Valentine's Day should be optional. That way single people like her wouldn't be subjected to kissy Cupids all over the place. That is, until her mom moves them next door to the brooding hottie of Greenbrier High, West Smith. He's funny, looks amazing in a black leather jacket, and he's fluent in Harry Potter, but she's not sure he's boyfriend material. West isn't sure what to make of Nina. She's cute and loves to read as much as he does, but she seems to need to debate everything and she has a pathological insistence on telling the truth. And West doesn't exactly know how to handle that, since his entire life is a carefully constructed secret. Dating the girl next door could be a ton of fun, but only if Nina never finds out the truth about his home life. It's one secret that could bring them together or rip them apart.
Trial by Fire
ISBN: 1682811409 OCLC: 949055418 Entangled Publishing Fort Collins, CO : 2016 Bryn's hopes for a peaceful new semester at school go up in smoke when someone tries to kill her-again. She's not sure which is scarier, facing the radicals who want to sacrifice her for their cause, or her impending nightmare-of-a-Directorate-arranged marriage to her nemesis, Jaxon. The one bright spot in her life is Valmont, her smoking-hot knight who is assigned to watch over her twenty-four hours a day. Is what she feels for him real, or just a side effect of the dragon-knight bond? At this point, stopping the impending civil war might be easier than figuring out her love life.