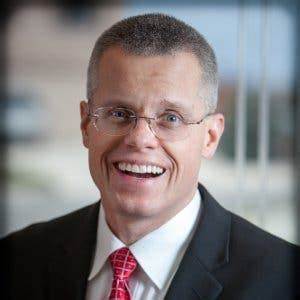 Joseph Barr Topinka
Born:
, in Berwyn, Illinois
Pen Name:
None
Connection to Illinois
: Topinka was born in Berwyn and raised in Riverside. He graduated from the University of Illinois at Urbana-Champaign with a Bachelor of Arts (B.A.), Political Science/Pre-Law and History and Northern Illinois University in DeKalb with a Doctorate in Law. He also graduated from Loyola University Chicago School of Law with a Master in Laws in Health Law.
Biography
: Joseph Baar Topinka is an assistant professor at Texas State University as well as an adjunct professor at the University of Incarnate Word's School of Healthcare. He holds a BA from the University of Illinois; a juris doctor from Northern Illinois University; an MBA from Saint Martin's University; a Master of Laws, U.S. Army; a Master of Health Administration from Chapman University; and a Master of Laws, Loyola University Chicago. He has published or co-published many works over the last 10 years including a biography about his late mother - Judy Baar Topinka, a journalist turned elected official who became the first woman elected state treasurer (1995-2007).The 'Just Judy' author believes the principles his mother lived by "good government, civility, ethics and a love of heritage" will resonate with readers, particularly those who aren't familiar with her career, which also included terms as a state representative, state senator and comptroller and a 2006 run for governor. Topinka currently resides in Texas.
---
Awards
:
Primary Literary Genre(s):
Non-Fiction
Primary Audience(s):
Adult readers
Facebook:
https://www.facebook.com/joseph.baartopinka
Website:
https://www.goodreads.com/author/show/17112964.Joseph_Baar_Topinka
---
Selected Titles