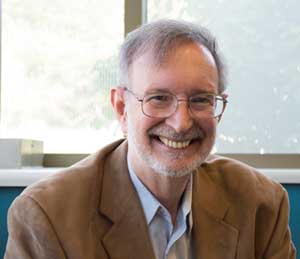 Paul Dale Anderson
Born:
1944 in Rockford, Illinois
Pen Name:
None
Connection to Illinois
: Anderson was born and raised Rockford, Illinois. He graduated from East Rockford High School in 1962, attended the University of Illinois, Rockford College, Loyola University of Chicago (BA 1975) and Northern Illinois University (MS Ed 2003).
Biography
: Paul Dale Anderson has written fiction and non-fiction. He is an active member of Science Fiction and Fantasy Writers of America and Horror Writers Association. He taught creative writing for Writers Digest School (both Novel and Short Story) and for the University of Illinois at Chicago.Two of Anderson's published novels, ''Claw Hammer'' and ''Daddy's Home'' sold well, and several of his anthologized short stories have reappeared from major publishers. One of his short stories was adapted to a graphic novel format was recently rereleased. He has written four books that are available in ebook format only - ''PickAxe,'' ''Icepick,'' ''Sledge Hammer'' and ''The Devil Made Me Do It Again and Again.''Anderson is also a Board Certified Member and Certified Instructor of the National Guild of Hypnotists. He was trained in hypnotism at Hypnosis Wellness and Training Center in Janesville, Wisconsin and Chicago, Illinois. He has two hypnosis CDs - ''Ideal Weight Hypnosis'' and ''Smoke Free Forever''.
---
Awards
:
Primary Literary Genre(s):
Fiction
Primary Audience(s):
Adult readers
Email:
pda@pauldaleanderson.com
Twitter:
https://twitter.com/pauldaleanders
Paul Dale Anderson on WorldCat :
http://www.worldcat.org/search?q=paul+dale+anderson
---
Selected Titles
Abandoned /
ISBN: 069229399X OCLC: 905729411 Eldritch Press, San Antonio, Tex. : [2015] Chaos ensues when terroists take out the worldwide electrical and communications grids. Two wounded warriors, two Buddhist monks, two AWOL Army warrant officers, an electrical engineer, and an FBI agent face annihilation from overwhelming odds and supernatural forces. In a valiant attempt to save themselves and the world, they must face their deepest fears. Has God turned his face from humanity in their gravest hour or chosen a side?--Back cover.
Claw hammer /
ISBN: 1558172815 OCLC: 20663180 Windsor, New York : 1989. Another gem of a nasty from Pinnacle. A little girl survives her fathers attack on her with a claw hammer after he does away with her mother. Years later, still bearing the scars on her body from the attack she is invited to the school prom by the head jock. Now a killer is stalking her friends and family and despatching them in gruesome ways with a claw hammer.
Daddy's home /
ISBN: 1558174125 OCLC: 22459143 Windsor, New York : 1990.
Darkness
ISBN: 9780937491140 OCLC: 913972188 2AM Publications, Rockford, IL : 2015. An evil entity has hidden the sun, and the world becomes a dark and dreadful place. Biegolmai Davvii, a Saami shaman and one of the eight Guardians of the Four Winds, sends the Lone Ranger, a former US Army Ranger, and Jon Fish, a Marine Drill Instructor, to Machu Picchu to find the evil sorcerer who sacrifices women to acquire the power to control the sun. --back cover.
Light :
ISBN: 0937491152 OCLC: 932638861 After being killed on the battlefield in Pakistan, Bill Ramsey does not want to leave earth and go to the light until he has completed his mission. He enters the body of Randy Edwards in order to return and try to complete his task. Can reincarnated wounded warriors stop an evil entity from controlling the world or will evil reign supreme?
Spilled Milk :
ISBN: 9780937491188 OCLC: 963792774 2 AM Publications, [Place of publication not identified] : 2015. Yesterday Twin Rivers was the safest of all Chicago suburbs. Today it is the most dangerous. Four years ago Megan Williams was raped. Today she is a serial killer who castrates her victims before letting them bleed out. Police haven't found the four men who raped and mutilated Megan's body with hunting knives, and they aren't even looking anymore. There are too many other rapes and murders to investigate. Only Megan's sister, Susan, and 70-year-old investigative reporter Rodney Engleworth appear concerned the rapists are still raping and killing. When Rod falls victim to Megan, Gazette publisher Tim Goodman joins forces with Detective Sergeant Joel Giffords and police public information officer Elsie Dorr to track down Megan and the rapists before Susan falls victim to the rapists and Megan can kill again.
Spilled milk :
ISBN: 0937491179 OCLC: 945674392 Yesterday Twin Rivers was the safest of all Chicago suburbs. Today it is the most dangerous. Four years ago Megan Williams was raped. Today she is a serial killer who castrates her victims before letting them bleed out. Police haven't found the four men who raped and mutilated Megan's body with hunting knives, and they aren't even looking anymore. There are too many other rapes and murders to investigate. Only Megan's sister, Susan, and 70-year-old investigative reporter Rodney Engleworth appear concerned the rapists are still raping and killing. When Rod falls victim to Megan, Gazette publisher Tim Goodman joins forces with Detective Sergeant Joel Giffords and police public information officer Elsie Dorr to track down Megan and the rapists before Susan falls victim to the rapists and Megan can kill again.
Winds :
ISBN: 9780937491164 OCLC: 935250875