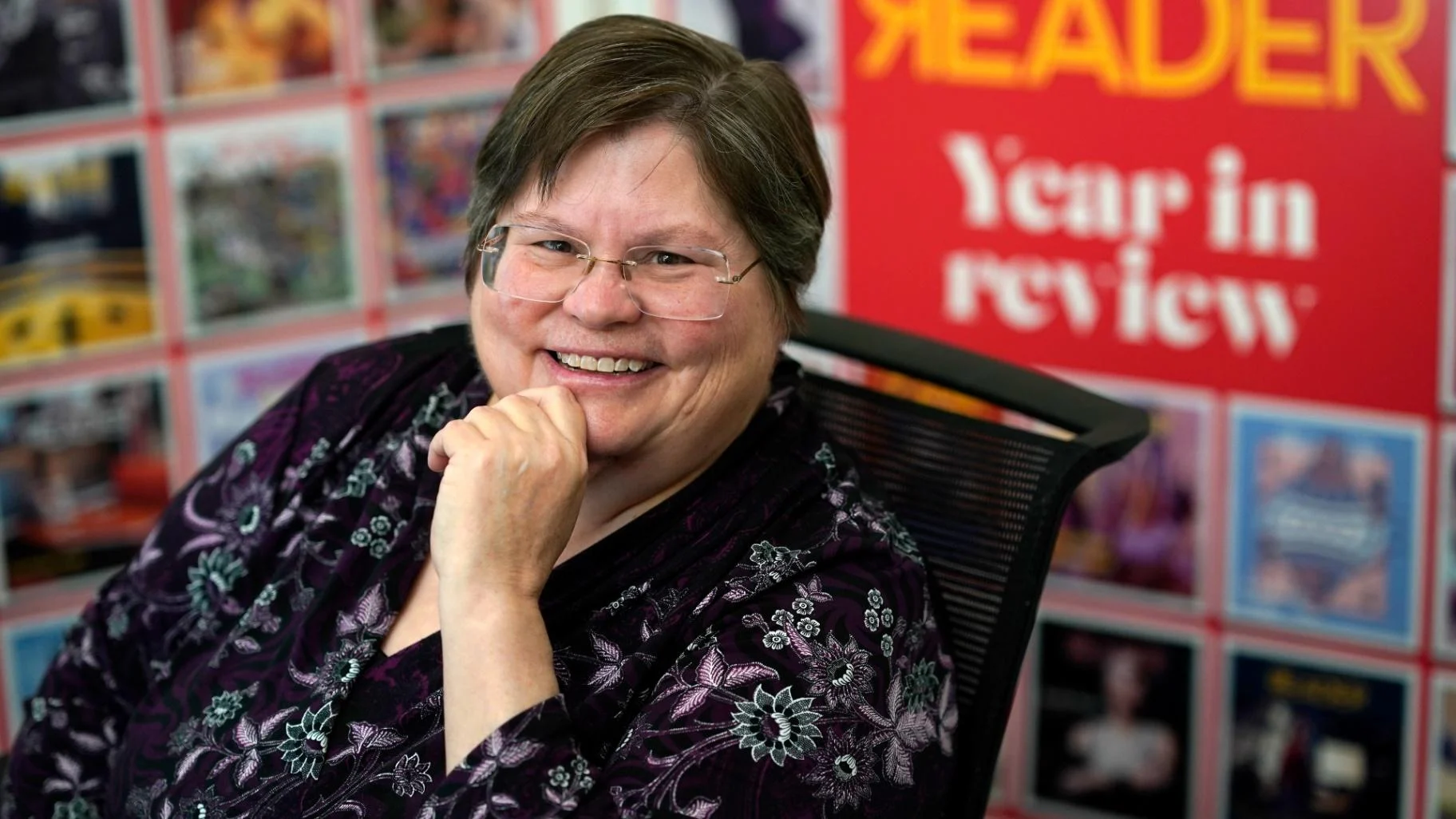 Tracy Baim
Born:
1963 in Chicago, Illinois
Pen Name:
None
Connection to Illinois
: Baim was born and raised in Chicago. She attended Chicago public schools (Brennaman, Walt Disney and Lane Technical). After college she started work at Chicago's GayLife newspaper in 1984, and co-founded ''Windy City Times'' newspaper in 1985. She is the publisher of ''Windy City Times'', and live on the South Side of Chicago. and has written several books, including a photo book about the Gay Games, held in Chicago 2006; a military lesbian fiction set in Chicago; a history of LGBT Chicago; a biography of Barack Obama based from his Chicago roots; and a biography of Chicagoan Chuck Renslow.
Biography
: Tracy Baim is publisher and executive editor at Windy City Media Group, which produces ''Windy City Times'', ''Nightspots'', and other gay media in Chicago. She co-founded ''Windy City Times'' in 1985 and Outlines newspaper in 1987. She has won numerous gay community and journalism honors, including the ''Community Media Workshop's Studs Terkel Award'' in 2005. She started in Chicago gay journalism in 1984 at ''GayLife'' newspaper, one month after graduating with a news-editorial degree from Drake University.Baim is the author of ''Obama and the Gays: A Political Marriage'' (2010, Prairie Avenue Productions). She is also the co-author and editor of ''Out and Proud in Chicago: An Overview of the City's Gay Community'' (2008, Agate), the first comprehensive book on Chicago's gay history; and author of ''Where the World Meets'', a book about Gay Games VII in Chicago (2007, Lulu.com—Baim served as co-vice chair of the Gay Games board). Her most recent books include a novel, ''The Half Life of Sgt. Jen Hunter'', about lesbians in the military prior to Don't Ask, Don't Tell, and the biography ''Leatherman: The Legend of Chuck Renslow''.Baim was executive producer of the lesbian feature film ''Hannah Free'', starring Sharon Gles (2008, Ripe Fruit Films). She was inducted into the Chicago Gay and Lesbian Hall of Fame in 1994 and was named a Crain's Chicago Business 40 Under 40 leader in 1995.
---
Awards
:
Primary Literary Genre(s):
Fiction; History; Non-Fiction
Email:
editor@windycitymediagroup.com
Website:
http://www.windycitymediagroup.com
Tracy Baim on WorldCat :
http://www.worldcat.org/search?q=tracy++baim
---
Selected Titles
Leatherman :
ISBN: 1461096022 OCLC: 728063271
Obama and the gays :
ISBN: 1453801715 OCLC: 676813287 Prairie Avenue Productions, Chicago, Ill. : 2010. "Presents a clear, lively, in-depth review of Barack Obama's policies on gay issues, from the early days of his political career through his meteoric rise to prominence-- all in the context of the political landscape of the times"--Page 4 of cover.
Out and proud in Chicago :
ISBN: 9781572846432 OCLC: 437239309 Surrey Books, Chicago : ©2008. Out and Proud in Chicago takes readers through the long and rich history of the city's LGBT community. Lavishly illustrated with color and black-and white-photographs, the book draws on a wealth of scholarly, historical, and journalistic sources. Individual sections cover the early days of the 1800s to World War II, the challenging community-building years from World War II to the 1960s, the era of gay liberation and AIDS from the 1970s to the 1990s, and on to the city's vital, post-liberation present.--EBL book details.
Out and proud in Chicago :
ISBN: 1572841001 OCLC: 212859533 "Out and Proud in Chicago features nearly 400 images and dozens of essays, stories, and articles depicting Chicago's gay community from the 1800s through the 2000s. Relying on both historical research and contemporary media coverage, it offers - for the first time in one place - an overview of the gay community's role in Chicago's history, and the parallel development of the city's gay, lesbian, bisexual and transgender communities." "Learn about key moments such as the founding of the first gay organization in the U.S., Chicago's own "Stonewall," Mattachine Midwest, Pride Parades and Dyke Marches, the anti-Anita Bryant protest, the impact of AIDS and cancer, and gay involvement in sports, media, theater, community centers, music, bars, and dance, among many other topics."--Jacket.
The half life of Sgt. Jen Hunter
ISBN: 9781456461928 OCLC: 701089242 Prairie Avenue Productions, Chicago, Ill. : ©2011.