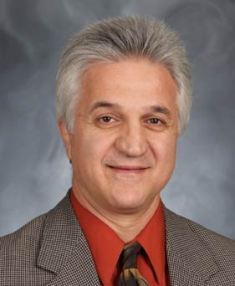 Tony Romano
Born:
San Salvatore, Telesino, Italy
Pen Name:
None
Connection to Illinois
: Romano graduated from DePaul University and Northeastern Illinois University in Chicago. Today, he lives in the Chicago area.
Biography
: Tony Romano has been a high school teacher for 25 years. His fiction has appeared in the Chicago Tribune, Sou'wester, Whetstone, VIA: Voices in Italian Americana and has been nominated for two Pushcart Prizes. He is a two-time winner of a PEN Syndicated Fiction Project and his stories have been produced for National Public Radio's The Sound of Writing series.Romano is the producer of several spoken word CDs, Writers Week, featuring memoirist Mary Karr, poet laureate Billy Collins, Pulitzer Prize–winning columnist Rick Bragg, poetry slam originator Marc Smith, NPR commentator Daniel Ferri, poet Naomi Shihab Nye, and many others.
---
Awards
:
Primary Literary Genre(s):
Fiction
Primary Audience(s):
Adult readers
Email:
tonyromano2@comcast.net
Website:
http://www.tonyromanoauthor.com
Tony Romano on WorldCat :
http://www.worldcat.org/search?q=tony+romano
---
Selected Titles
Expository composition :
ISBN: 9780821961933 OCLC: 870701818 EMC Publishing, St. Paul, MN : ©2013.
Expository composition :
ISBN: 082193497X OCLC: 163709155 EMC Pub., St. Paul : ©2008. "Expository Composition: Discovering Your Voice is smart, useful, and hopeful," Naomi Shihab Nye writes in the foreword to this exciting new writing textbook. "A reader may quickly believe that Romano and Anderson have been there, in so many vivid classrooms, with real, live, idiosyncratic students, and good things have come of those relationships, on the page." With over fifty years of combined high school teaching experience behind them, Tony Romano and Gary Anderson offer a text that can be used in a semester-long expository writing class or as a supplement to other English courses. This book will teach students advanced writing, editing, and research techniques and new ways to focus their creativity, and will also prepare them for rich, deep, and insightful college writing, while encouraging them to develop and celebrate their own unique voice. - Publisher.
If you eat, you never die :
ISBN: 9780060857943 OCLC: 232977235 Harper Perennial, New York : ©2009. A collection of short stories centers around the Comingos, members of a first generation Italian-American family living in a small neighborhood outside of 1950s Chicago, interweaving the dreams, aspirations, and experiences of Italian immigrants Fabio and Lucia Comingo and their sons, Michelino and Giacomo.
Psychology and you /
ISBN: 0314473572 OCLC: 28767934 West Pub. Co., St. Paul : ©1990.
Test bank to accompany Psychology and you
ISBN: 0314582592 OCLC: 23022505 West Pub. Co., St. Paul, Minn. : ©1990. Provides 2 tests and the answer keys for each chapter of the textbook.
When the world was young
ISBN: 9780061756016 OCLC: 1021159739
When the world was young :
ISBN: 0060857935 OCLC: 173509931 HarperCollins e-books, Pymble, NSW ; 2007.