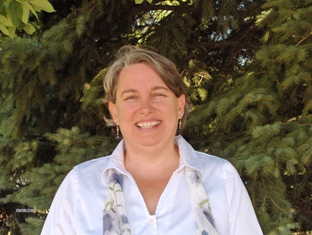 Andrea Beaty
Born:
in Benton, Illinois
Pen Name:
None
Connection to Illinois
: Beaty was born in Benton and currently resides in Naperville.
Biography
: Andrea Beaty is a New York Times bestselling children's author who was raised in a small southern Illinois town, where her family ran a tiny grocery store. When she wasn't roaming the nearby fields with her brothers and sisters, she was reading Nancy Drew mysteries up in the branches of a maple tree. Beaty attended Southern Illinois University and studied Biology and Computer Science. After that, she worked for a computer software company where she helped people with their computer problems and did some technical writing. She attributes her tech writing as great training for writing for kids because it taught her to be a 'fierce self-editor'.
---
Awards
:
BODY of WORK - Prairie State for Excellence in Children's Writing Award, Illinois Reading Council, 2014, Barbara Karlin Honor, Society of Children's Book Writers and Illustrators
Ada Twist and the Perilous Pants - Illinois Reads Book Selection, Illinois Reading Council, 2022
Ada Twist, Scientist - New York Times #1 Bestseller, Bestseller, Wall Street Journal and USA Today, ILLINOIS Reads Book Selection, Illinois Reading Council, 2017
Secrets of the Cicada Summer - Illinois Reads Book Selection, Illinois Reading Council, 2013, Gold medal, National Association of Parenting Publications
Dr. Ted - Jr. Library Guild, Gold medal, National Association of Parenting Publications, ILLINOIS Reads Book Selection, Illinois Reading Council, 2014
Primary Literary Genre(s):
Fiction
Primary Audience(s):
Children
Blog:
http://threesillychicksbooks.blogspot.com/
Pinterest:
https://www.pinterest.com/andreabeatypint/
Web:
https://www.andreabeaty.com/
---
Selected Titles
Aaron Slater, Illustrator.
ISBN: 1419753967 OCLC: When Miss Greer asks each child in the class to write a story, second-grader Aaron, who loves to draw but struggles with reading, creates a story using pictures.
Ada Twist and the perilous pants /
ISBN: 1419734229 OCLC: When Rosie Revere's Uncle Ned gets a little carried away wearing his famous helium pants, it's up to Ada and friends to chase him down. As Uncle Ned floats farther and farther away, Ada starts asking lots of questions: How high can a balloon float? Is it possible for Uncle Ned to float into outer space? And what's the best plan for getting him down? --
Ada Twist's big project book for stellar scientists /
ISBN: 141973024X OCLC: For curious young minds who ask why? how? what? when? and then why? again and again, the bestselling team behind Ada Twist, Scientist has developed a STEM project book based on the beloved character. Ada herself will take readers through the scientific method and introduce them to some of her favorite sciences, including chemistry, botany, astronomy, and environmental science. Budding scientists will solve everyday mysteries and come to think more critically about the world around them. Like Rosie's and Iggy's project books, Ada's will be empowering and kid-friendly, with tons of classroom and parent appeal. No kid's lab would be complete without it! --
Ada Twist, scientist
ISBN: 9781419721373 OCLC: Inspired by real-life makers Ada Lovelace and Marie Curie, this beloved #1 bestseller champions STEM, girl power and women scientists in a rollicking celebration of curiosity, the power [of] perseverance, and the importance of asking Why? ...Ada Twist's head is full of questions. Like her classmates Iggy and Rosie - stars of their own New York Times bestselling picture books Iggy Peck, Architect and Rosie Revere, Engineer - Ada has always been endlessly curious. Even when her fact-finding missions and elaborate scientific experiments don't go as planned, Ada learns the value of thinking her way through problems and continuing to stay curious. --
Artist Ted
ISBN: 9781416953746 OCLC: New York : Margaret K. McElderry Books, New York : ©2012. Ted decides that his bedroom, as well as his school, needs the touch of an artist and when he cannot fine one, he becomes one for the day, to the dismay of his mother, principal, and a new classmate, Pierre.
Attack of the fluffy bunnies /
ISBN: 0810984164 OCLC: New York : Amulet Books, New York : 2010. At Camp Whatsitooya, twins Joules and Kevin and new friend Nelson face off against large, rabbit-like creatures from the Mallow Galaxy who thrive on sugar, but are not above hypnotizing and eating human campers.
Dorko the magnificent
ISBN: 9781419706387 OCLC: Robbie Darko is an old-school, pull-a-rabbit-out-of-your-hat-style magician, but despite his best efforts, something always goes wrong with his tricks until crotchety Grandma Melvyn moves in and teaches him something about the true meaning of magic.
Dr. Ted
ISBN: 9781416928201 OCLC: Atheneum Books for Young Readers, ©2008. After bumping his knee one morning, Ted decides to become a doctor, but he has only one problem--he has no patients!
Firefighter Ted /
ISBN: 1416928219 OCLC: New York : Margaret K. McElderry Books, New York : ©2009. When Ted awakens to the smell of smoke and cannot find a firefighter, he decides to become one for the day, much to the dismay of his mother, neighbors, principal, and classmates.
Fluffy Bunnies 2: The Schnoz of Doom
ISBN: 1419710516 OCLC: Film-loving twins Joules and Kevin face new evil bunnies from outer space when odorous extraterrestrials that use smellepathy to control their prey's brain arrive to conquer the world.
Happy birthday Madame Chapeau /
ISBN: 1419712195 OCLC: When a crow flies off with her birthday bonnet as she walks to dinner, Madame Chapeau chases the thief through the streets of Paris while admirers offer her replacement hats, but none seem quite right until someone offers a special gift.
Hide and sheep
ISBN: 9780545458795 OCLC: New York : Scholastic, New York : 2012. Farmer McFitt must round up his sheep, which have strayed all over town, in order to shear them to make wool so that he can knit clothing.
Hush, Baby Ghostling
ISBN: 9781416925453 OCLC: New York : Margaret K. McElderry Books, New York : 2009. At bedtime, a mother ghost reassures her child that there is nothing to fear in their haunted home, especially not humans, since they are make-believe.
Iggy Peck and the Mysterious Mansion
ISBN: 1419736922 OCLC: Abrams 2020 Iggy is delighted when Ada Twist's Aunt Bernice inherits a mansion featuring his favorite architectural periods, but unless the Questioneers can find its missing antiques, the house may be lost forever. Includes information about Art Deco and Art Nouveau, facts about unusual cats, a recipe for ice cream, and a biographical note on Ida B. Wells
Iggy Peck's big project book for amazing architects
ISBN: 9781419718922 OCLC: Creativity meets curiosity and critical thinking in this project book from the #1 New York Times bestselling team behind Iggy Peck, Architect, Rosie Revere, Engineer, and Ada Twist, Scientist. Iggy Peck takes readers through more than 40 exciting STEM and design projects and activities, from drafting and doodling to building and blueprints. Aspiring architects and young dreamers of all kinds will get a sense of the unique mix of science, technology, and art skills used to create lasting structures. Packed with the same quirky humor and gorgeous illustration that made Iggy Peck, Architect a hit, the project book will appeal to fans who are craving more from Miss Greer's clever class --
Iggy Peck, architect /
ISBN: 081091106X OCLC: Ever since he was a baby, Iggy Peck has built towers, bridges, and buildings, which comes in handy when his second grade class is stranded on an island during a picnic.
One girl /
ISBN: 141971905X OCLC: Inspired by the idea of empowering girls around the world to demand their right to education, one girl lights a small spark which catches fire, and eventually lights up the whole world.
Rosie Revere and the Raucous Riveters /
ISBN: 9781419733604 OCLC: Rosie Revere is no stranger to flops and fails, kerfuffles and catastrophes. After all, engineering is all about perseverance! But this time, Rosie has a really important project to tackle - one that feels much bigger than herself. Rosie's beloved Aunt Rose and her friends, the Raucous Riveters - a group of fun-loving gals who built airplanes during World War II - need help inventing something new. And Rosie is just the engineer for the job! After one flop . . . then another . . . and another . . . Rosie starts to lose hope. But thanks to some help from her fellow Questioneers Iggy Peck and Ada Twist, Rosie gets the job done. And, along with the Riveters, she rediscovers the meaning of home.
Rosie Revere's big project book for bold engineers
ISBN: 9781419719103 OCLC: This is an illustrated book of projects and activities and general information to get young children interested in engineering. It is written by Andrea Beaty, the author of the picture book ROSIE REVERE. It is illustrated by David Roberts, the illustrator of the picture book ROSIE REVERE. It is 96 pages and has full-color illustrations. --
Rosie Revere, engineer /
ISBN: 1419708457 OCLC: Where some people see rubbish, Rosie Revere sees inspiration. Alone in her room at night, shy Rosie constructs great inventions from odds and ends. Hot dog dispensers, helium pants, python-repelling cheese hats: Rosie's gizmos would astound - if she ever let anyone see them. Afraid of failure, she hides them away under her bed. Until a fateful visit from her great-great-aunt Rose who shows her that a first flop isn't something to fear - it's something to celebrate.
Secrets of the Cicada summer /
ISBN: 0810994720 OCLC: 155715147 Amulet Books, New York : 2008. Twelve-year-old Lily mourns her brother, and has not spoken since the accident she feels she could have prevented, but the summer Tinny comes to town she is the only one who realizes Lily's secret.
Sofia Valdez and the vanishing vote /
ISBN: 1419743503 OCLC: 1140777665 Sofia is put in charge of overseeing a fair election for a class pet, but first the Questioneers must learn about elections and good journalism--and remember that being a community matters most. Includes facts about the Delano Grape Strike, presidential elections, journalism, and the importance of voting.
Sofia Valdez, future prez /
ISBN: 141973704X OCLC: 1100426393 When her abuelo is injured at the local landfill, second-grader Sofia is determined to transform the dangerous Mount Trashmore into a park, taking on City Hall in the process.
When giants come to play /
ISBN: 0810957590 OCLC: 62282120 Abrams Books for Young Readers, New York : ©2006. Anna spends her days in the company of gentle giants.