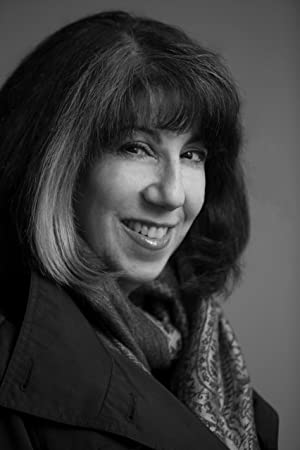 Renee Rosen
Born:
Pen Name:
None
Connection to Illinois
: Rosen has lived in Chicago since the mid 80's.
Biography
: Renee Rosen is best known for novels about Chicago's historical past. A former advertising copywriter, she has also written a young adult novel and contributed articles to several magazines and newspapers including ''Chicago Magazine'' and ''The Chicago Tribune''. Rosen was raised in Akron, Ohio and is a graduate of American University in Washington, DC.
---
Awards
:
"""Dollface"""
-- Starred Review, Library Journal
-- Illinois READS Book List Selection, Illinois Reading Council, 2016
Primary Literary Genre(s):
Fiction
Primary Audience(s):
Adult readers
E-Mail:
renee@reneerosen.com
Facebook:
https://www.facebook.com/ReneeRosenAuthor/
Instagram:
https://www.instagram.com/reneerosen_/
Pinterest:
https://www.pinterest.com/reneerosen1/
Twitter:
https://twitter.com/reneerosen1
Website:
https://reneerosen.com/
---
Selected Titles
Dollface :
ISBN: 0451419200 OCLC: 809030528 Vera Abramowitsz is determined to leave her gritty childhood behind and live a more exciting life, one that her mother never dreamed of. Bobbing her hair and showing her knees, the lipsticked beauty dazzles, doing the Charleston in nightclubs and earning the nickname "Dollface." As the ultimate flapper, Vera captures the attention of two high rollers, a handsome nightclub owner and a sexy gambler. On their arms, she gains entrée into a world filled with bootleg bourbon, wailing jazz, and money to burn. She thinks her biggest problem is choosing between them until the truth comes out. Her two lovers are really mobsters from rival gangs during Chicago's infamous Beer Wars, a battle Al Capone refused to lose. The heady life she's living is an illusion resting on a bedrock of crime and violence unlike anything the country has ever seen before. When the good times come to an end, Vera becomes entangled in everything from bootlegging to murder. and as men from both gangs fall around her, Vera must put together the pieces of her shattered life as Chicago hurtles toward one of the most infamous days in its history, the St. Valentine's Day Massacre.--From back cover.
Every crooked pot /
ISBN: 0312365438 OCLC: 85862547 St. Martin's Griffin, New York : 2007. Nina Goldman, growing up in Akron, Ohio, in the 1970s, struggles to overcome the feelings of inferiority caused by the birth mark that covers one of her eyes but she is helped along by her loving mom and larger-than-life father, and when a treatment is found that could remove the mark, Nina is conflicted about whether to go forward.
Park Avenue summer /
ISBN: 1101991143 OCLC: 1043051464 "It's 1965 in New York City and Helen Gurley Brown, the new editor-in-chief of Cosmopolitan, shocks America and saves a dying publication by daring to talk to women about everything off-limits. Alice Weiss is a single girl from a small midwestern town who unexpectedly lands a job at Cosmo, a job nothing could have prepared her for. When someone tries to pull Alice into a scene to sabotage her boss, she is more determined than ever to help Helen succeed. As pressure mounts and Alice struggles to make her way in New York, she quickly learns that in Helen's world, a woman can demand to have it all."--Publisher description.
The social graces /
ISBN: 198480281X OCLC: 1179049861 1876. In the glittering world of Manhattan's upper crust, wives turn a blind eye to husbands' infidelities, and women have few rights and even less independence. The more celebrated the hostess, the more powerful the woman. And none is more powerful than Caroline Astor-- The Mrs. Astor. Alva Vanderbilt has recently married into one of America's richest families, but what good is money when society refuses to acknowledge you? Alva will do whatever it takes to have everything. Over three decades these women try to outdo and outsmart each other at every turn. And both will make surprising discoveries about themselves-- and what is truly at stake. -- adapted from back cover
What the lady wants :
ISBN: 9780451466716 OCLC: 884439605 In late-nineteenth-century Chicago, visionary retail tycoon Marshall Field made his fortune wooing women customers with his famous motto: Give the lady what she wants. His legendary charm also won the heart of socialite Delia Spencer and led to an infamous love affair. The night of the Great Fire, as seventeen-year-old Delia watches the flames rise and consume what was the pioneer town of Chicago, she can't imagine how much her life, her city, and her whole world are about to change. Nor can she guess that the agent of that change will not simply be the fire, but more so the man she meets that night ... Leading the way in rebuilding after the fire, Marshall Field reopens his well-known dry goods store and transforms it into something the world has never seen before: a glamorous palace of a department store. He and his powerhouse coterie-including Potter Palmer and George Pullman-usher in the age of robber barons, the American royalty of their generation. But behind the opulence, their private lives are riddled with scandal and heartbreak. Delia and Marshall first turn to each other out of loneliness, but as their love deepens, they will stand together despite disgrace and ostracism, through an age of devastation and opportunity, when an adolescent Chicago is transformed into the gleaming White City of the Chicago's World's Fair of 1893--
White collar girl /
ISBN: 045147497X OCLC: 907089608 "The latest novel from the bestselling author of Dollface and What the Lady Wants takes us deep into the tumultuous world of 1950s Chicago where a female journalist struggles with the heavy price of ambition ... Every second of every day, something is happening. There's a story out there buried in the muck, and Jordan Walsh, coming from a family of esteemed reporters, wants to be the one to dig it up. But it's 1955, and the men who dominate the city room of the Chicago Tribune have no interest in making room for a female cub reporter. Instead Jordan is relegated to society news, reporting on Marilyn Monroe sightings at the Pump Room and interviewing secretaries for the White Collar Girl column. Even with her journalistic legacy and connections to luminaries like Mike Royko, Nelson Algren, and Ernest Hemingway, Jordan struggles to be taken seriously. Of course, that all changes the moment she establishes a secret source inside Mayor Daley's office and gets her hands on some confidential information. Now careers and lives are hanging on Jordan's every word. But if she succeeds in landing her stories on the front page, there's no guarantee she'll remain above the fold ..."--
Windy City blues /
ISBN: 1101991127 OCLC: 949639966 "The bestselling author of White Collar Girl and What the Lady Wants explores one woman's journey of self-discovery set against the backdrop of a musical and social revolution. In the middle of the twentieth century, the music of the Mississippi Delta arrived in Chicago, drawing the attention of entrepreneurs like the Chess brothers. Their label, Chess Records, helped shape that music into the Chicago Blues, the soundtrack for a transformative era in American History. But, for Leeba Groski, Chess Records was just where she worked ... Leeba doesn't exactly fit in, but her passion for music is not lost on her neighbor, Leonard Chess, who offers her a job at his new record company. What begins as answering phones and filing becomes much more as Leeba comes into her own as a songwriter and befriends performers like Muddy Waters, Howlin' Wolf, Chuck Berry and Etta James. But she also finds love with a black blues guitarist named Red Dupree. With their relationship unwelcome in segregated Chicago and the two of them shunned by Leeba's Orthodox Jewish family, Leeba and Red soon find themselves in the middle of the Civil Rights Movement and they discover that, in times of struggle, music can bring people together. READERS GUIDE INSIDE"--