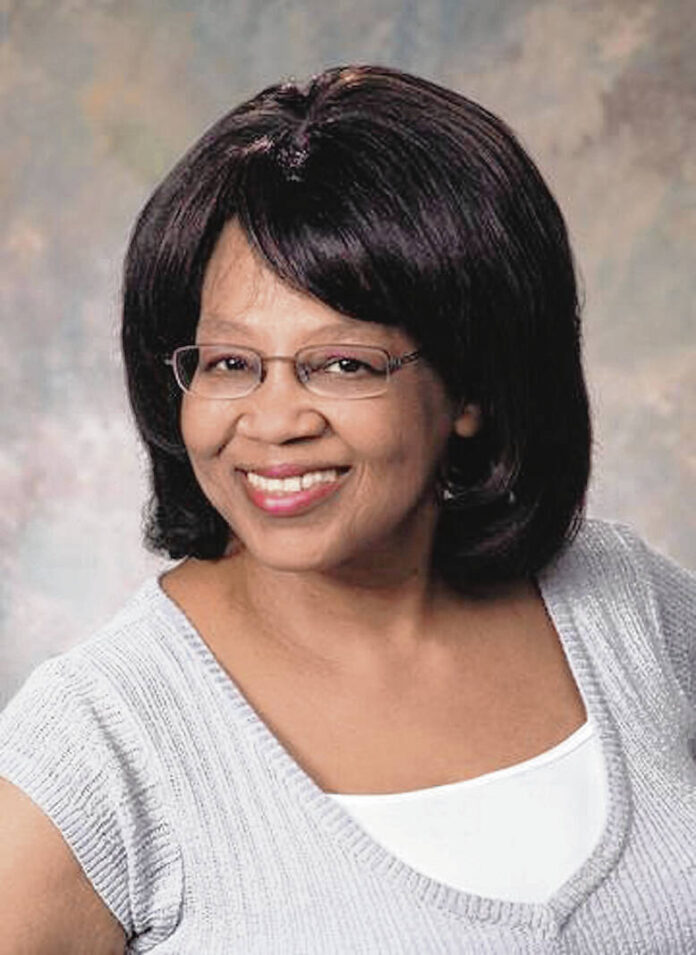 Barbara Binns
Born:
1950 in Chicago, Illinois
Pen Name:
B.A. Binns
Connection to Illinois
: Binns grew up on the south side of Chicago, and currently lives in a suburb of Chicago. She received a B. S. from Roosevelt University and an M. S. from DePaul.
Biography
: Barbara Binns has worked at everything from fast food to clinical chemistry to dietician to computer architect, but always kept kept finding excuses to return to school. She finally became a trainer and after she retired took up volunteering and writing. She frequently contributes to the Almanac of Arlington Heights, a quarterly publication in Arlington Heights, Illinois. Her debut middle grade novel is 'Courage.' She speaks to students, teachers, and librarians across the country at conferences and other events.
---
Awards
:
Pull National Readers Choice Award
Courage Illinois Reads Book List Selection, Illinois Reading Council, 2023
Primary Literary Genre(s):
Fiction
Primary Audience(s):
Adult readers; Young adult readers
E-Mail:
binns@babinns.com
Facebook:
https://www.facebook.com/allthecolorsoflove
Twitter:
https://twitter.com/barbarabinns
Web:
http://babinns.com
Web:
http://www.worldcat.org/search?q=B+A+Binns
---
Selected Titles
Being God
ISBN: 9780988182110 OCLC: 846867467 A young adult novel about anti-hero Malik Kaplan. The bad boy of Farrington High School has his own cross to bear, or maybe it's a Star of David; being the black teenaged son of a Catholic mother and Jewish father can make life confusing.
Courage
ISBN: 9780062561657 OCLC: 1040264351 Ever since T'Shawn's dad died, his mother has been struggling to keep the family afloat. So when he's offered a spot on a prestigious diving team at the local private swim club, he knows that joining would only add another bill to the pile. But T studies hard and never gets into trouble, so he thinks his mom might be willing to bear the cost ... until he finds out that his older brother, Lamont, is getting released early from prison. Luckily, T'Shawn is given a scholarship, and he can put all his frustration into diving practices. But when criminal activity increases in the neighborhood and people begin to suspect Lamont, T'Shawn begins to worry that maybe his brother hasn't left his criminal past behind after all. And he struggles to hold on to the hope that they can put the broken pieces of their damaged relationship back together.--Amazon.
Die trying :
ISBN: 9780988182196 OCLC: 822965798 AllTheColorsOfLove, Arlington Heights, IL : 2012.
Minority of one /
ISBN: 0988182122 OCLC: 880681938 Sheila Benderton: Young, White, former poor little rich girl, now just poor. She' starting a new life in an inner city high school that is only 8% white. She also faces life with a mother she barely knows. Her father blamed her mother's repeated infidelities for everything that went wrong in their family, including his recent suicide. After that, Sheila will never let herself fall under the spell of a guy like Julian Morales, the Hispanic superjock playboy. Neill Mallory: Young, Black, Gay. His future has been set in stone by a loving family, whether he wants it or not. He's a walking statistic struggling with the loss of the perfect boyfriend. Carl Redkin gave in to pressure from his parents and dumped Neill in an attempt to go
Pull /
ISBN: 1934813435 OCLC: 662410327 WestSide Books, Lodi, N.J. : ©2010. After his father kills his mother, seventeen-year-old David struggles to take care of his two sisters--and himself--while dealing with his grief, guilt, and trying to fit in at a tough new school while hiding his past.