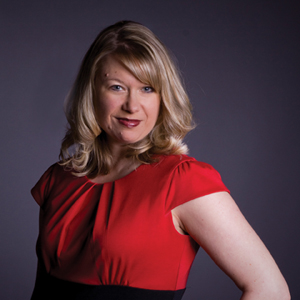 Jennifer Holik
Born:
in Chicago suburbs
Pen Name:
None
Connection to Illinois
: My family has always lived in Chicago since they emigrated from Europe. I was born in the Chicago suburbs and spent many years growing up in Missouri. I graduated with a BA in History from the Missouri University of Science and Technology and then returned to the Chicago area. My military books have focused on my Chicago relatives who served in World War I and World War II.
Biography
: Jennifer Holik has more than 20 years of research and writing experience and a Bachelors Degree in History. She provides genealogical, historical, and military research services. Her specialties are Chicago research, Italians in Chicago, Women, and World War II. Through in-depth research and analysis she can help you piece together the stories of your family. She is also on staff at the World War II History Network.
---
Awards
:
Primary Literary Genre(s):
History; Non-Fiction
Primary Audience(s):
Adult readers; Children; Young adult readers
Email:
jenniferholik@generationsbiz.com
Website:
http://jenniferholik.com
Jennifer Holik on WorldCat :
http://www.worldcat.org/search?q=jennifer+holik
---
Selected Titles
Branching out :
ISBN: 1938226143 OCLC: 879337577 "Parents and teachers looking for a how-to genealogy book for 1st-3rd grade children need to look no further. In Branching Out, a new series available from Generations, author and professional genealogist Jennifer Holik provides parents and teachers with the tools they need to teach genealogical research skills to younger children. Through thirty fun and educational lessons, children will learn the foundations of genealogy and how to begin research on a level that they can understand and enjoy."--Back cover.
Branching out :
ISBN: 1938226151 OCLC: 798263375 Generations, Woodridge, Ill. : ©2012. Thirty lessons that introduce genealogy and teach genealogical research skills to middle grade students, and include lesson goals, vocabulary, additional reading assignments, and lesson and homework assignments.
Branching out :
ISBN: 193822616X OCLC: 810330117 Generations, Woodridge, Ill. : ©2012.
Branching out :
ISBN: 1938226135 OCLC: 812289829 Generations, Woodridge, Ill. : ©2012. "Through thirty fun and educational lessons, you will learn the foundations of genealogy and how to begin research. Each lesson contains a clearly defined goal, all necessary vocabulary, additional reading assignments, and lesson and homework assignments to extend understanding of the concept"--Back cover.
Branching out.
ISBN: 9781938226588 OCLC: 1047603416
Branching out.
ISBN: 9781938226595 OCLC: 1047604140
Branching out.
ISBN: 9781938226601 OCLC: 1047604286
Branching out.
ISBN: 9781938226618 OCLC: 1040592321 Through 29 educational lessons, you will learn the foundations of genealogy and how to begin research.
Engaging the next generation :
ISBN: 9781938226625 OCLC: 1047609047
Engaging the next generation :
ISBN: 1938226062 OCLC: 812168785 'Engaging the Next Generation' is written specifically for groups looking to create youth programs. This is a two-part book featuring one-hour and half-day youth program examples and the complete 4th-8th grade branching out set of thirty lessons. Part I allows genealogy societies and libraries to create youth programs based on example outlines, example speaking text, and project ideas in the book. Part II allows genealogy societies and libraries to buile larger programs using the thirty lessons provided in the branching out series. Part II can also be used to teach beginning genealogy in public schools.
Stories from the Battlefield :
ISBN: 1499754299 OCLC: 891987727 "In this short guide, you will learn the basics of World War II military research and what to look for in your home sources"--Page 4 of cover.
Stories of the lost
ISBN: 9781497480995 OCLC: 879066538 Generations, Woodridge, IL : [2014] The author tells how she researched her family members' military service records, which may, in turn, help you learn how to research yours.
The Tiger's widow :
ISBN: 9781500284596 OCLC: 893559967 Drawn from Virginia Ginny Brouk's own memoir, letters and interviews, this biography of Virginia Scharer Brouk, later Virginia S. Davis, presents her life story, from growing up in Chicago during the Great Depression, to her life as the wife of Flying Tiger Robert Brouk, and then, as a young widow, picking up the pieces of her life and soldiering on, including becoming a member of the Women's Army Auxiliary Corps.
To soar with the tigers :
ISBN: 9781938226267 OCLC: 868030686