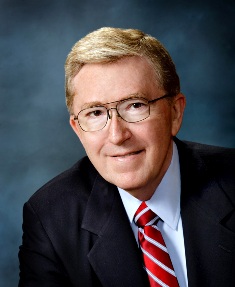 Edward E Gordon
Born:
1949 Evergreen Park, Illinois
Pen Name:
None
Connection to Illinois
: Edward is a native Chicagoan. He received his B. A. in History and Education, from DePaul University, his M. A. in History,from DePaul University, and his Ph. D. in History/Psychology, from Loyola University.
Biography
: Edward E. Gordon is an internationally recognized writer, researcher, speaker, and consultant on the future of America's and the world's workforce, educational preparation for jobs and careers, and regional economic development. He is president of Imperial Consulting in Chicago and Palm Desert, California. Imperial has a broad range of clients from Fortune 500 companies and the Swiss government to the Federal Reserve Bank and professional associations, workforce/economic development boards, non-profit organizations in health care, K-12 and higher education, museums, and think-tanks. Among his many books Ed has written a broad range of business titles including Winning the Global Talent Showdown, The 2010 Meltdown: Solving the Impending Jobs Crisis, Skills Wars, and FutureWork. His research on current business issues has appeared in the New York Times, New Yorker, Wall Street Journal, Los Angeles Times, Washington Post, Business Week, Chicago Tribune, and Chicago Sun-Times as well as in the documentary film, "Waiting for Superman." Gordon has authored numerous articles in such publications as Management Review, Human Resource Executive, Employment Relations Today, Employee Benefit News, Today's Engineer, Training, Techniques (ACTE), Training & Development (ASTD), and Adult Learning (AAACE). He has appeared on the CBS network's "The Early Show," the PBS News Hour, CNN, NPR, and many other substantive discussion programs. Dr. Gordon received his Ph.D. in psychology and history from Loyola University, Chicago. For 20 years he taught in psychology, history, and business at three Chicago universities: DePaul, Loyola, and Northwestern. He has served on numerous professional civic, higher education and corporate boards. Gordon currently is a member of the Youth Council of the Chicago Workforce Board, the Executive Committee of the Chicago Manufacturing Renaissance Council, Concordia University College of Business Advisory Board, and the Advisory Board of the Coachella Valley Economic Partnership (Palm Springs, CA region).
---
Awards
:
Winning the Global Talent Showdown was an American Society for Training & Development Book Club selection. The Association for Career & Technical Education selected Winning the Global Talent Showdown and The 2010 Meltdown
Primary Literary Genre(s):
Non-Fiction; Other
Primary Audience(s):
Adult readers
Email:
imperialcorp@juno.com
Website:
http://www.imperialcorp.com/
Edward E Gordon on WorldCat :
http://www.worldcat.org/search?q=edward+e+gordon
---
Selected Titles
Centuries of tutoring :
ISBN: 0819176419 OCLC: 20422813 University Press of America, Lanham : ©1990.
Closing the literacy gap in American business :
ISBN: 0899306217 OCLC: 24010287 Quorum Books, New York : 1991.
Enhancing learning in training and adult education /
ISBN: 0275959112 OCLC: 33244554 Praeger, Westport, Conn. : 1998.
Futurework :
ISBN: 0275954501 OCLC: 831373597 Praeger Westport, Conn. 1995
Literacy in America :
ISBN: 0275978648 OCLC: 49719226 Praeger, Westport, Conn. : 2003.
Opportunities in training & development careers
ISBN: 0844246433 OCLC: 34933012 VGM Career Horizons, Lincolnwood, Ill., USA : ©1997. Discusses the training field and educational requirements.
Peer tutoring :
ISBN: 157886173X OCLC: 59281520 ScarecrowEducation, Lanham, Md. : ©2005. "This book gives teachers specific instructional methods to help students improve their skills and critical-thinking abilities, providing step-by-step guidance on designing a tutoring program, training tutors, and conducting meaningful assessment and evaluation. Gordon provides numerous stories drawn from published research to illustrate how teachers have successfully used peer and cross-age tutoring in a wide variety of elementary, high school, and college applications. Sample forms are included that teachers can adapt to their needs."--Jacket.
Skill wars :
ISBN: 0750672072 OCLC: 44963922 Butterworth Heinemann, Boston, Mass. : ©2000. Skill Wars shows how to increase productivity and profits by making investments in human capital development. It addresses the disparity between the available jobs and available workers. By education and training only 20% of all American workers can fit well into our demanding high-tech workplace. How do we train the 80%? Skill Wars defines the race between advanced technology investment and human resources investment and shows managers how to measure that investment. It introduces a Human Capital Scoreboard of seven new business management/measurement tools including a more accurate calculation of ROI (Return on Investment) for employee performance improvement programs. It also provides case studies of how quality training can deliver on more problem-solving/thinking skills. It has a foreword by Joseph Boyett, author of The Guru Guide and Workplace 2000. Skill Wars is a "basic workplace performance primer" that presents complex issues in a simple language and format that will move both business leaders and the American public to give their popular support. There are few viable alternatives. Gordon believes that, "Only at great peril can Americans continue to largely ignore the workplace as an important arena that helps structure learning for life." Addresses the 'hot' topic of increasing worker skill shortages in American business Offers a Human Capital Scorecard of seven new business management/measurement tools Very important ROI (return on investment) chapter.
The 2010 meltdown :
ISBN: 0275984362 OCLC: 61027308 Praeger, Westport, Conn. : ©2005. "In The 2010 Meltdown, Gordon sounds a wake-up call to business leaders, policymakers, educators, and concerned citizens, employees, and parents - anyone with a stake in our economic future. Beyond the demographic issues, he notes that such cultural factors as Wall Street's obsession with short-term results (that favors cost-cutting over long-term training) and the neglect of math and science skills at school are contributing to a fundamental mismatch between labor supply and demand. But the news is not all grim.
The tutoring revolution :
ISBN: 1578865328 OCLC: 70131078 Rowman & Littlefield Education, Lanham, Md. : ©2007.
Tutor quest :
ISBN: 0873678400 OCLC: 51566621 Phi Delta Kappa Educational Foundation, Bloomington, Ind. : ©2002.
Winning the global talent showdown :
ISBN: 1576756165 OCLC: 449520993 Berrett-Koehler Publishers, San Francisco, CA : ©2009. Theres a growing consensus that the current job development systemboth in the US and overseas--is badly broken. Too many people cant find good jobs. Too many businesses cant find qualified people. Whats behind the deep talent shortages that now confront the United States and much of the world? And how can we rebuild the pipeline?