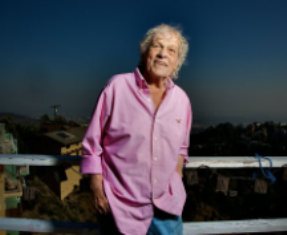 Scotty Bowers
Born:
1924 in Illinois
Pen Name:
None
Connection to Illinois
: Bowers grew up in rural Illinois. In 1933, he moved to Chicago with his family.
Biography
: Scotty Bowers fought in the Pacific, including at the Battle of Iwo Jima, as a paramarine in the Marine Corps during World War II. In 1946 he was pumping gas at a service station when he says Walter Pidgeon gave him $20 for a gay sexual encounter. Word spread, and in 1950 he stopped working at the service station. Bowers became well known in Hollywood for arranging sexual encounters for gay men, lesbians, bisexuals, and heterosexuals.
---
Awards
:
Primary Literary Genre(s):
Non-Fiction; Other
Primary Audience(s):
Adult readers
Scotty Bowers on WorldCat :
http://www.worldcat.org/search?q=scotty+bowers
---
Selected Titles
Full service :
ISBN: 9781611855807 OCLC: 813394005 Grove Press, New York : 2012.
Full service :
ISBN: 0802120075 OCLC: 741538970 Grove Press, New York, N.Y. : ©2012. The wholesome image of America propagated by Hollywood in the 1940s, '50s and '60s is one of the most persistent in popular culture: loving wives, smiling children. But off the set, many of the actors who helped create this image were secretly leading very wild lives, and one man in particular was helping them: Scotty Bowers. At a time when sex outside of marriage was taboo, Scotty built up a reputation as the guy who could discreetly fix you up. Scotty slept with many stars himself, and connected others with his friends. Here, he tells his story for the first time. Scotty came to Hollywood after serving in the Marines in World War II, and began working at a gas station on Hollywood Boulevard. One day, he was approached and picked up by actor Walter Pidgeon, who whisked him off to a friend's villa for the first of many encounters with Hollywood's rich and famous. He developed long-term friendships with stars like Katharine Hepburn and Noel Coward, but he always kept it quiet--until he now provides a lost chapter in the history of the sexual revolution.--From publisher description.