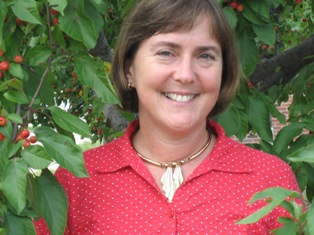 Dianne Noland
Born:
Decatur, Illinois
Pen Name:
None
Connection to Illinois
: *Born in Decatur, Illinois*Lives in Illinois
Biography
: *Dianne Noland is the hostess of 'Mid America Gardner', a weekly gardening show filmed in Urbana's local PBS television station WILL-TV. The show sets out to help viewers with gardening troubles. The live call-in show has been running for 21 years.Read the full article, by Vince Dixon on DailyIllini.com [http://media.www.dailyillini.com/media/storage/paper736/news/2008/03/05/Diversions/Live-CallIn.Gardening.Show.Offers.Tips-3251914.shtml Live call-in gardening show offers tips]
---
Awards
:
-- National NACTA Teacher Fellow 2005
-- ACES Academy of Teaching Excellence 2000
Primary Literary Genre(s):
Non-Fiction
Primary Audience(s):
Adult readers; Children; Young adult readers
Email:
dnoland@illinois.edu
Website:
http://will.illinois.edu/ig
Dianne Noland on WorldCat :
http://www.worldcat.org/search?q=dianne+noland
---
Selected Titles
Floral Design
ISBN: 9783800159420 OCLC: 699204801 Ulmer, Stuttgart : [ca. 2009]
Floral design & interior landscape management /
ISBN: 0130364290 OCLC: 52779044 Pearson/Prentice Hall : Upper Saddle River, N.J. : ©2004.
Perennials for the landscape /
ISBN: 0813431492 OCLC: 41412104 Interstate Publishers, Danville, Ill. : ©2000.