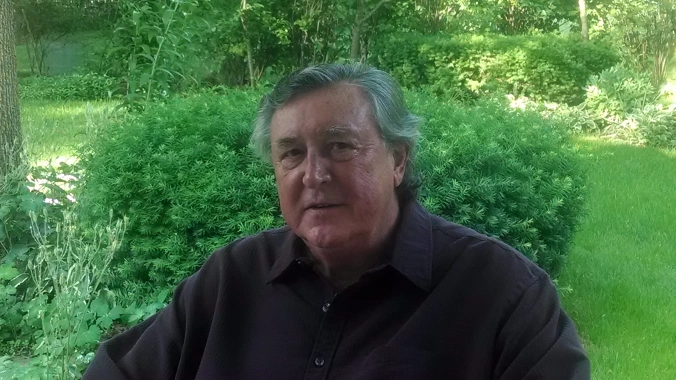 Paul A. Lubenkov
Born:
Connection to Illinois
: Lubenkov lives in LaGrange and teaches at Morton College.
Biography
: Paul A. Lubenkov has had experience in a wide range of occupations: grinder in an iron foundry, university instructor, benefits analyst, technology sales executive, national account manager, corporate leasing director, and business banking vice president. He currently teaches at Morton College and strongly believes that having multiple careers allows you to live multiple lives. After a lengthy career as an executive with Eastman Kodak and Fuji Photo Film, Paul Lubenkov returned full circle to his first post graduate job: College Instructor. Although it is certainly intimidating for him to return to the classroom after a long absence, it is incredibly rewarding to be able to give back. Poems recently published and accepted for publication in The Sierra Nevada Review, The Stillwater Review, The Outrider Review, River Poets Journal, The Tule Review, Burningword Literary Journal, The Coe Review, Smeuse, Contemporary American Voices, Where the Mind Dwells: Contemplation, Soundings East, Best Poets of 2016, Panoplyzine, Falling Star Magazine, Snapdragon, and Fresh Ink. His manuscript TAP DANCING ON THE RAZOR'S EDGE, a collection of poems, has been accepted for publication and has been released in 2018.
---
Awards
:
Primary Literary Genre(s):
Poetry
Primary Audience(s):
Adult readers
E-Mail:
PLubenkov@aol.com
WorldCat:
http://www.worldcat.org/search?q=Paul++A.++Lubenkov
---
Selected Titles
Tap Dancing on the Razor's Edge
ISBN: 1625492723 OCLC: David Robert Books 2018 As the title of the collection suggests, the poems in Tap Dancing on the Razor's Edge reflect a dynamic tension between exuberant joy and exquisite pain, with a liberal dose of sardonic humor. In hte headlong pursuit of love and redemption, the poems in this collection peel back the subliminal layers of comfort surrounding the soul and wander between the darkness and the light with a sense of alacrity often bemused, sometimes ironic, frequently comedic, and too often alarmed at what they find.