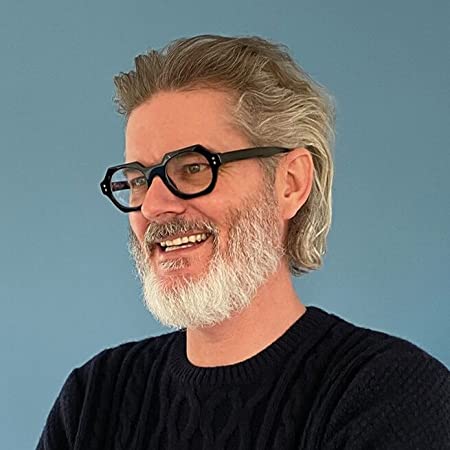 Mo Willems
Born:
1968 in Des Plaines, Illinois
Connection to Illinois
: Willems was born in Des Plaines.
Biography
: Mo Willems is writer, animator, voice actor, and children's book author.
---
Awards
:
Don't Let the Pigeon Drive the Bus! Caldecott Honor, Charlotte Zolotow Commendation
The Duckling Gets a Cookie!? Irma Black Honor
Knuffle Bunny: A Cautionary Tale Caldecott Honor, Charlotte Zolotow Honor
Knuffle Bunny 2: A Case of Mistaken Identity Caldecott Honor
Leonardo, the Terrible Monster Charlotte Zolotow Commendation
Primary Literary Genre(s):
Fiction
Primary Audience(s):
Adult readers; Children
Blog:
http://mowillemsdoodles.blogspot.com/
E-Mail:
MoMail@PigeonPresents.com
Instagram:
https://www.instagram.com/accounts/login/?next=/mo.willems.studio/
Twitter:
https://twitter.com/The_Pigeon
Web:
https://pigeonpresents.com/
Web:
http://mowillems.com/
Wikipedia:
https://en.wikipedia.org/wiki/Mo_Willems
WorldCat:
http://www.worldcat.org/search?q=Mo++Willems
---
Selected Titles
Don't Let the Pigeon Drive the Bus!
ISBN: 078681988X OCLC: Hyperion 2003 No matter how hard he pleads and begs, the pigeon is not supposed to drive the bus while the driver is away, but pigeon tries every persuasive trick a young child knows to get you to say, Yes.
Don't Let the Pigeon Finish This Activity Book!
ISBN: 1423133102 OCLC: New York : Hyperion New York : 2012 More than 250 pages of games, events, and hot dogs! Includes writing and creative activities, along with coloring and drawing.
Don't Let the Pigeon Stay Up Late!
ISBN: 0786837462 OCLC: Hyperion 2006 Needing to brush his teeth, a bus driver asks the reader to make sure that the pigeon goes to bed on time--but the bird has many excuses about why it should stay awake.
Edwina, The Dinosaur Who Didn't Know She Was Extinct
ISBN: 0786837489 OCLC: Hyperion 2006 Everyone in town loves Edwina the dinosaur except one little boy who is determined to prove to everyone, including Edwina, that dinosaurs are extinct.
Knuffle Bunny 2: A Case of Mistaken Identity
ISBN: 1423102991 OCLC: Hyperion 2007 Trixie can't wait to bring her one-of-a-kind Knuffle Bunny to school and show him off to everyone. But when she gets there, she sees something awful: Sonja has the same bunny. Suddenly, Knuffle Bunny doesn't seem so one-of-a-kind anymore. Chaos ensues until the bunnies are taken away by Ms. Greengrove. After school, Trixie finally gets her beloved bunny back. But in the middle of the night, Trixie realizes something. She has the wrong bunny! Daddy comes to the rescue again as a midnight swap is arranged with the other bunny, the other little girl, and the other daddy. Needless to say, the daddies are not very happy. By the end of the story Trixie has her beloved bunny back, but she has also gained something new: her very first best friend. In the tradition of the Caldecott Honor-winner KNUFFLE BUNNY: A CAUTIONARY TALE, this is another heartfelt, hilarious picture book that children (and their parents) will love.--Publisher information.
Knuffle Bunny 3: An Unexpected Diversion
ISBN: 1406336491 OCLC: Hyperion 2010 While traveling with her family to Holland to visit her grandparents, Trixie once again loses her beloved Knuffle Bunny.
Knuffle Bunny: A Cautionary Tale
ISBN: 0786818700 OCLC: Hyperion 2004 A trip to the laundromat leads to a momentous occasion when Trixie, too young to speak words, realizes that something important is missing and struggles to explain the problem to her father.
Leonardo, the Terrible Monster
ISBN: 0786852941 OCLC: Hyperion 2005 Leonardo is a terrible monster--he can't seem to frighten anyone. When he discovers the perfect nervous little boy, will he scare the lunch out of him? Or will he think of something better?
The Duckling Gets a Cookie!?
ISBN: 0545832039 OCLC: Hyperion 2012 The Duckling asks for a cookie - and gets one! Do you think the Pigeon is happy about that? -- back cover.
The Pigeon Finds a Hot Dog!
ISBN: 0786818697 OCLC: Hyperion 2004 Pigeon learns about sharing when a curious duckling keeps asking questions about the hot dog Pigeon has found.
The Pigeon Has Feelings, Too!
ISBN: 0786836504 OCLC: Hyperion 2005 Do pigeons have feelings? Is a hot dog yummy? Throughout a hilarious board book, Pigeon runs through his signature gamut of emotions while attempting to thwart his old nemesis, the bus driver. By the creator of Don't Let the Pigeon Drive the Bus!
The Pigeon HAS to Go to School!
ISBN: 1368046452 OCLC: Hyperion 2019 The pigeon must go to school, but frets about math, learning the alphabet, heavy backpacks, and what the teacher and other birds will think of him.
The Pigeon Loves Things That Go!
ISBN: 0786836512 OCLC: New York : Hyperion New York : 2005 Pigeon knows that buses, train, and airplanes go but a hot dog?
The Pigeon Needs a Bath!
ISBN: 1423190874 OCLC: Hyperion 2014 The Pigeon is dirty and he needs a bath, but he won't go willingly --
The Pigeon Wants a Puppy!
ISBN: 1423109600 OCLC: Hyperion 2006 The pigeon really, really wants a puppy, but when a puppy arrives the pigeon changes its mind.
The Pigeon Will Ride the Rollercoaster!
ISBN: 1454946865 OCLC: Hyperion 2022 Pigeon experiences an emotional loop-de-loop as he anticipates his turn to ride the roller coster.
Time to Pee!
ISBN: 0786818689 OCLC: New York : Hyperion New York : 2003 Sign-carrying mice give encouraging instructions for using the toilet.
You Can Never Find a Rickshaw When It Monsoons
ISBN: 0786837470 OCLC: Hyperion 2006 A collection of single panel comics that the author/illustrator used to record his daily impressions of places he visited while on a year-long journey around the world following his college graduation. Annotated by the author.