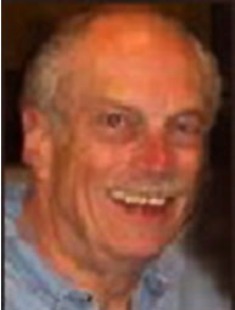 Charles Remsberg
Born:
1936 Hutchinson, Kansas
Pen Name:
None
Connection to Illinois
: Charles currently resides in Wilmette.
Biography
: Charles is one of the co-founders of Calibre Press, Inc - a leading independent producer of training materials for law enforcement personnel in over 50 countries. He is also an award-winning author as well as co-founder, co-producer, instructor, scriptwriter for the Street Survival Seminar. Charles earned his undergraduate and master's degree from Medill School of Journalism at Northwestern University, Evanston.
---
Awards
:
Primary Audience(s):
Adult readers
Email:
chuck.remsberg@policeone.com
Charles Remsberg on WorldCat :
http://www.worldcat.org/search?q=charles+remsberg
---
Selected Titles
Inside badminton /
ISBN: 0809276534 OCLC: 4135976 Contemporary Books, Chicago : ©1978. Provides advice on the rules, techniques, maneuvers, and playing strategies of badminton.
Tactics for criminal patrol :
ISBN: 0935878122 OCLC: 33231318 Calibre Press, Northbrook, Ill. : ©1995.
The tactical edge :
ISBN: 093587805X OCLC: 13142954 Calibre Press, Northbrook, IL : ©1986. This book details tactics and techniques for controlling life-threatening situations encountered on police patrol. Mental conditioning for dealing with life-threatening situations is considered under the topics of the mind-body partnership, the control of the stress and relaxation responses to crises, and the development of heightened awareness. A review of tactical thinking considers threat assessment, thought processes, and analyzing a tactic. Detailed descriptions of tactics for potentially life-threatening situations encompass building searches, barricaded subjects, armed robbery responses, vehicle stops, domestic disturbances, and hostage situations. Tactical descriptions compare what to do and not to do under various circumstances. Techniques of physical control for assaultive persons cover tactical positioning, escort control, pressure points, countermeasures, neck restraint, and handcuffing. The concluding chapter presents tips on maintaining mental and tactical conditioning as practiced by police officers who have functioned well in life-threatening situations. 158 additional readings.