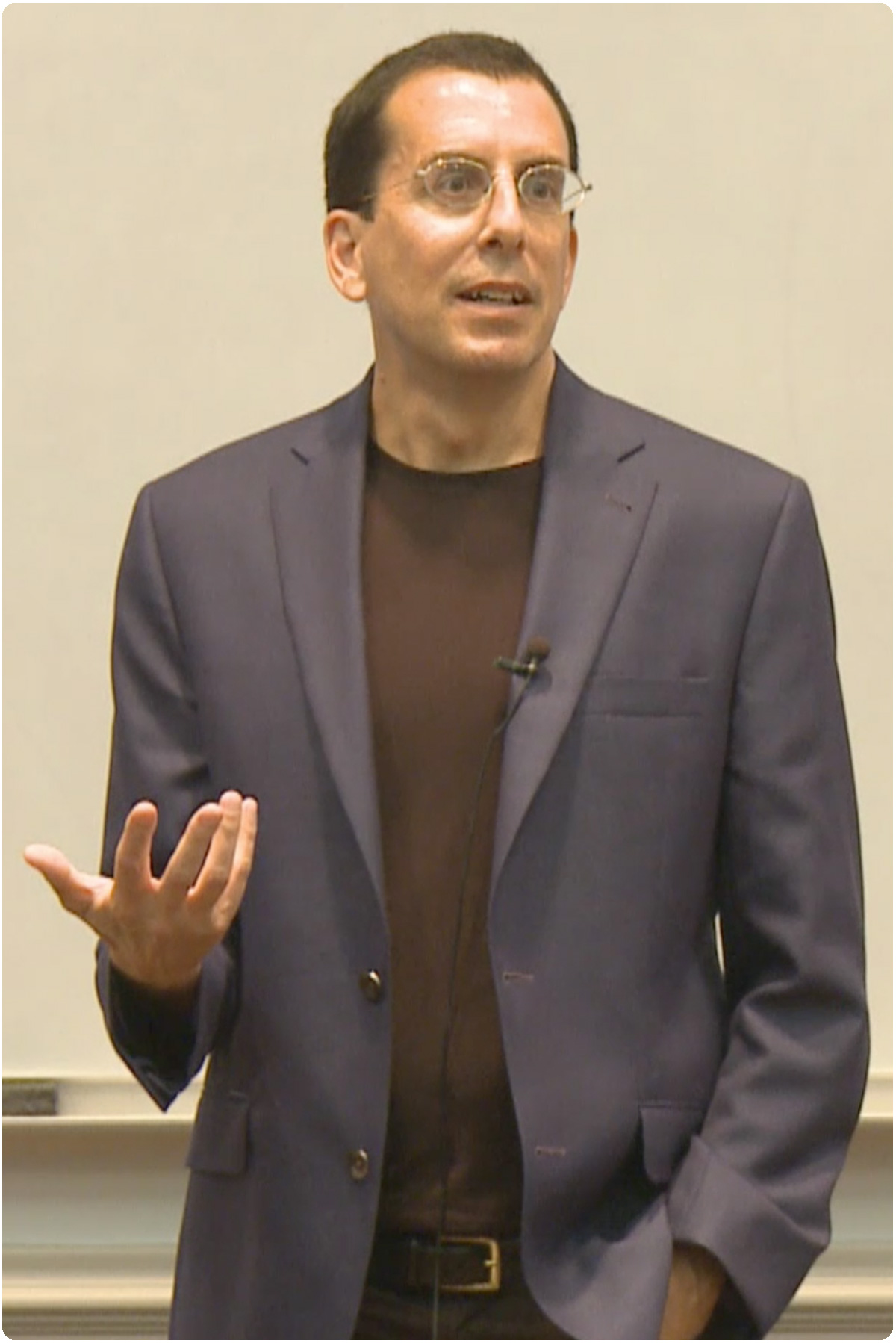 Carlo Rotella
Born:
1964 in Chicago, Illinois
Connection to Illinois
: Rotella was born and raised on the South Side of Chicago.
Biography
: Carlo Rotella is a writer, journalist, and scholar. The director of the American studies program at Boston College, he writes for the New York Times Magazine, and has been a regular op-ed columnist for the Boston Globe and radio commentator for WGBH. His work has appeared in the New Yorker, Harper's, the Believer, Washington Post Magazine, and Best American Essays.
---
Awards
:
Primary Literary Genre(s):
Non-Fiction
Primary Audience(s):
Adult readers
Web:
https://carlorotella.com/
Wikipedia:
https://en.wikipedia.org/wiki/Carlo_Rotella
E-Mail:
carlo.rotella@gmail.com
WorldCat:
http://www.worldcat.org/search?q=Carlo++Rotella
---
Selected Titles
Cut Time: An Education at the Fights
ISBN: 0618145338 OCLC: 51171707 Houghton Mifflin, Boston : ©2003. Boxing is not just fighting; it is also training and living right and preparing to go the distance in the broadest sense of the phrase, a relentless managing of self that anyone who gets truly old must learn--Cut Time. As his affection for boxing grows, Carlo Rotella discovers that it sheds a startling light on the world outside the ring. The brief, disastrous boxing career of one of his students pinpoints the moment when adulthood arrives. The hard-won insight of a fellow fan shows Rotella how to process the trauma of a car crash. The persistence of a wizened ex-lightweight champion gives him the key to understanding and honoring his grandmother. Rotella unearths the hidden wisdom in any kind of fight, from barroom dustup to HBO extravaganza. He vividly describes the tough choices and subtle pleasures that come the way of every fighter, from perennial underdogs on the tank-town circuit to Larry Holmes, an all-time great who still spars to retching exhaustion at the age of fifty. As Rotella traces his surprising immersion in the fight world, he achieves what few other writers on that world have: he makes it relevant to us, whether we're fans or not--Publisher's description.
Good with Their Hands: Boxers, Bluesmen, and Other Characters from the Rust Belt
ISBN: 0520225627 OCLC: 70724905 University of California Press, Berkeley : ©2002. This eloquent, streetwise book is a paean to America's Rust Belt and a compelling exploration of four milieus caught up in a great transformation of city life. With loving attention to detail and a fine sense of historical context, Carlo Rotella explores women's boxing in Erie, Pennsylvania; Buddy Guy and the blues scene in Chicago; police work and crime stories in New York City, especially as they converged in the making of the movie The French Connection; and attempts at urban renewal in the classic mill city of Brockton, Massachusetts.
October Cities: The Redevelopment of Urban Literature
ISBN: 0520211448 OCLC: 42855207 University of California Press, Berkeley : ©1998.
Playing in Time: Essays, Profiles, and Other True Stories
ISBN: 0226729095 OCLC: 769141444 University of Chicago Press Boston : 2012 From jazz fantasy camp to running a movie studio; from a fight between an old guy and a fat guy to a fear of clowns--Carlo Rotella's Playing in Time delivers good stories full of vivid characters, all told with the unique voice and humor that have garnered Rotella many devoted readers in the New York Times Magazine, Boston Globe, and Washington Post Magazine, among others. The two dozen essays in Playing in Time, some of which have never before been published, revolve around the themes and obsessions that have characterized Rotella's writing from the start: boxing, music, writers, and cities. What holds them together is Rotella's unique focus on people, craft, and what floats outside the mainstream. Playing in time refers to how people make beauty and meaning while working within the constraints and limits forced on them by life, and in his writing Rotella transforms the craft and beauty he so admires in others into an art of his own. Rotella is best known for his writings on boxing, and his essays here do not disappoint. It's a topic that he turns to for its colorful characters, compelling settings, and formidable life lessons both in and out of the ring. He gives us tales of an older boxer who keeps unretiring and a welterweight who is about as rich and famous as a 147-pound fighter can get these days, and a hilarious rumination on why Muhammad Ali's phrase I am the greatest began appearing (in the mouth of Epeus) in translations of The Iliad around 1987. His essays on blues, crime and science fiction writers, and urban spaces are equally and deftly engaging, combining an artist's eye for detail with a scholar's sense of research, whether taking us to visit detective writer George Pelecanos or to dance with the proprietress of the Baby Doll Polka Club next to Midway Airport in Chicago--Publisher description.
The World Is Always Coming to an End: Pulling Together and Apart in a Chicago Neighborhood (Chicago Visions and Revisions)
ISBN: 022662403X OCLC: 1051683681 University of Chicago Press Boston : 2019 A close look at an urban neighborhood in Chicago, South Shore, and the author's own relationship to that neighborhood from living there as a child and studying it as an adult.--Provied by publisher.