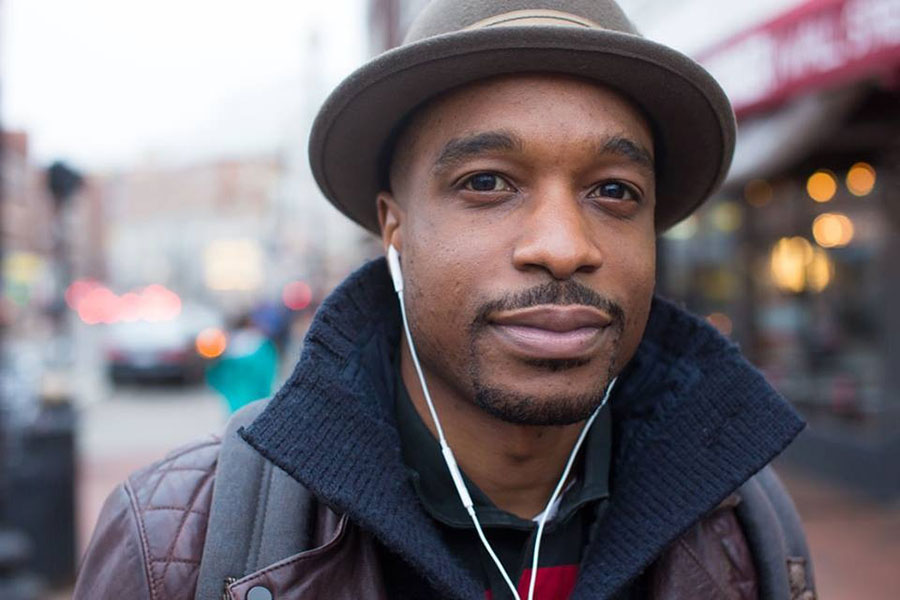 Laurence Ralph
Born:
Pen Name:
Connection to Illinois
: Ralph earned his Ph.D. (2010) and Masters of Arts degrees (2006) in Anthropology from the University of Chicago.
Biography
: Laurence Ralph is a professor of anthropology at Princeton University. He is the author of a number of journal articles as well as the award-winning book Renegade Dreams: Living with Injury in Gangland Chicago, published by the University of Chicago Press. Laurence writes on a variety of topics, some of which include: police violence, gangs, disability, medicine, gender, race, popular culture and hip hop.
---
Awards
:
Primary Literary Genre(s):
Non-Fiction
Primary Audience(s):
Adult readers
Web:
https://laurenceralphauthor.com
Twitter:
https://twitter.com/intent/user?screen_name=Laurence_Ralph
WorldCat:
http://www.worldcat.org/search?q=Laurence++Ralph
---
Selected Titles
Renegade Dreams: Living through Injury in Gangland Chicago
ISBN: 022603268X OCLC: 869588995 University of Chicago Press 2014 Every morning Chicagoans wake up to the same stark headlines that read like some macabre score: 13 shot, 4 dead overnight across the city, and nearly every morning the same elision occurs: what of the nine other victims? As with war, much of our focus on inner-city violence is on the death toll, but the reality is that far more victims live to see another day and must cope with their injuries--both physical and psychological--for the rest of their lives. Renegade Dreams is their story. Walking the streets of one of Chicago's most violent neighborhoods--where the local gang has been active for more than fifty years--Laurence Ralph talks with people whose lives are irrecoverably damaged, seeking to understand how they cope and how they can be better helped.
The Torture Letters: Reckoning with Police Violence
ISBN: 022665009X OCLC: 1085634372 University of Chicago Press 2020 Torture is an open secret in Chicago. Nobody in power wants to acknowledge this grim reality, but everyone knows it happens - and that the torturers are the police. Three to five new claims are submitted to the Torture Inquiry and Relief Commission of Illinois each week. Four hundred cases are currently pending investigation. Between 1972 and 1991, at least 125 black suspects were tortured by Chicago police officers working under former Police Commander John Burge. As the more recent revelations from the Homan Square 'black site' show, that brutal period is far from a historical anomaly. For more than fifty years, police officers who took an oath to protect and serve have instead beaten, electrocuted, suffocated, and raped hundreds--perhaps thousands--of Chicago residents. In The Torture Letters, Laurence Ralph chronicles the history of torture in Chicago, the burgeoning activist movement against police violence, and the American public's complicity in perpetuating torture at home and abroad. Engaging with a long tradition of epistolary meditations on racism in the United States, from James Baldwin's The Fire Next Time to Ta-Nehisi Coates's Between the World and Me, Ralph offers in this book a collection of open letters written to protesters, victims, students, and others. Through these moving, questing, enraged letters, Ralph bears witness to police violence that began in Burge's Area Two and follows the city's networks of torture to the global War on Terror. From Vietnam to Geneva to Guantanamo Bay -Ralph's story extends as far as the legacy of American imperialism. Combining insights from fourteen years of research on torture with testimonies of victims of police violence, retired officers, lawyers, and protesters, this is a powerful indictment of police violence and a fierce challenge to all Americans to demand an end to the systems that support it--Publisher's description.