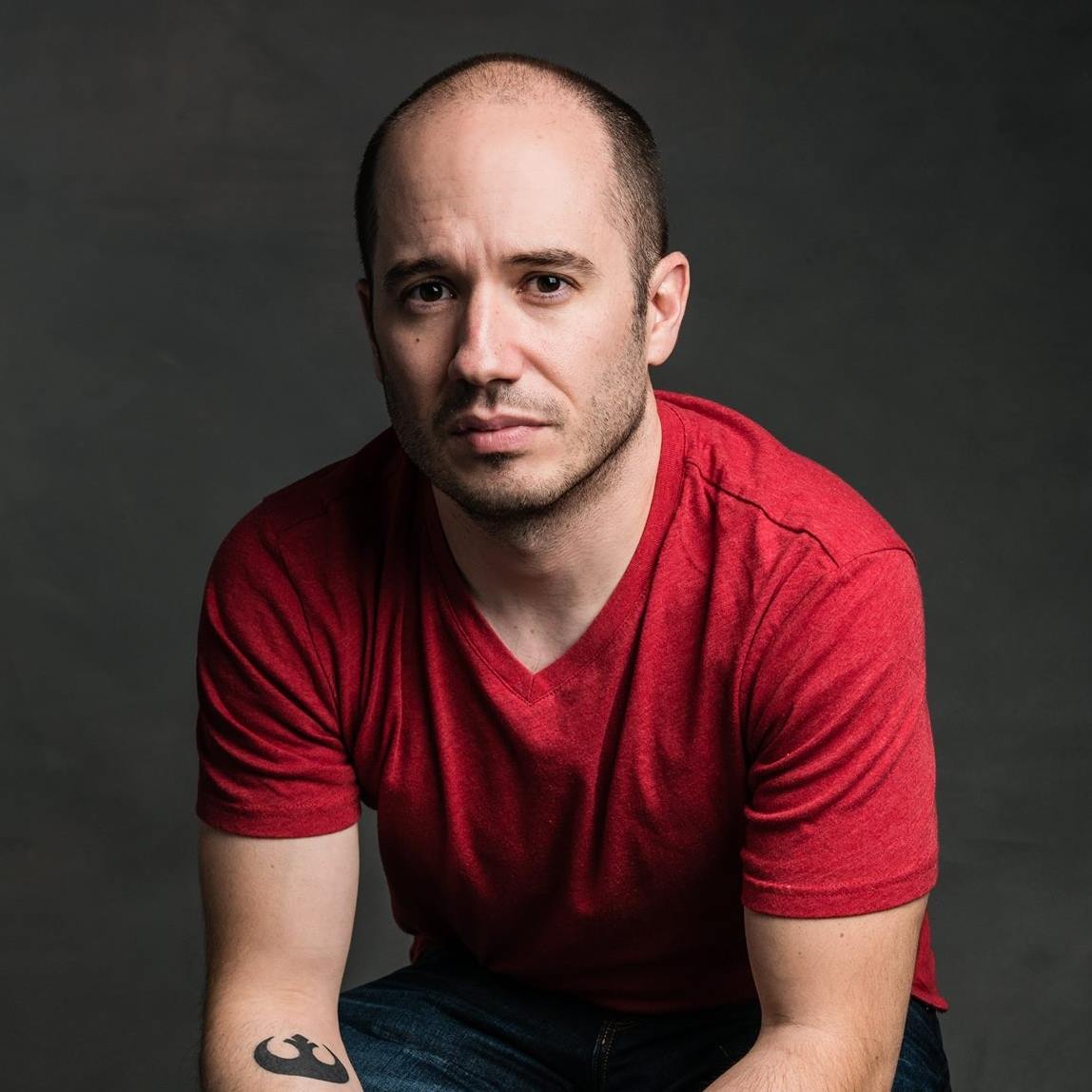 Michael Moreci
Born:
Chicago, Illinois
Pen Name:
Connection to Illinois
: Moreci lives in Chicago.
Biography
: Michael Moreci is a sci-fi/horror author who writes novels and comics. His comics include the critically acclaimed sci-fi trilogy Roche Limit and the military horror drama Burning Fields. He's also written Suicide Squad for DC, Planet of the Apes for Boom!, and his other original titles include Curse, Hoax Hunters, ReincarNATE, and Black Hole Repo.
---
Awards
:
Primary Literary Genre(s):
Fiction; Science Fiction
Primary Audience(s):
Young adult readers
Web:
https://michaelpmoreci.com
Web:
https://www.goodreads.com/author/show/4611286.Michael_Moreci
Instagram:
https://www.instagram.com/michaelmoreci/
WorldCat:
http://www.worldcat.org/search?q=Michael++Moreci
---
Selected Titles
Black Star Renegades
ISBN: 1250117844 OCLC: 983663280 St. Martin's Press 2018 In the tradition of Star Wars, a galaxy-hopping space adventure about a galactic kingdom bent on control and the young misfit who must find the power within before it's too late. Cade Sura holds the future of the galaxy in his hands: the ultimate weapon that will bring total peace. He didn't ask for it, he doesn't want it, and there's no worse choice to wield it in all of space, but if he doesn't, everyone's totally screwed. The evil Praxis kingdom is on the cusp of having every star system under its control, and if that happens, there'll be no contesting their cruel reign. Especially if its fanatical overlord, Ga Halle, manages to capture Cade and snag the all-powerful weapon for herself. Cade can't hide from Praxis, and he can't run from the destiny that's been shoved into his hands. So he only has one option: He has to fight. Cade's not going to let destiny send him on a suicide run, though. With some help from his friends--rebels and scoundrels alike--Cade's going to use this weapon to chart a new destiny for the galaxy, and for himself. He just has to do so before everyone around him discovers that he's a complete and total fraud. Blending the space operatics of Star Wars and the swagger of Guardians of the Galaxy, Black Star Renegades is a galaxy-hopping adventure that blasts its way from seedy spacer bars to sacred temples guarded by deadly creatures--all with a cast of misfit characters who have nowhere to go and nothing to lose.
Lost Carnival: A Dick Grayson Graphic Novel,
ISBN: 1401291023 OCLC: 1135937817 DC Comics 2020 Before Batman trained him to be Robin, Dick Grayson was star of his family of trapeze artists, but when an enchanting new attraction opens nearby and threatens to lure away their remaining customers, Dick is among those drawn to its magical glow and may be too mesmerized to recognize the dangers ahead.
We Are Mayhem
ISBN: 1250117852 OCLC: 1031676637 St. Martin's Press 2019 The second entry in the Star Wars-inspired series that Nerdist calls the next big thing. Though the ragtag group of misfits known as the Black Star Renegades won a decisive battle by destroying Ga Halle's War Hammer, the war is far from over. In response to losing the crown jewel of its fleet, the evil Praxis empire has vengefully reinforced its tyranny across the galaxy--but its rule won't be had so easily. Led by hotshot pilot Kira Sen, a growing rebel force stands in the way of Praxis's might. Not only do they possess the will to fight for galactic freedom, they also possess the ultimate ace in the hole: The mythical Rokura, the most powerful weapon ever known. Too bad Cade Sura hasn't figured out to use it. As Kira wages an increasingly bloody war against Praxis, Cade is left with only once choice: With Ga Halle scouring every star system for the coveted weapon, Cade embarks on a dangerous mission into uncharted space to discover the Rokura's origins. Only then can he learn how it can be wielded. Because if he doesn't, all hope for the galaxy might be lost --