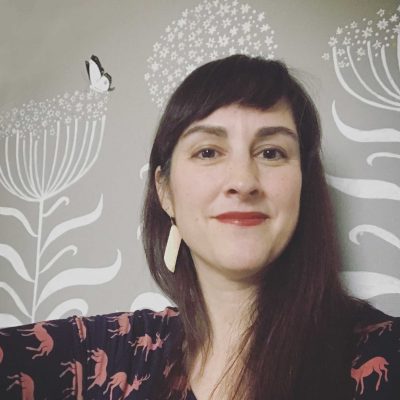 Todd Richards
Born:
Pen Name:
None
Connection to Illinois
: Richards grew up on the Southeast Side of Chicago at East 101st Street and South Crandon Avenue.
Biography
: Chef Todd Richards grew up in Chicago before heading to Atlanta and considerable success as a chef and restaurateur. He has two James Beard nominations for Best Chef in the Southeast, was an Iron Chef competitor, and was named one of Four New Chefs to Watch by Esquire magazine. He is the owner/chef of Richards' Southern Fried at Krog Street Market in Atlanta.
---
Awards
:
"""Soul"""
-- Garden & Gun's Best Books of 2018 (so far)
-- Amazon's Best Cookbook of 2018 (so far)
Primary Literary Genre(s):
Non-Fiction
Primary Audience(s):
Adult readers
:
---
Selected Titles
Soul :
ISBN: 9780848757182 OCLC: 1035947426 James Beard Award-nominated Chef Todd Richards shares his personal culinary exploration of soul food. Black American chefs and cooks are often typecast as the experts of only one cuisine-soul food, but Todd Richards' food is anything but stereotypical. Taste his Hot-Chicken-Style Country-Fried Lamb Steak or Blueberry-Sweet Tea-Brined Chicken Thighs as evidence. While his dishes are rooted in family and the American cuisine known as soul food, he doesn't let his heritage restrain him. The message of Soul is that cooks can honor tradition yet be liberated to explore. Todd Richards celebrates the restorative wonders of a classic pot of Collard Greens with Ham Hocks, yet doesn't shy away from building upon that foundational recipe with his Collard Green Ramen, a reinterpretation that incorporates far-flung flavors of cultural influences and exemplifies culinary evolution. Page after page, in more than 150 recipes and stunning photos, Todd shares his creativity and passion to highlight what soul food can be for a new generation of cooks. Whether you're new to Southern and soul food or call the South your home, Soul will encourage you to not only step outside of the box, but to boldly walk away from it. The chapters in Soul are organized by featured ingredients: Collards, Onions, Berries, Lamb, Seafood, Corn, Tomatoes, Melons, Stone Fruit, Eggs and Poultry, Pork and Beef, Beans and Rice, and Roots. Each one begins with a traditional recipe and progresses alongside Richards' exploration of flavor combinations and techniques.
Soul :
ISBN: 0848754417 OCLC: 1034027360 Presents recipes inspired by the author's soul food roots, including such dishes as collard waffles, sausage-stuffed onions, smoked oysters on toast, oxtail potpies, and potato-crusted flounder.