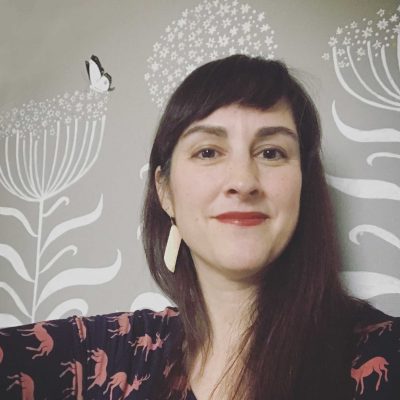 Heidi Radkiewicz
Born:
, in
Pen Name:
None
Connection to Illinois
: Radkiewicz currently resides in Oswego. She has also lived in Villa Park.
Biography
: Heidi Radkiewicz (an Army veteran) was born and raised in rural Iowa but she now resides in the Chicagoland area where she is a stay at home mother/wife. She enjoys taking care of her family, working out, health and nutrition, having fun with her crazy dog, reading up on politics, and traveling around the country, in the RV, with her family. Her book is a memoir of her and her husband getting called to serve in Iraq in the weeks after their wedding, and a new marriage beset by the horrors of war.
---
Awards
:
Primary Literary Genre(s):
Non-Fiction
:
---
Selected Titles
Honeymoon in Baghdad /
ISBN: 1947368753 OCLC: 1042563952 Heidi Radkiewicz' Honeymoon in Baghdad explores the challenges and joys of a new marriage beset by the horrors of war. Beyond the usual complications of limited closet space and awkward dinners with the in-laws, National Guard recruits Heidi and Jake learned that they were both shipping off to Iraq mere weeks after tying the knot. In the months that followed, intense heat, mind-numbing boredom, and the ever-present danger of roadside bombs and murderous insurgents forged this pair into a team that can take on the world. Written with grace and humor, Heidi's account of this formative period in her young marriage is a lesson in the unwavering power of faith, hope, and finding joy in unexpected places. From bucket showers to palm-sized water beetles, Heidi's message is clear: hold tight to the people you love, take comfort in the man by your side, and keep a look out for anything that can make you smile. Through the grace of God, adversity can pull you closer together.