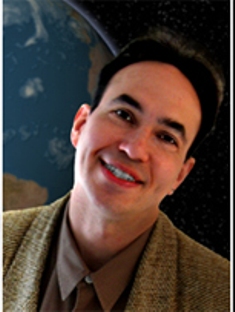 Paul McComas
Born:
in Milwaukee, Wisconsin
Pen Name:
None
Connection to Illinois
: Paul McComas has lived in Evanston, Illinois since 1983.
Biography
: McComas teaches fiction writing both in his own workshop-style class and through the adult education program at Northwestern University, which in 2004 awarded him the Norris Student Center Director's Award. He is also an instructor in Film Studies/Screenwriting in the same program, and he teaches writing and literature at the graduate level as an adjunct faculty member at National-Louis University, where he won an Adjunct Faculty Excellence Award in 2007. In addition, he teaches at Tribeca Flashpoint Media Academy, in both the Film and Humanities programs. Paul teaches writing one week a year through Lawrence University's Bjorklunden Continuing-Ed Program in Door County, WI, and has been a Visiting Artist at 20 universities, academies, and performing-arts high schools across the country. He lectures nationwide about writing, literature, and film. Along with the books he has written, McComas has also edited two anthologies, ''First Person Imperfect'' (2003) and ''Further Persons Imperfect'' (2007). A portion of the proceeds from these books benefits Boys Hope/Girls Hope, a not-for-profit network of group homes for high-potential, at-risk Chicago-area youth; both were published with grants from Northwestern University. In other charitable work: he is a member of the National Leadership Committe of the Rape, Abuse, & Incest National Network, was the founder and director of the teen-suicide-prevention program Rock Against Depression from 1995-99, received a Distinguished Service Award from the Mental Health Association in 1996, and donated his 100th pint of blood in 2011.Paul also wrote the Forewords for William F. Nolan's ''Ships in the Night'' (2005, Capra Press), Gary McLouth's ''Do No Harm'' (2011, West Main Productions), Brian L. Cox's ''Birthday Presence'' (2012, iUniverse/Two Worlds Productions), Jerry Jaffe's ''One More Time'', Jennie Darling (2012, iUniverse), Jane Abatangelo's ''It Wasn't Always Like This'' (2013, iUniverse), and Rachel Waxman's ''The Crickhowell School for the Muses'' (2013, Daniel & Daniel).
---
Awards
:
Midwest Book Awards Silver Prize for ''Unforgettable'', 2012 One Book, One Highland Park/Ray Bradbury Award for Best Short Story for "Levitation", 2011 Finalist, Guild Literary Complex of Chicago Short Fiction Contest for "Viceroy Girls", 2011 Third Priz
Primary Audience(s):
Adult readers; Children; Young adult readers
Email:
paulmccomas@mail.com
Website:
http://www.paulmccomas.com
Paul McComas on WorldCat :
http://www.worldcat.org/search?q=paul+mccomas
---
Selected Titles
Planet of the dates :
ISBN: 1579621600 OCLC: 175290026 The Permanent Press, Sag Harbor, NY : ©2008. Planet of the Dates follows the exploits of Phil corcoran, a girl-crazed Milwaukee teen stumbling toward adulthood in the summer of 1980.
Twenty questions :
ISBN: 1564742385 OCLC: 37187529 Fithian Press, Santa Barbara, CA : 1998.
Unforgettable :
ISBN: 1456566407 OCLC: 741119946 Walkabout Pub., Kansasville, Wis. : 2011. "From aliens to zombies, from prehistoric monsters to monstrously conceived tomorrows, this collection comprises Paul McComas' fifty best speculative-fiction, horror, and dark-comic works--most of them never before published. You'll encounter 'Nessie' and nuclear apocalypse; voodoo and vampires; androids and ax murderers; death curses and dystopias; cognizant, conniving corporations and Collies in Space ... plus ice worlds and werewolves and eels, oh my!"--Page 4 of cover.
Unplugged :
ISBN: 188028460X OCLC: 50503576 J. Daniel, Santa Barbara : 2002. "Dayna Clay struggles through the final concert of a wildly successful tour. Tormented by an ever-deepening depression, the 27-year-old rocker hands her guitar to a fan and beats a retreat. Forfeiting her career, she sets out incognito for parts unknown and winds up in the Badlands of South Dakota. Her growing connection to the land and the people she meets there begins to heal the wounds of an abusive childhood. But Dayna's disappearance only fuels her skyrocketing record sales. Laboring to choose between two lives, she finds herself stranded in the wilderness she has come to love. Saved from a suicide attempt earlier by nature, she now may perish by the very same hand." -- book cover