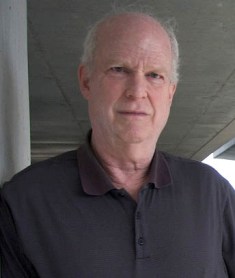 Ross Miller
Born:
1946 in Brooklyn, New York
Pen Name:
None
Connection to Illinois
: From 1991-93, Miller was the Resident Scholar and Director of The Chicago Institute for Architecture and Urbanism.
Biography
: Miller is a professor in the Department of English and the Program in Comparative Literature at the University of Connecticut at Storrs. His work has appeared in the Wall Street Journal, the Washington Post, the Los Angeles Times, and in scholarly journals.
---
Awards
:
Primary Audience(s):
Adult readers
Email:
ross.miller@uconn.edu
Ross Miller on WorldCat :
http://www.worldcat.org/search?q=ross+miller
---
Selected Titles
American apocalypse :
ISBN: 0226525996 OCLC: 20392822 University of Chicago Press, Chicago : 1990. Asks why the Chicago Fire is emblematic, how it achieved mythic proportions, and how modern myths are created.
Here's the deal :
ISBN: 0810120372 OCLC: 52433780 Northwestern University Press, Evanston, Ill. : 2003. "Before there was Ground Zero in New York City, Block 37 was a giant hole in the heart of a great American city. In 1990, Chicago's Block 37 (as a key part of a twenty-seven-acre urban renewal project) was razed to the ground. This stubborn vacancy at the center of Chicago's historic downtown eerily presaged the post-9/11 wasteland in Lower Manhattan." "In a new introduction, Ross Miller makes the historical and political connections necessary to understand how modern city planning and redevelopment really work. By exploring one American urban block in meticulous detail, Miller clarifies the opaque process that continually breaks and remakes our cities. Told with the scrupulousness of scholarship and the excitement of a novel, Here's the Deal is a modern classic of urban literature."--BOOK JACKET.
The great Chicago fire /
ISBN: 0252069145 OCLC: 44039641 University of Illinois Press, Urbana : 2000. A study of the great Chicago fire of 1871 and the rebuilding that followed, focusing on how the city manipulated the tragedy into a lasting myth about the modern struggle against adversity.