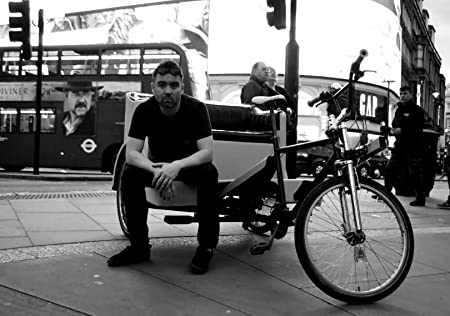 David McGrath
Born:
Connection to Illinois
: McGrath is a professor at the College of DuPage. He grew up in Evergreen Park.
Biography
: David McGrath, Emeritus English professor, College of DuPage, has published over 500 essays and short stories in newspapers, journals, and magazines; and one novel set at the Lac Court Oreilles Ojibwa Reservation in northwest Wisconsin, where he has also studied and worked.
---
Awards
:
Primary Literary Genre(s):
Fiction; Non-Fiction
Primary Audience(s):
Adult readers
E-Mail:
mcgrathd@dupage.edu
Web:
https://sites.google.com/site/davidmcgrathwebsite
---
Selected Titles
Siege at Ojibwa
ISBN: 1479243469 OCLC: CreateSpace 2012 Based historically on the 75 year old dispute between Indian people and the Wisconsin government over ownership of the famous 15,000 acre Chippewa Flowage, SIEGE AT OJIBWA is a book whose focus is on the state of Native and non-Native relations in America today. Set in the lush north woods of the Lac Court Oreilles Ojibwa Reservation, the novel follows the journey of James Longley, an Illinois photographer, whose love affair with Lee (Indian name Hummingbird ), makes him a reluctant participant in the explosive conflict over modern day treaty rights. While the novel's 35 chapters wind their way through tragic love, cultural clash, mythic dreams, political realities, bigotry and psychotic violence, its primary view is of the land in question-its wildlife, its beauty, its wonder, and its fragility
South Siders
ISBN: B086LDM7CS OCLC: Independently Published 2020
The Territory
ISBN: 1479225657 OCLC: [United States] : CreateSpace [United States] : 2012
The Thing About Hope
ISBN: 0536746192 OCLC: Boston, MA : Pearson Learning Solutions Boston, MA : 2003