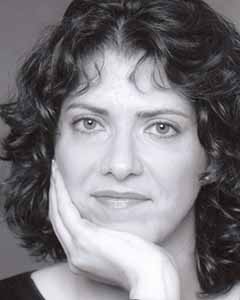 Zakieh A. Mohammed
Born:
Chicago, Illinois
Connection to Illinois
: Mohammed is a native of Chicago.
Biography
: Zakieh A. Mohammed is an award-winning teacher who has always felt fortunate to be surrounded by inspirational stories found along the boulevards of Chicago, the hills of Pennsylvania, and the villages of the Middle East. An educator for over 20 years, she is an award-winning teacher, and Chicago Public School administrator.
---
Awards
:
Primary Literary Genre(s):
Fiction
Zakieh A. Mohammed on WorldCat:
http://www.worldcat.org/search?q=Zakieh++A.++Mohammed
---
Selected Titles
A Girl Named October
ISBN: 0999024957 OCLC: Ripple Grove Press 2019 Can empathy be taught? The importance of empathy and its impact are explored in A Girl Named October. The title character, October, is ever present as the narrator navigates a life without realizing how even the smallest memories, interactions, and expressions can impact a very large, and often imposing, world. Touching the world is no longer an abstract idea, but a concrete action that reveals how everything we do affects everyone around us. Lighthearted in its approach, but powerful in its message, this book tells a story that will spur conversations with children and adults alike.