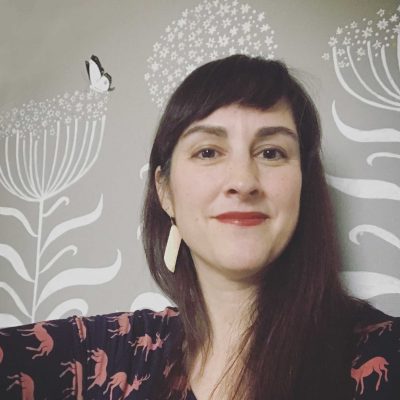 Krystle Able
Born:
Pen Name:
A.K. Dickerson - when writing with her husband Andrew Dickerson
Connection to Illinois
: Able lives in Central Illinois.
Biography
: Krystle Able currently attends the University of Illinois Springfield where she is studying English Literature and is a multi-genre author published with Crazy Ink. She also writes under the pen name - A.K. Dickerson, with her husband Andrew Dickerson. Together, they've written the 'La Lechuza' horror series available on Amazon and other retailers. They both love to write dark fantasy, horror, and in other genres on the darker side of things.
---
Awards
:
Primary Literary Genre(s):
Fiction; Non-Fiction
Primary Audience(s):
Adult readers
:
---
Selected Titles
Releasing la Lechuza
ISBN: 1731302266 OCLC: 2018-11-28 Everyone in Escape had heard the legend of La Lechuza. The eerie cries at night, hikers that disappear with only bones found scattered along the base of the mountain. Tales of Spanish Conquistadors who chased the owl-witch into the cave systems of Crystal Mountain hundreds of years ago has been enough to keep citizens and visitors alike from setting foot on Crystal Mountain. No one has seen the owl-witch, but all have heard her terrifying cries at night. Theme park developer Cole Jackson is determined to put the legend of La Lechuza to rest once and for all by building an underground theme park inside of Crystal Mountain. When a team of university students is sent into Crystal Mountain Caves to determine suitability for the project, they encounter a beast their zoology classes never prepared them for. La Lechuza is real and she is angry, hungry, and ready to be released.