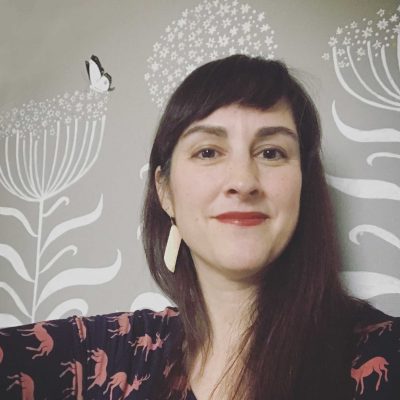 Janet McDonnell
Born:
Pen Name:
None
Connection to Illinois
: McDonnell lives in Arlington Heights.
Biography
: Janet McDonnell is an author/illustrator who has taught kids from preschool to high school.
---
Awards
:
Primary Literary Genre(s):
Illustrator
Primary Audience(s):
Children
:
---
Selected Titles
Blossom plays possum :
ISBN: 1433827352 OCLC: 976423743 Blossom, a shy possom, is nervous about trying new things but, with advice from a teacher and some practice, she finds the courage to try new things.
Bye bye pesky fly
ISBN: 9781433828553 OCLC: 1003273196 When Pig's peaceful, feel-good kind of day is interrupted by a Pesky Fly, he has to figure out what to do. Can he get his feel-good feelings back, and maybe even make a new friend along the way?--Back cover.
Giraffe asks for help
ISBN: 9781433829468 OCLC: 1031408519 Clumsy Gary the Giraffe is disappointed that he still cannot reach the top leaves on trees after turning six, but his friends assure him he is not too old to ask for help.
What to do when mistakes make you quake :
ISBN: 9781433819308 OCLC: 893668828 What to Do When Mistakes Make You Quake aims to help kids who struggle with self-confidence and a fear of making mistakes, being self-critical or too hard on themselves, and purposely aiming low. Using cognitive behavioral approaches, this interactive book is a complete resource for educating, motivating, and empowering children to cope with mistakes so they can explore new territory without fear.
What to do when you don't want to be apart :
ISBN: 9781433827136 OCLC: 976404881 The latest addition to the popular What to Do Guides for Kids series addresses separation anxiety, a common developmental phase. This workbook introduces kids and parents to cognitive behavioral therapy-based strategies that can help them understand and cope with any type of separation anxiety. Includes an introduction for parents and caregivers about how to most successfully use the book.
What to do when you feel too shy :
ISBN: 9781433822766 OCLC: 941582635 What to Do When You Feel Too Shy is meant to help kids with social phobias and anxiety using an approach based on cognitive-behavioral principles. Through a variety of examples, activities, and step-by-step instructions, middle-grade children will learn how to speak up, participate, and expand their comfort zones. Includes an Introduction to Parents and Caregivers.