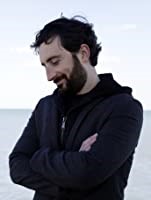 Jeremy McCarter
Born:
Pen Name:
None
Connection to Illinois
: McCarter lives in Chicago.
Biography
: Jeremy McCarter studied history at Harvard. He is a writer, director and producer. McCarter spent five years on the artistic staff of the Public Theater in New York, where he created and ran the ''Public Forum'' series of performances and conversations. He has written about culture and politics for ''New York'' magazine, ''Newsweek'', and ''The New York Times''. Along with the books listed below, he also edited ''Bite the Hand That Feeds You: Essays and Provocations'' by Henry Fairlie.
---
Awards
:
Primary Literary Genre(s):
Fiction; Non-Fiction
Primary Audience(s):
Adult readers
Facebook:
https://www.facebook.com/profile.php?id=100011160512680
Twitter:
https://twitter.com/jxmccarter
Website:
http://www.jeremymccarter.com
---
Selected Titles
Hamilton :
ISBN: 1455539740 OCLC: 920451537 Offers a behind-the-scenes view of Hamilton the musical, detailing the many dramatic episodes in Alexander Hamilton's life.
In the Heights: Finding Home
ISBN: 0593229592 OCLC: In 2008, In the Heights, a new musical from up-and-coming young artists, electrified Broadway. The show's vibrant mix of Latin music and hip-hop captured life in Washington Heights, the Latino neighborhood in upper Manhattan. It won four Tony Awards and became an international hit, delighting audiences around the world. For the film version, director Jon M. Chu (Crazy Rich Asians) brought the story home, filming its spectacular dance numbers on location in Washington Heights. That's where Usnavi, Nina, and their neighbors chase their dreams and ask a universal question: Where do I belong? In the Heights: Finding Home reunites Miranda with Jeremy McCarter, co-author of Hamilton: The Revolution, and Quiara Alegría Hudes, the Pulitzer Prize–winning librettist of the Broadway musical and screenwriter of the film. They do more than trace the making of an unlikely Broadway smash and a major motion picture: They give readers an intimate look at the decades-long creative life of In the Heights. Like Hamilton: The Revolution, the book offers untold stories, perceptive essays, and the lyrics to Miranda's songs—complete with his funny, heartfelt annotations. It also features newly commissioned portraits and never-before-seen photos from backstage, the movie set, and productions around the world. This is the story of characters who search for a home—and the artists who created one.
Young radicals :
ISBN: 0812993055 OCLC: 975246761 "From the co-author of the #1 New York Times bestseller Hamilton : The Revolution, a stunning group portrait of five American radicals fighting for their ideals as the country goes mad around them. Where do we find our ideals? What does it mean to live for them--and to risk dying for them? For Americans during World War I, these weren't abstract questions. Young Radicals tells the story of five activists, intellectuals and troublemakers who agitated for freedom and equality in the hopeful years before the war, then fought to defend those values in a country pitching into violence and chaos. Based on six years of extensive archival research, Jeremy McCarter's dramatic narrative brings to life the exploits of Randolph Bourne, the bold social critic who strove for a dream of America that was decades ahead of its time; Max Eastman, the charismatic poet-propagandist of Greenwich Village, whose magazine The Masses fought the government for the right to oppose the war; Walter Lippmann, a boy wonder of socialism who forged a new path to seize new opportunities; Alice Paul, a suffragist leader who risked everything to win women the right to vote; and John Reed, the swashbuckling journalist and impresario who was an eyewitness to--and a key player in--the Russian Revolution. Each of these figures sensed a moment of unprecedented promise for American life--politically, socially, culturally--and struggled to bring it about, only to see a cataclysmic war and reactionary fervor sweep it away. A century later, we are still fighting for the ideals these five championed: peace, women's rights, economic equality, freedom of speech--all aspects of a vibrant American democracy. The story of their struggles brings new light and fresh inspiration to our own"--