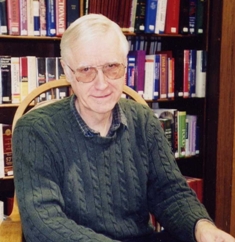 Tom Mach
Born:
1940 in Chicago, Illinois
Pen Name:
None
Connection to Illinois
: Tom left Chicago in 1969 and currently resides in Lawrence, Kansas with his wife and two children.
Biography
: Tom Mach wrote three successful historical novels, Sissy!. All Parts Together, and Angels at Sunset. Author Machís fascination for Chicago history, particularly the Great Chicago Fire of 1871, inspired Angels at Sunset. Sissy! and All Parts Togetheróboth of which won rave reviews and were listed among the 150 best Kansas books in 2011.Sissy! won the J. Donald Coffin Memorial Book Award while All Parts Together was a viable entrant for the 2007 Pulitzer Prize Award. Mach was recently honored for formulating a resolution to honor the centennial for the passage of Kansas suffrage by the Kansas legislature, which formally named it the 'Kansas Angels at Sunset Centennial' resolutions after the title of his suffrage novel, Angels at Sunset. Mach also wrote a collection of short stories entitled Stories To Enjoy which received positive reviews. In addition to he has also published several different ebooks.
---
Awards
:
Primary Literary Genre(s):
Fiction
Primary Audience(s):
Adult readers; Children; Young adult readers
Email:
Tom@TomMach.com
Website:
http://www.TomMach.com
Tom Mach on WorldCat :
http://www.worldcat.org/search?q=tom+mach
---
Selected Titles
All parts together :
ISBN: 0974515949 OCLC: 62418340 Hill Song Press, Lawrence, Kan. : 2006. The story of a courageous young woman caught in the throes of a country split in two by a savage war. It takes you from the day after the Quantrill raid of Lawrence, Kansas to the weeks following the shocking death of Abraham Lincoln.
Angels At Sunset
ISBN: 9781938135309 OCLC: 981122483 The novel begins in 1920 in Gettysburg, Pennsylvania, where Jessica Radford listens to the very first radio broadcast on KDKA, which broadcasts the presidential election returns. Because of the passage of the 19th Amendment, this is the first time she has ever voted. Many years earlier, she advocated against slavery and pushed for equal rights of the freed slaves. Later, she joined Elizabeth Cad Stanton, Susan B. Anthony, and other suffragists-not only for the right to vote but for other rights women ought to have, such as the right to speak in public, the right to have a profession, the right to have property and their right to her own children if she got divorced, as well as many, many other rights denied to them simply because they were women. It was a hard-fought struggle and Jessica relives it as she reads her biography that her daughter had written about her. AND-all the while, unknown to her, a man is planning to kill her. How will it end?The foreword to this novel was written by Coline Jenkins, a direct descendant of Elizabeth Cady Stanton. Krikus Reviews calls Angels at Sunset a compelling...fictional primer on the suffragette movement, revealed through the eyes of a fierce campaigner in her sunset years.
Angels at sunset /
ISBN: 0974515957 OCLC: 779258380 Hill Song Press, Lawrence, Kan. : ©2012. "After witnessing the 1871 Chicago fire & jailed in 1917 for picketing for women's rights, Jessica is returning to Kansas, unaware of a revengeful man following-- intent on murdering her and her family"--Page 4 of cover.
Sissy! :
ISBN: 0974515922 OCLC: 54015656 Hill Song Press, Lawrence, KS : ©2004.
Stories to enjoy /
ISBN: 0974515914 OCLC: 655778780
The Uni Verse :
ISBN: 0974515981 OCLC: 154746763 Hill Song Pr, 2007.