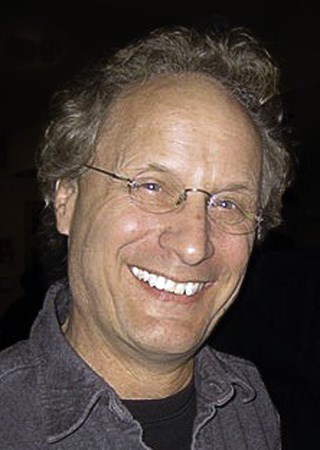 Gary Marx
Born:
April 8, 1952, in Melrose Park, Illinois
Died:
December 4, 2022 in Carbondale, Illinois
Connection to Illinois
: Marx grew up in in Schiller Park within the shadow of O'Hare Airport. He studied history at Blackburn College and earned a bachelor's degree in journalism at Southern Illinois University– Carbondale. While at SIU, he worked at The Daily Egyptian newspaper.
Biography
: Gary Marx worked for newspapers more than 35 years. He was a reporter, news editor, columnist, and copy desk chief and relished the camaraderie and deadlines of a hectic newsroom. He worked for The Wabash (Indiana) Plain Dealer, The Southern Illinoisan in Carbondale, Ill., and The Kansas City Star in Kansas City, Mo.
---
Awards
:
Illinois Trails & Traces: Portraits and Stories along the State's Historic Routes HONOREE, RICHARD FRISBIE AWARD FOR ADULT NONFICTION, Society of Midland Authors, 2023
Primary Literary Genre(s):
Non-Fiction
Primary Audience(s):
Adult readers
Web:
https://www.legacy.com/us/obituaries/thesouthern/name/gary-marx-obituary?id=38359276
---
Selected Titles
A River Through Illinois
ISBN: 0809327635 OCLC: 76261846 Southern Illinois University Press Carbondale : 2008 A River Through Illinois, an innovative collaboration by journalist Gary Marx and award-winning photographer Daniel Overturf, carries readers down the 330-mile Illinois Waterway, from the urban landscape of Chicago to the state's most rural areas. Combining literary impressions, history, and personal narrative with stunning color photographs, this remarkable book transports readers to places most have never been: three hundred feet below the city of Chicago in a TARP pump station, above the Illinois River in a lift-bridge operator's hut, in the wheelhouse of a towboat pushing twenty thousand tons.The story of the river is told by the people who live along the waterway's banks and work its course, who rely on it for their livelihoods, their recreation, and their spiritual sustenance. More than one hundred original color photographs and dozens of conversations with waterway residents, workers, and visitors capture the essence of the waterway, exposing its course and uncovering its past.Traveling through the Illinois & Michigan Canal, Florence, Hardin, Lemont, and Chicago, readers discover a connection to a sense of place and to the early inhabitants of the state. Bar crews, lockmasters, engineers, and those whose memories stretch to the days of steamboats offer their views on the evolution and navigational importance of the waterway.Readers encounter such places as Pekin, LaGrange, Peru, and Joliet as a towboat works its way up the waterway that represents commerce and jobs, the challenge of living and working away from home, and following dreams.The book also introduces Chicago fishermen and wastewater engineers, a city bridge machinist and a marine police officer, who offer insights aboard a patrol boat on the Chicago River, inside a bascule bridge, and in a sailboat marina, revealing an engineering marvel upstream that creates an environmental nightmare downstream.From Mud Creek to Peoria Lakes, a biologist, an ecologist, and a hydrologist consider the edge of the watershed Meredosia, Chandlerville, Henry, the Kankakee River and its tributaries and discuss the changing nature of the river, including new threats such as sedimentation, and the loss of habitat. Hunters, commercial fishermen, and bridge tenders share their stories that demonstrate resiliency in the face of great change.A River Through Illinois represents a unique blend of portraits, landscapes, panoramic 360-degree photographs, and personal narratives that create a cast of characters, including the river itself, who give voice to the life of this important waterway.
Illinois Trails & Traces: Portraits and Stories along the State's Historic Routes
ISBN: 0809338483 OCLC: 1265085339 Southern Illinois University Press 2022 Exploring Illinois history through the paths we travelIllinois Trails & Traces partners the deft writing of Gary Marx with vivid photography by Daniel Overturf to illuminate ever evolving patterns of travel and settlement. Taking the reader on a journey down early buffalo traces and Native American trails, this book shows how these paths evolved into wagon roads and paved highways. Marx and Overturf explore historic routes ranging from Route 66 to the Underground Railroad, all the way back to post-Ice Age animal migration trails followed by Paleo-Indian people. The authors also examine how rivers, canals, and railroads spurred the rapid rise of Illinois as a modern state.Marx and Overturf bring history into the present by including over forty photographic portraits and written profiles of individuals who live along these routes today. Many of the people you will meet on these pages work to preserve and honor the history of these passages. Others profiled here embody the spirit of the old roads and provide a vivid link between past and present. Through this journey, we discover that we've all been traveling the same road all along.