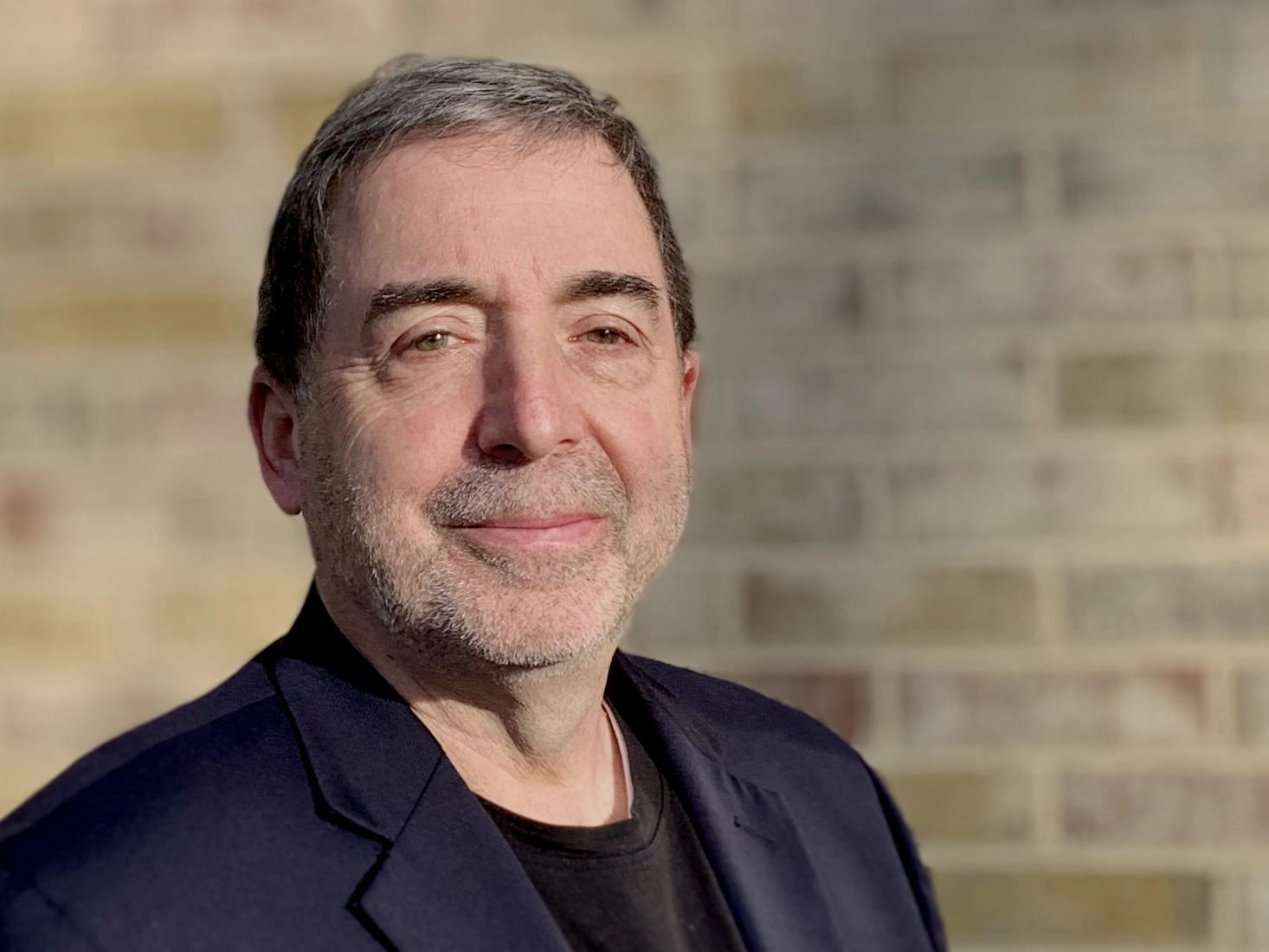 Russel David Roberts
Born:
Memphis, Tennessee 1954
Pen Name:
Russ Roberts, Russel D Roberts
Connection to Illinois
: Roberts earned a PhD in economics from the University of Chicago in 1981 for his thesis on the design of government transfer programs.
Biography
: Russ Roberts is the president of Shalem College in Jerusalem and the John and Jean De Nault Research Fellow at Stanford University's Hoover Institution. He hosts the award-winning weekly podcast EconTalk, in which he distills economic concepts with guests such as Michael Lewis, Jill Lepore, Angela Duckworth, Christopher Hitchens, and Nassim Nicholas Taleb. He is the author of five books, including Gambling with Other People's Money and How Adam Smith Can Change Your Life, and cocreator of the Keynes-Hayek rap videos, which have been viewed more than 12 million times on YouTube. He received his PhD from the University of Chicago.
---
Awards
:
Primary Literary Genre(s):
Non-Fiction
Primary Audience(s):
Adult readers
Twitter:
https://twitter.com/EconTalker
Web:
https://russroberts.info/
Web:
https://russroberts.medium.com/
Wikipedia:
https://en.wikipedia.org/wiki/Russ_Roberts
WorldCat:
http://www.worldcat.org/search?q=Russel++David++Roberts
YouTube:
https://www.youtube.com/c/RussRoberts1759
---
Selected Titles
How Adam Smith Can Change Your Life: An Unexpected Guide to Human Nature and Happiness
ISBN: 1591847958 OCLC: 881681030 Portfolio 2015 A forgotten book by one of history's greatest thinkers reveals the surprising connections between happiness, virtue, fame, and fortune. Adam Smith may have become the patron saint of capitalism after he penned his most famous work, The Wealth of Nations. But few people know that when it came to the behavior of individuals—the way we perceive ourselves, the way we treat others, and the decisions we make in pursuit of happiness—the Scottish philosopher had just as much to say. He developed his ideas on human nature in an epic, sprawling work titled The Theory of Moral Sentiments. Most economists have never read it, and for most of his life, Russ Roberts was no exception. But when he finally picked up the book by the founder of his field, he realized he'd stumbled upon what might be the greatest self-help book that almost no one has read. In How Adam Smith Can Change Your Life, Roberts examines Smith's forgotten masterpiece, and finds a treasure trove of timeless, practical wisdom. Smith's insights into human nature are just as relevant today as they were three hundred years ago. What does it take to be truly happy? Should we pursue fame and fortune or the respect of our friends and family? How can we make the world a better place? Smith's unexpected answers, framed within the rich context of current events, literature, history, and pop culture, are at once profound, counterintuitive, and highly entertaining.
Unlearning to Fly: Navigating the Turbulence and Bliss of Growing Up in the Sky
ISBN: 1735641324 OCLC: Holt & Grooms Co. Ltd. 2021 In his equally fascinating and poignant memoir, the author reveals how his steadfast love of airplanes guides him through a tumultuous childhood and empowers him to set the course for his own life. "A thoughtful and detailed remembrance of a life in flight. In Roberts' vivid telling of his life story, he was always a pilot at heart "(Kirkus Reviews). He will make you feel the awe of sitting in the cockpit, the wonder of taking flight, and the unbridled joy of achieving goals. Despite his disqualifying impairment and "the family burning flames of alcohol," he will be an airline pilot. Nothing matters more. As he grows up, the author immerses himself in the world of pilots, cockpits, and hangars. He soaks up every gem of aviation wisdom his father and other pilots impart, earning his pilot's license before he can drive and, at seventeen, becoming the youngest licensed flight instructor in the U.S. Later, his story flies you from the skies of Alaska to America's East Coast, and on to Greenland, Iceland, and Europe, the big dream, the dream of becoming an airline pilot, though, remains elusive. Finally, on a stressful cross-Atlantic flight in a single-engine airplane with a broken compass and iced-over wings, Roberts realizes that further growth, both personal and career, requires pushing aside beliefs he learned in his formative years. He must think for himself, take risks, form his own ideas. He must unlearn... to fly.
Wild Problems: A Guide to the Decisions That Define Us
ISBN: 0593418255 OCLC: 1321820629 Portfolio 2022 From the host of EconTalk, a guide to decision-making when you can't crunch the numbers. Algorithms and apps analyze data and tell you how to beat the traffic, what books to buy, what music to listen to, and even who to date—often with great results. But what do you do when you face the big decisions of life—the "wild problems" of who to marry, whether to have children, where to move, how to forge a life well-lived—that can't be solved by measurement or calculation? In Wild Problems, beloved host of EconTalk Russ Roberts offers puzzled rationalists a way to address these wild problems. He suggests spending less time and energy on the path that promises the most happiness, and more time on figuring out who you actually want to be. He draws on the experience of great artists, writers, and scientists of the past who found creative ways to navigate life's biggest questions. And he lays out strategies for reducing the fear and the loss of control that inevitably come when a wild problem requires a leap in the dark. Ultimately, Roberts asks us to see ourselves and our lives less as a problem to be solved than a mystery to be experienced. There's no right decision waiting to be uncovered by an app or rational analysis. Reality is harder than that and, perhaps, a little more interesting.