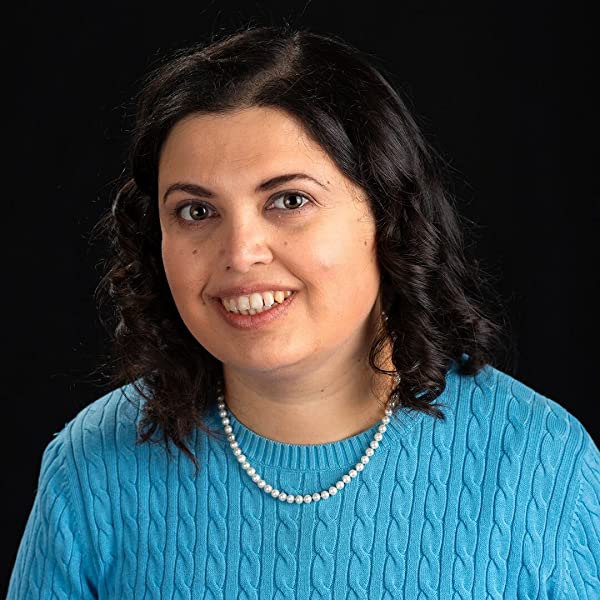 Alina Rubin
Born:
Connection to Illinois
: Rubin lives near Chicago. She attended Mt. Prospect High School and obtained a B.S. and M.S. in Business and Information Technology from DePaul University.
Biography
: Alina Rubin is an IT professional and a mom, who, during the pandemic, used the time and energy saved on the commute to write her first book about a nineteenth century adventure about a woman surgeon. Writing became her passion, and her characters took her on a journey beyond her wildest dreams. Her debut novel, A Girl with a Knife, Book 1 of Hearts and Sails Series has won the Illinois Author Project 2022 Competition. In 2023, Alina became a Paper Lantern Writer. Paper Lantern Writers is a selective group of authors collaborating on bringing high quality historical fiction to readers.
---
Awards
:
A Girl with a Knife Winner of the Illinois Soon To Be Famous Author Contest
Primary Literary Genre(s):
Fiction; History
Primary Audience(s):
Adult readers
E-Mail:
alina@alinarubinauthor.com
Facebook:
https://www.facebook.com/people/Alina-Rubin-Author/100075850823971/
Instagram:
https://www.instagram.com/alina.rubin.author/
Web:
https://alinarubinauthor.com
WorldCat:
http://www.worldcat.org/search?q=Alina++Rubin
---
Selected Titles
A Girl with a Knife: Hearts and Sails Book 1
ISBN: B09TFF75N6 OCLC: Alina Rubin 2022 Women could not be surgeons. She did it anyway. After the heartbreaking loss of her mother and a cruel attack by her drunken father, Ella Parker decides that dishonesty is fine when it serves her needs. At a time when wealthy young ladies do little more than embroidery, Ella escapes her luxurious but lonely life, and meets an eccentric ship surgeon who—once she impresses him with her quick-thinking and empathy—allows her to assist him during a surgery. Compelled by Ella's intelligence and interest in medicine, the doctor prepares her for a medical career, but there's a catch: in early 19th century England, women are not accepted into universities. To fulfil her dream of becoming a doctor, Ella must disguise herself as a young man with aspirations of becoming a doctor. After changing her look and name, Ella finds her footing as she performs dissections, conducts experiments, and cares for patients. She also tutors Oli, a kind but struggling fellow student, but she must take caution. Even in her loneliest moment, she cannot trust anyone or make friends. As Ella continues to excel in her studies, brilliantly saving the life of a patient, she becomes a top contender for the apprenticeship with a famed professor. Dogged by fear of discovery, she must choose between truth and lies, and distinguish between real and false friends, before her pretense is uncovered.