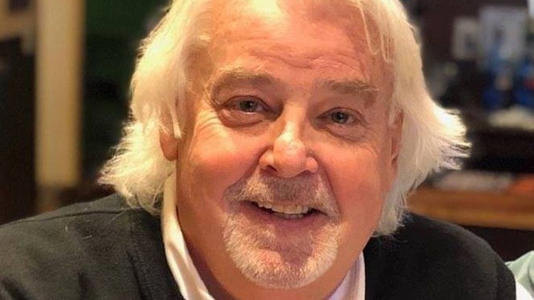 Andy Murray
Born:
Connection to Illinois
: Murry grew up on the North Shore of Chicago in Wilmette.
Biography
: Chef Murray is celebrated chef and owner of the Caddyshack restaurant in Florida. He is sharing his collection of memorable family recipes in his new cookbook, "Eat, Drink and Be Murray: A Feast of Family Fun and Favorites." The book is essentially a family album, complete with photos and anecdotes from the entire Murray family, along with the nostalgic and comforting recipes that have filled their table over the years -- from their mom's famous fried chicken, to their dad's favorite pork roast and Bill's favorite easy dinner pasta. Chef Murray also includes some star-studded stories and recipes from his days working the New York restaurant scene.
---
Awards
:
Primary Literary Genre(s):
Non-Fiction
Primary Audience(s):
Adult readers
Pinterest:
https://www.instagram.com/murraybroscaddyshack/
Twitter:
https://twitter.com/BrosCaddyShack
Web:
https://mbcshack.com/?y_source=1_MTQ2MTA4OTAtNzE1LWxvY2F0aW9uLndlYnNpdGU%3D
WorldCat:
http://www.worldcat.org/search?q=Andy++Murray
---
Selected Titles
Eat, Drink, and Be Murray: A Feast of Family Fun and Favorites
ISBN: 0063141000 OCLC: 1348950702 Dey Street Books 2022 The Murray family loves to gather together—at holidays, on the golf course—and, most of all, around the table. Manning the kitchen is Chef Andy Murray, who began his culinary education at four years old when his mother, Lucille, taught him how to cook bacon. Since then, he has worked in some of the biggest restaurants in the business and become known for his delicious and family-friendly meals. In Eat, Drink and Be Murray, Chef Andy Murray invites readers to the Murray dinner table and shares a wonderful assortment of recipes, including: Andy's Chicken Vegetable Soup Lucille's Fried Chicken South Carolina Pappardelle Pineapple Upside Down Cake Chef Andy's approach to cooking is bolstered by the belief that the best part of any meal is the time you spend laughing at the table. And the Murrays spend a lot of time laughing. Food has always been their way of showing love, though a good cocktail doesn't hurt—except in the case of Calvados (more on that in the book…). Full of gorgeous food photography, never-before-seen Murray family snapshots, and hilarious family stories, this cookbook is like pulling a seat up at the Murray table: dig in!