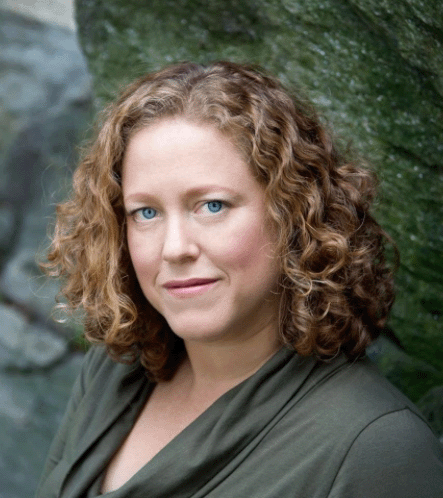 Kim Brooks
Born:
Pen Name:
Connection to Illinois
: Brooks lives in Chicago.
Biography
: Kim Brooks is a graduate of the Iowa Writers' Workshop, where she was a Teaching-Writing Fellow. Her fiction has appeared in Glimmer Train, One Story, The Missouri Review, and other journals, and her essays have appeared in Salon, Buzzfeed, New York Magazine, LennyLetter, and on WNYCs Note to Self. Her debut novel, The Houseguest, was published in 2016 by Counterpoint Press. Her memoir, Small Animals, is published by Flatiron Books.
---
Awards
:
''Small Animals'',
-- NPR Best Books, 2018, BookPage Editor's Pick, Booklist, Starred Review,
''The Houseguest'',
-- Booklist, Starred Review
Primary Literary Genre(s):
Fiction
Primary Audience(s):
Adult readers
Web:
http://www.kabrooks.com/
Twitter:
https://twitter.com/KA_Brooks
E-Mail:
KimBrookswriter@gmail.com
WorldCat:
http://www.worldcat.org/search?q=Kim++Brooks
---
Selected Titles
Small Animals: Parenthood in the Age of Fear
ISBN: 1250089557 OCLC: 988856920 Flatiron Books 2018 One morning, Kim Brooks made a split-second decision to leave her four-year old son in the car while she ran into a store. What happened would consume the next several years of her life and spur her to investigate the broader role America's culture of fear plays in parenthood. In Small Animals , Brooks asks, Of all the emotions inherent in parenting, is there any more universal or profound than fear? Why have our notions of what it means to be a good parent changed so radically? In what ways do these changes impact the lives of parents, children, and the structure of society at large? And what, in the end, does the rise of fearful parenting tell us about ourselves? Fueled by urgency and the emotional intensity of Brooks's own story, Small Animals is a riveting examination of the ways our culture of competitive, anxious, and judgmental parenting has profoundly altered the experiences of parents and children.
The Houseguest
ISBN: 1619026058 OCLC: 922911687 Counterpoint 2016 It is the summer of 1941 and Abe Auer, a Russian immigrant and small-town junkyard owner, has become disenchanted with his life. So when his friend Max Hoffman, a local rabbi with a dark past, asks Abe to take in a European refugee, he agrees, unaware that the woman coming to live with him is a volatile and alluring actress named Ana Beidler. Ana regales the Auer family with tales of her lost stardom and charms and mystifies Abe with her glamour and unabashed sexuality, forcing him to confront his own desire as well as the ghost of his dead brother. As news filters out of Europe, American Jews struggle to make sense of the atrocities. Some want to bury their heads in the sand while others want to create a Jewish army that would fight Hitler and promote bold, wide-spread rescue initiatives. And when a popular Manhattan synagogue is burned to the ground, our characters begin to feel the drumbeat of war is marching ever closer to home. Set on the eve of America's involvement in World War II, The Houseguest examines a little-known aspect of the war and highlights the network of organizations seeking to help Jews abroad, just as masses of people seeking to escape Europe are turned away from American shores. It moves seamlessly from the Yiddish theaters of Second Avenue to the junkyards of Utica to the covert world of political activists, Jewish immigrants, and the stars and discontents of New York's Yiddish stage. Ultimately, The Houseguest is a moving story about identity, family, and the decisions that define who we will become--