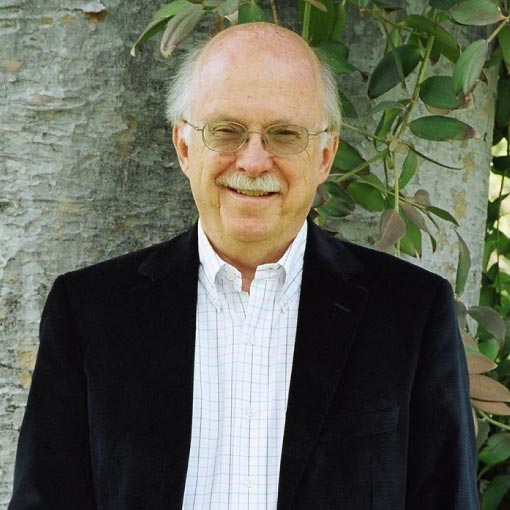 Ronald C. White
Born:
1939 in Minneapolis, Minnesota
Pen Name:
Ronald C. White, Jr.
Connection to Illinois
: White attended Northwestern University in Evanston. He has also written about two subjects of Illinois interest - Abraham Lincoln and Ulysses S. Grant, both of whom have lived in Illinois.
Biography
: Ronald C. White is the New York Times best-selling author of the presidential biographies A. Lincoln: A Biography and American Ulysses: A Life of Ulysses S. Grant. USA Today said, 'If you read one book on Lincoln, make it A. LINCOLN. His biography of Grant won the William Henry Seward Award for Excellence in Civil War Biography.White is also the author of Lincoln's Greatest Speech: The Second Inaugural, honored as a New York Times Notable Book, and a Washington Post bestseller. The Eloquent President: A Portrait of Lincoln Through His Words [2005], was a Los Angeles Times bestseller. White's essays and reviews have appeared in The New York Times, Washington Post, Los Angeles Times, Christian Science Monitor, and Harper's. He has lectured at the White House and been interviewed on the PBS News Hour. He has spoken on Lincoln in England, France, Germany, Italy, Mexico, and New Zealand.He attended Northwestern University and is a graduate of UCLA and Princeton Theological Seminary, earning a Ph.D. from Princeton University. He has taught at UCLA, Whitworth University, Colorado College, and Princeton Theological Seminary. He is a Reader at the Huntington Library in San Marino, California, and a Senior Fellow of the Trinity Forum in Washington, D.C. He lives in Pasadena, California.
---
Awards
:
Primary Literary Genre(s):
Non-Fiction
Primary Audience(s):
Adult readers
Web:
https://www.ronaldcwhite.com/
Facebook:
https://www.facebook.com/ronaldcwhitejr/
Wikipedia:
https://en.wikipedia.org/wiki/Ronald_C._White
WorldCat:
http://www.worldcat.org/search?q=Ronald++C.++White
---
Selected Titles
A. Lincoln: A Biography
ISBN: 1400064996 OCLC: 229028071 Random House, New York : ©2009. Everyone wants to define the man who signed his name A. Lincoln. In his lifetime and ever since, friend and foe have taken it upon themselves to characterize Lincoln according to their own label or libel. In this magnificent book, Ronald C. White, Jr., offers a fresh and compelling definition of Lincoln as a man of integrity -- what today's commentators would call authenticity--Whose moral compass holds the key to understanding his life. Through meticulous research of the newly completed Lincoln Legal Papers, as well as of recently discovered letters and photographs, White provides a portrait of Lincoln's personal, political, and moral evolution. A transcendent, sweeping, passionately written volume that expands our knowledge and understanding of its subject, A. Lincoln will engage a whole new generation of Americans. - Back cover.
American Ulysses : A Life of Ulysses S. Grant
ISBN: 1400069025 OCLC: 929863809 Random House 2016 A biography of one of America's greatest generals-- and most misunderstood presidents--
Lincoln in Private: What His Most Personal Reflections Tell Us About Our Greatest President
ISBN: 1984855093 OCLC: 1246182039 Random House 2021 The first full-color facsimile edition of Lincoln's private notes, Abraham Lincoln's Diary is a deluxe collection of some of his most revelatory private writings. An essential archive, here presented exactly as Lincoln wrote them on scraps of paper, these notes to self appear alongside original, contextualizing essays by New York Times bestselling presidential biographer Ronald C. White. A deeply private man, closed off to even those who worked closely with him, Lincoln often captured his best thoughts in these notes--never wanting one of those ideas to escape. In Abraham Lincoln's Diary, White offers this rare glimpse into the thought process of one of our nation's most important orators and presidents. The book selects ten of Lincoln's most revealing notes, reproduced here in full color, allowing us to see this little-known but vital body of Lincoln's writing, in which he grapples with the problem of slavery; attempting to find convincing rebuttals to those who supported the evil institution; or prepares for his historic debates with Stephen Douglas in the midst of his 1858 senatorial campaign. In one fragment, written on the eve of his inauguration, we see Lincoln develop an argument for national unity amidst a secession crisis that would ultimately rend the nation in two. Arranged in chronological order, beginning in 1848 with a note that was written just one year into Lincoln's Congressional term as an Illinois representative, Abraham Lincoln's Diary is a wholly original volume that grants us fresh insight into our nation's greatest president.--
Lincoln's Greatest Speech: The Second Inaugural
ISBN: B01JXQDWRO OCLC: Simon & Schuster New York :
The Eloquent President: A Portrait of Lincoln Through His Words
ISBN: 1400061199 OCLC: 55286470 Random House, New York : ©2005. Historian Ronald White examines Lincoln's astonishing oratory and explores his growth as a leader, a communicator, and a man of deepening spiritual conviction. Examining a different speech, address, or public letter in each chapter, White tracks the evolution of Lincoln's rhetoric from the measured, lawyerly tones of the First Inaugural to the haunting, immortal poetry of the Gettysburg Address. As a speaker who appealed not to intellect alone, but also to the hearts and souls of citizens, Lincoln persuaded the nation to follow him during the darkest years of the Civil War. Through the speeches and what surrounded them, we see the full sweep and meaning of the Lincoln presidency.--Publisher.